Australian native Renae Lawrence will become the first member of the infamous drug trafficking group to be freed from Indonesian jail on Wednesday, 21 November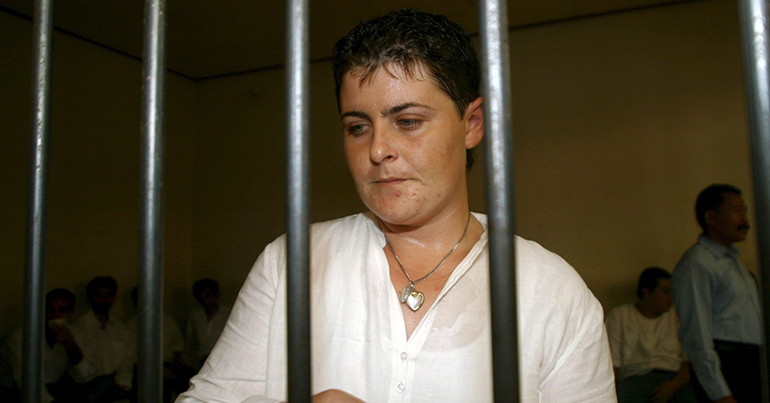 After 13 years spent in various prisons on the Indonesian island, Lawrence faces deportation back to her native country, but may not be scot-free yet.
In Australia, the 41-year-old woman has two outstanding warrants for offences including failure to comply with police, driving without a licence, speeding, and stealing a car after allegedly leading police on a high-speed chase in a carjacked vehicle the month prior to her Bali arrest.
Lawrence's father Robert told local news outlets last week that his daughter is unaware that she may be arrested again, and said only that she had been told to report to the Gosford police station upon her arrival in Australia.
He added that Lawrence wants to focus on rebuilding her life upon her release, but fears an impending media circus.
Made Suwendra, the governor of Bangli prison where Lawrence is currently being held, said she was unwilling to speak to the press prior to her release, as she fears "her words could get taken out of context and she might ruin her chance" of going home.
[manual_related_posts]
While participating in the notorious 2005 drug trafficking operation, Lawrence and eight others were arrested at Bali's Denpasar Airport for attempting to smuggle 8.3 kilogrammes of heroin, valued at about $4 million, into Australia.
Lawrence was arrested when officials found 2.2 kilograms of heroin strapped to her back and legs.
The two alleged ringleaders of the operation, Australians Andrew Chan and Myuran Sukumaran, were given the death penalty and shot dead by an Indonesian firing squad in 2015. Another member, Tan Duc Than Nguyen, died of cancer earlier this year. The remaining five are currently serving life sentences and may never see freedom.
Lawrence, originally sentenced to life behind bars, had her sentence commuted to 20 years before being told she would be released for good behaviour this year, after thirteen years in prison.
The Australian police tipped off local Bali officials about the drug syndicate in 2005, leading many to speculate about the ethical implications of notifying foreign officials whose harsh local penalties include death.