This is the second time this year that the Philippine government has suspended exit permits over reports of illegal recruitment practises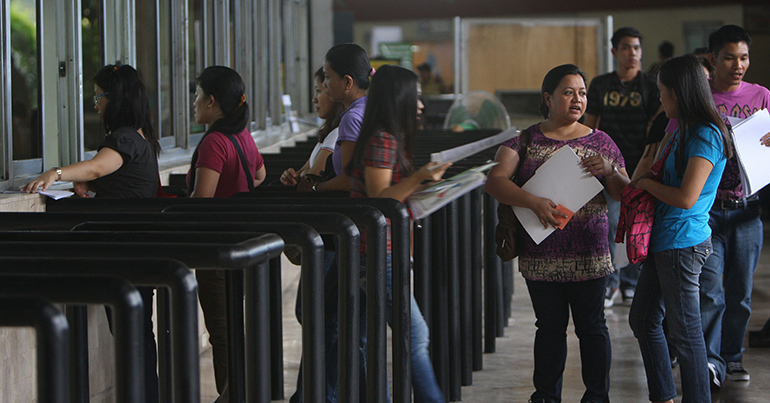 The Philippines government has suspended the issuance and dispensation of applications for 'exit passes' for all overseas Filipino workers in the hopes of curbing misuse following reports of illegal recruitment and corruption.
The Department of Labour and Employment signed the suspension order for the Overseas Employment Certificate (OEC) on Friday amid claims of the existence of deviant private recruiters and workers becoming victims of illegal hiring.
No new applications will be processed for the next three weeks, with the interruption beginning on November 13 and ending on December 1.
The Philippines Labour Secretary Silvestre Bello III said in a statement that this suspension comes after "persistent reports" of hiring practises being abused abroad.
"In order to protect the public from the pernicious activities of certain unscrupulous individuals preying on Filipinos desiring to work overseas, the acceptance and processing of all new applications … are hereby suspended," he said.
As it stands, Filipino workers can only work overseas after obtaining the appropriate certification through private recruitment agencies licensed by the Philippine Overseas Employment Administration and through direct hiring by foreign employers.
The suspension is expected to affect up to 75,000 potential migrant workers.
A special investigations team has also been recruited to conduct research about the workers; an initiative that Bello hopes will "get to the root of this malfeasance".
"There are people there who are earning as much as a quarter of a million [pesos] for the issuance of [the certificates]," he said.
Despite the potential negative impact to aspiring migrant employees, the Federation of Free Workers – a trade union federation in the Philippines – believed the suspension would work as "a good stop-gap measure".
"We hope the applicants will not lose out in the process if the suspension will result in the lapse of their job placements," said vice president of the federation, Julius Cainglet.
The move from the Department of Labour and Employment comes amid claims that leaders at the Association of Southeast Asian Nations (Asean) summit are set to sign a Consensus on the Protection and Promotion of the Rights of Migrant Workers. This document would help in achieving Asean's aim of producing an act that provides "a framework for cooperation in safeguarding the interests and welfare of the thousands of migrant workers in the region".
Bello echoed that the act would reinforce regional collaboration in counteracting exploitations and corruption against workers. It would also see to benefit the 212,435 Filipino migrant workers in Southeast Asia, most of who are working in Malaysia and Singapore.