As the multi-coloured confetti rained down on the runway in a thick, twinkling shower, 18-year-old Ly Giam Tien was named 2014's winner of Project Runway Vietnam. The youngest person to have ever been awarded the title, his victory is emblematic of the larger transformation that is weaving through the Communist nation's rapidly developing fashion industry.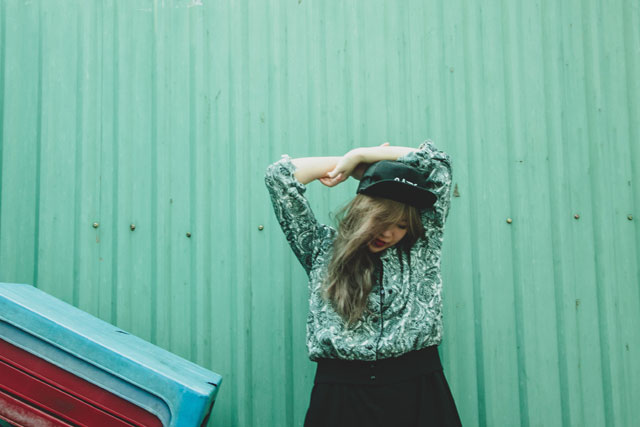 Like many great revolutions, Vietnam's fashion-industry makeover has its roots in youth. Those idealist, non-conforming hipsters that flood the streets of international suburbs of cool such as Williamsburg and Shoreditch, cruising about on their fixie bicycles, their overgrown yet pristinely preened beards flapping in the wind, are now a fixture in one of the region's most heavily gagged nations.
Mike Pham, 26, is the co-founder of Mayhem Saigon, one of the first vintage and thrift stores in Ho Chi Minh City. He founded the spot with three other "indie culture enthusiasts" in September last year to allow citizens of Vietnam's largest city to get to know an "exciting new lifestyle" and let a subculture of art and all things vintage blossom.
"While Vietnam is enjoying considerable economic growth, our fashion industry doesn't seem to match such potential," says Pham. "There are very few options when it comes to shopping. The lower end of the market is filled with cheap knock-offs from China while the middle class [does its shopping] at the very few branded shops in the mall where the stock is of poor quality and is boring. This is where we come in to fill that gap and offer proactive, young Saigonese something profound that represents their spirit."
Most of Mayhem's stock comes from the stylish folk of Japan and Pham says the majority of his discerning regulars are art students or young professionals from the creative industries. "We also have a large crowd of expats who miss the thrift store digging experience they had back home," explains Pham.
From wide-brimmed felt hats and dinky bowties to patterned socks, suede desert boots and everything in between, Mayhem Saigon gives a different perspective on fashion to what Pham says is the "Vietnamese styling mix of today: 50% Korean, 30% Hotboys-Hotgirls, 10% Tumblr and 10% Lookbook.nu".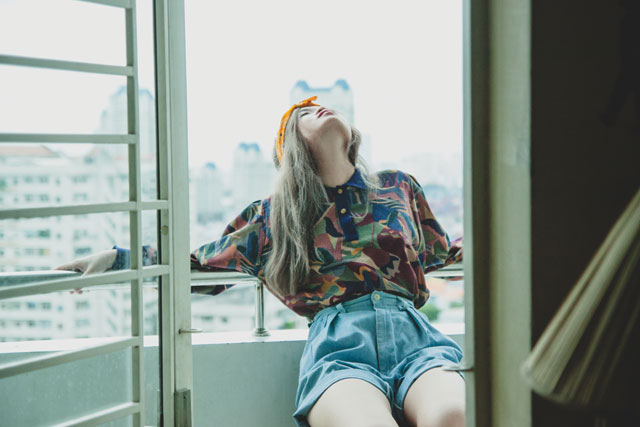 Hotboys-Hotgirls, for those not in the know, is a popular term used in the mainstream Vietnamese media to describe any good-looking young person who might appear in bubblegum-coloured teen magazines and who takes lots of selfies. "It's safe to say Hotboys-Hotgirls is a Vietnamese subculture," says Pham.
Despite Pham preferring to steer clear of all things mainstream, he says that the past two years have seen some impressive improvements in the overall style exhibited by Vietnam's populace. He attributes this progress to the internet and how it allows one to be exposed to endless fashion and lifestyle sources from the far reaches of the globe.
Not least among these online authorities are fashion and lifestyle bloggers who are either based in Vietnam or have roots in the country but have spread their wings and are now living abroad.
One notable example is lipstick devotee and stylist Nini Nguyen. Born in Vietnam, Nguyen spent eight years in a Thai refugee camp before moving to the US at the age of 14. Having worked her way up from being a janitor at Banana Republic to counting pop superstar Rihanna among her clients, Nguyen is one of the fash pack's most authoritative voices. Her blog, ninistyle.net, attracts more than 250,000 monthly readers who log on to see which Céline handbag she's taken on her latest trip to Monaco or what cutesy couture she's dressing her newborn daughter Sage in this week.
But it's not just bloggers taking Vietnam's style to international levels. This December the first-ever Vietnam International Fashion Week will take place in Ho Chi Minh City. The event will bring together some of Vietnam's best designers, as well as others from across Asia and beyond. Frank Cintamani, chairman of FIDé Fashion Weeks, a co-organiser of the event, says the lineup of designers and the schedule will be released shortly and that the event is poised to help elevate the region's fashion industry to a global standing, while still carving out a niche for Vietnam.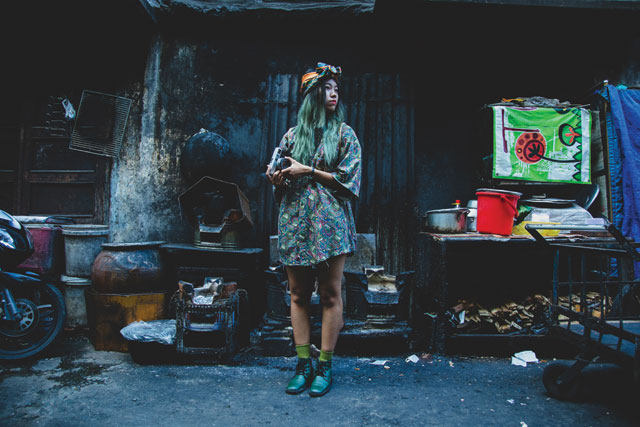 "The youthful population is rapidly consuming fashion and design at an astonishing rate… and the timing of Vietnam International Fashion Week is perfectly placed to be part of that change," Cintamani says, adding that the event will focus on "edgy, exciting and progessive designers".
While Mayhem's Pham isn't overly enthused about the prospect ("I didn't even know about it until now"), others, such as Elle Vietnam's deputy managing editor, Danh-Quy Nguyen, says that such events, and the popularity of reality TV programmes such as Project Runway and Vietnam's Next Top Model can only be beneficial in building a credible fashion industry in Vietnam.
"Most of the best models at the moment have come from those reality shows," he says. "Vietnam's Next Top Model is a good show. Its winners are regular models for our magazines and since [Vietnam doesn't] have a modelling school or academy, those shows prepare the girls with the basic professional skills they need and offer girls the chance to be discovered."
Of course, magazines such as Elle don't appeal to Pham and his buddies either, though he does say he admires the work of young Vietnamese photographer TangTang, whose edgy style has seen him shoot covers and editorials for titles such as Dep, Harper's Bazaar, Fame and even Elle.
TangTang's unique aesthetic and individuality is apparent (his images often depict individuals who live on the periphery of society – transients, dreamers, oddballs – albiet in high-fashion mode) but one criticism that has plagued the evolution of Vietnam's fashion industry – from hipster thrift stores to Project Runway – is that many of its main players are devoid of creativity or the ability to innovate, and simply plagiarise the designs or concepts of more established labels. Change needs to start somewhere though, according to Pham."I think there's a blurry line between plagiarism and inspiration… So I suggest we leave it up to the audience to decide," he says.
When things wrap up after a long day of hanging out at Mayhem, puffing on their vaporisers and looking through Japanese street-style blogs on their Macbooks, Pham and his amigos like to unwind at the rooftop Broma (which is "not a bar" – ahem) or the artsy Observatory to catch a DJ set.
Hipster jokes aside, young entrepreneurs such as these are the very people who are easing Vietnam out from under the iron petticoat and forcing the world to take notice. Mayhem, in fact, has proven to be so successful that it will soon move into a much bigger space, which will have a dedicated section for local, independent designers to show and sell their work. As FIDé's Cintamani says: "Vietnam has a great depth of creative talent, it just needs to be nurtured and promoted."