The most stylish minds in Southeast Asia are ensuring the region is represented on the world's catwalks
Thakoon Panichgul
Born in Thailand but raised in Omaha, US, Thakoon Panichgul has rocketed to the top of Thailand's fashion tree since releasing his first collection in 2004. The use of flowers in his designs have become something of a hallmark of Thakoon's work, but not in the 1980s tablecloth-sense. His prints are often an ethereal, almost hallucinogenic, riot of colour and abstract ideas. Perhaps the tipping point for Thakoon came in 2008 when Michelle Obama was seen sporting one of his pieces, and his client-base is now a who's who of A-list stardom, including Natalie Portman, Sarah Jessica Parker, Demi Moore and America Ferrera.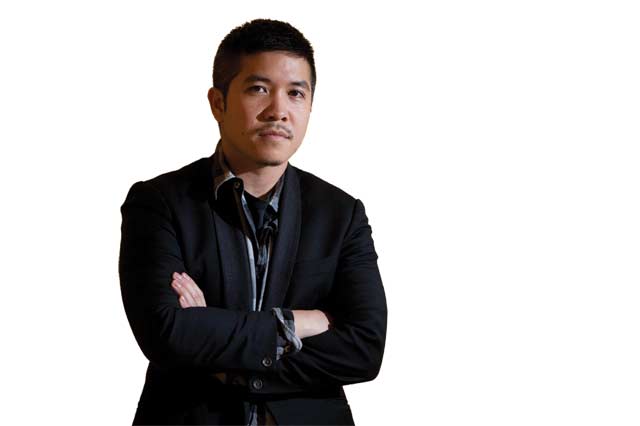 Khoon hoi
Despite boasting the likes of Jimmy Choo among its international success stories, Malaysia's truest homegrown fashion hero is undoubtedly Khoon Hoi. His career has taken the opposite trajectory to many of his contemporaries after he initially launched his career and based himself in Malaysia. Success overseas duly followed for the man who launched his own clothing company Clothier Creation, where he is creative director. His signature contrasting, unusual colour combinations and fantastical embellishments have won him an army of fans and resulted in exposure in some of the fashion world's biggest-selling magazines such as Harper's Bazaar, Glamour and Elle. In 2006, Hoi became the only Malaysian designer chosen by an agent to be represented in the US while showing at Singapore Fashion Week.
Eric Raisina
Although born in Madagascar, Eric Raisina has become synonymous with the rising fashion tide in Cambodia, the country he has called home for the past ten years. Drawn to the Kingdom's long-held expertise in silk – his signature fabric – Raisina has perfected the art of bringing the material to life through his eye-catching, layered style. Having worked with some of the world's leading fashion houses, including Christian Lacroix and Yves Saint Laurent, Raisina has recently taken his pieces to the runways of New York, London and Paris Fashion Weeks. The inspiration is a cross-continental amalgam of styles, but the heart of Raisina's creations resides very much in Cambodia, with every item crafted by
Cambodians in his Siem Reap workshop.
Lulu Tan-gan
Known as the 'Queen of Knitwear' in her native Philippines, it is no surprise to find that Lulu Tan-Gan has become synonymous with knitted couture. Beginning her career in 1985, Tan-Gan found her inspiration in this traditional Philippine artisan craft, but merged it with contemporary design. Creating highly stylised versions of indigenous wear and promoting Filipino fabrics in the process, Tan-Gan's work has become a favourite among high-flying locals, expats and tourists. She is also an
advisory board member of the Fashion and Design Council of the Philippines and a recipient of the Knight of the Order of Art and Letters, awarded by the French minister of culture.
Ashley Isham
After arriving in London from his native Singapore in 1996, Ashley Isham launched his debut collection in November 2000 and has been showing at London Fashion Week every year for over a decade. Most recognised for his dresses, combining classic styling with contemporary glamour, Isham's pieces also retain a sense of his own identity through noticeable Southeast Asian influences in both motifs and detailing. With more than 20 outlets worldwide – including his flagship store at Singapore's Fullerton Hotel – the London-based Singaporean has worked as the official designer at the 2004 Bafta Awards and boasts a clientele including Lady Gaga, Angelina Jolie and Christina Aguilera.