A project in Singapore is seeking to ride the wave of 'impact investing' with support from the US government and a promise to produce a return for investors while opening financial opportunities to thousands of women across the region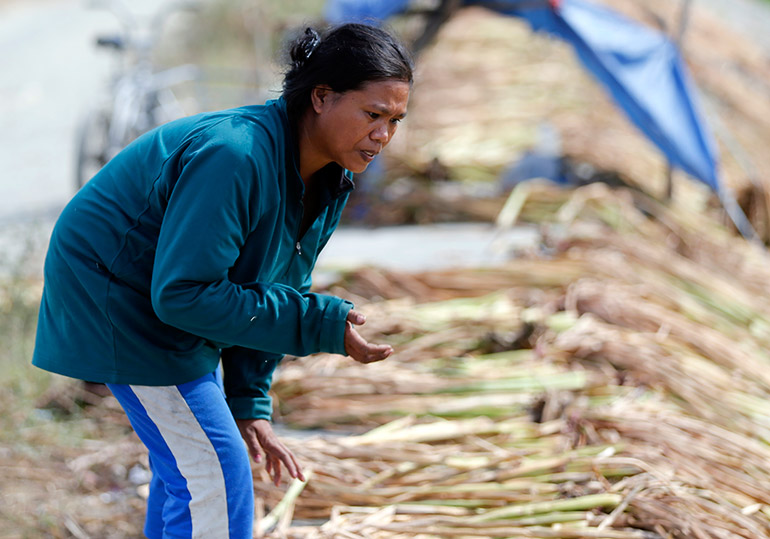 The Singapore Exchange is set to be the first bourse to list a social bond in the latest development of impact investing, which operates on the notion that social improvements are accelerated when coupled with profitable financial models.
The Women's Livelihood Bond by Impact Investment Exchange (IIX), which is backed by the US Agency for International Development (USAid) has announced that they will list a US$8 million issuance on Singapore's bourse with a 5.65% return over four years.
Funds raised through the bond will go to projects and financial institutions that support the livelihoods and businesses of women in Southeast Asia by opening access to finance to purchase essential goods, income-generating assets and offering vocational training.
Calling the project the "world's first bond with dual focus on financial and social returns," Women's Livelihood Bond says the funds are aimed at "empowering the lives of over 385,000 women in Southeast Asia".
"The bond provides a channel to attract greater amounts of capital than these entities could have accessed on their own," USAid said on its website. "The bond also reduces risk for investors by combining lower-risk loans to well-established microfinance institutions with higher-risk loans to impact enterprises."
The bond works by gathering financial assets from investors, which is then divvied up among a combination of microfinance lenders and 'impact enterprises' who have both expertise and on-the-ground infrastructure in the region.

In order to mitigate the risk of beneficiaries failing to eventually pay back loans generated from the bond, IIX put down $500,000 as collateral and USAid guaranteed 50% of the principal amount raised.
"As the bond issuer relies on the loan repayments to pay out under the bonds, the structure needed to address what might happen if, for example, a delay occurs in receiving those payments," Hogan Lovells Lee & Lee partner Andy Ferris, who worked on the deal to list Women's Livelihood Bonds, told the Business Times.
"The parties were keen to ensure that such events wouldn't unnecessarily collapse the structure, hence the manner in which the bonds were drafted," he added.
The bond is just the latest step in a rapidly expanding market for impact investing, a model that combines social change with financial profit as an alternative to traditional donor-funded projects.
In a trend illustrated by USAid's involvement in Women's Livelihood Bonds, donors have been increasingly supportive of the shift to the private sector as a source of long-term funding for projects and companies addressing pressing social issues.
A 2016 report by the Global Impact Investor Network, based on a survey of 209 impact investors, found that current investments have seen widespread success, leading to expectations of a sharp rise in investment in the years to come.
"The overwhelming majority of respondents reported that their investments have either met or exceeded their expectations for both impact (98%) and financial performance (91%)," the report said, adding that new capital would come with risks.
"The majority of respondents believe the entry of large-scale financial firms into impact investing will professionalize the market and bring in much-needed capital, but most also believe there is a risk of mission drift or impact dilution associated with this trend."
Correction: A previous version of this story incorrectly stated the Women's Livelihood Bond offered a 5.64% return over four years (it offers a 5.65% return), was a Singaporean project (the firm leading the project is based in Singapore) and was a "social bond" (it is a "social sustainability bond").