By Sebastian Strangio
"MYANMAR: NO TURNING BACK." These four words accompanied a photo of two smiling monks and an article lauding the political and economic reforms undertaken by the country's government since 2011. "President U Thein Sein has radically changed the direction of the nation," it read, "turning back the clock on decades of military rule and vowing to resurrect Myanmar's former glory." Further articles rhapsodised the country's progress in energy, tourism and transport. On another page Myanmar was hailed, amid stock photos of rice crops and microchips, as "Asia's next lion economy".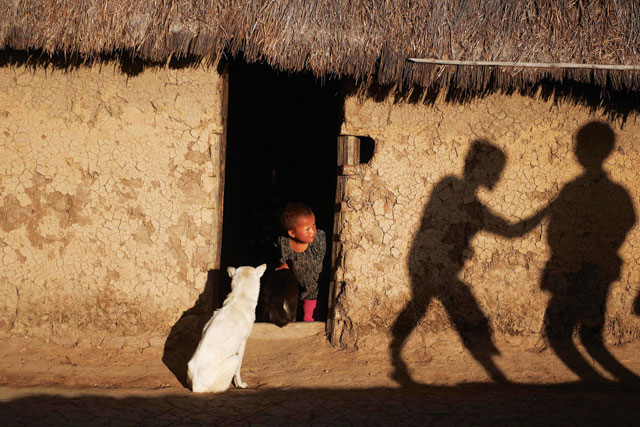 All this was part of a ten-page "sponsored section" in the September/October 2012 issue of the American journal Foreign Affairs, paid for by the government of Myanmar and produced by Country Strategic, a New York-based firm specialising in "nation branding", which on its website boasts "15 Years of Experience, 5 Continents, 60 Countries Branded". The Myanmar supplement was conveniently timed. Just the month before, Thein Sein's government ended direct censorship of the press for the first time in 50 years. A few months before that, Aung San Suu Kyi, iconic head of the National League for Democracy (NLD), was elected to parliament amid boisterous scenes in the country's crumbling former capital Yangon.
Since taking office in March 2011, Thein Sein's government had surprised the world. Almost overnight, it released hundreds of political prisoners and initiated far-reaching economic reforms intended to drag Myanmar into the 21st Century. A country once mentioned in the same breath as Iran and North Korea was now spoken of as a democracy-in-waiting. During his historic visit to Myanmar in November 2012, US President Barack Obama drew deeply from his arsenal of presidential clichés to hail Myanmar's "flickers of progress", and spoke of "the power of a new beginning".
That, at least, was the hope. But as David Pilling wrote recently in the Financial Times, Myanmar's emergence from dictatorship has had all the ingredients of a fairytale, the world's neatest morality play. On one side was Aung San Suu Kyi, the beautiful daughter of an assassinated national hero, struggling to restore peace and democracy to a troubled land. On the other were the cruel, grasping generals who over half a century had turned Myanmar into a byword for bloody repression.
A potent one-woman brand, Suu Kyi inspired a campaign of boycott and divestment that isolated Myanmar from most of the West. Confined to her mouldering villa on the shores of Inya Lake in Yangon, she occupied a sort of moral sanctuary, idolised at home and abroad for her stand against the evil junta, which did little to help its cause, referring to itself until 1997 by the Bond-villain name of SLORC – the 'State Law and Order Restoration Council'.
Then, in late 2010, the generals appeared to relent. Suu Kyi was released from house arrest and, a few months later, Thein Sein, a former general, committed his new civilianised government to reform. Most Western sanctions were jettisoned. New ceasefires were signed with the country's restive ethnic militia groups. The transformation seemed almost magical. As Pilling wrote, all that remained was "for the military to return definitively to barracks and allow Suu Kyi, the princess of this tale, to take up her rightful position as leader of a democratic, peaceful and prosperous country".
But a happy ending remains far, far away. To start with, the Lady, as Suu Kyi is known, is unlikely to become president in 2015, thanks to a constitutional provision barring anyone with a foreign spouse or children from the top office. The constitution also reserves a quarter of the seats in parliament for the Myanmar military, or Tatmadaw, giving it de facto veto power over any changes to the constitution. Despite the loosening of Myanmar's Orwellian system of censorship, journalists have been jailed and threatened with legal action for reporting on 'untouchable' subjects.
Meanwhile, peace remains as elusive as ever. Negotiations for a nationwide ceasefire proceed apace, minus the restive Kachins, but the outer rim of Myanmar remains an effectively lawless land beyond the reach of government control – as it has been for the bulk of recorded history. Sectarian tensions have also flared over the past two years in Rakhine State, where dozens of Muslims have been killed and tens of thousands forced to abandon their homes in pogroms led by Buddhist fanatics.
Loosed from the grip of military dictatorship, Myanmar now floats somewhere between outright freedom and outright repression. "In 2008 the situation was really clear," said Nay Phone Latt, a blogger imprisoned that year for opposing the authorities. "There was a military government and there was an opposition party. But now the situation is not so clear." For one thing, he said, the NLD now sits in parliament. "It is not easy to say what is wrong and what is right," he added. "There are so many grey zones."
None of this should be surprising, given the motivations for the opening and the massive challenges facing the country. In truth, Myanmar's reforms started not with the calculated release of the Lady in 2010, but some six years earlier, when, seeking to shrug off their country's pariah-status, Myanmar's generals embarked on a "seven-step roadmap" from dictatorship to "discipline flourishing multi-party democracy".
The main aim of the reforms was to build bridges with the West and create a hybrid system in which the military's power was preserved within a framework of "disciplined" – which is to say, tamed – democracy. Dave Mathieson, a Myanmar researcher for Human Rights Watch, described the constitution as an "artfully constructed document to preserve military interests and perpetuate a softer form of military rule". Kyaw Min Swe, editor of The Voice news journal, characterised Thein Sein's civilian government as "old persons, new system."
This is to say nothing of the practical burdens of 50 years of dictatorship. Take the economy: when Myanmar opened to the world, investors and economic analysts envisioned their own Shangri-La of untapped markets. "When the reforms started three years ago there were a lot of potential investors coming in who had totally unrealistic expectations," said Aung Thura, the CEO of Thura Swiss, a Yangon-based research and consultancy firm.
The truth, he said, is that Myanmar lacked even the bones and sinews of a modern economy: infrastructure was and remains in a moribund state, telecoms and internet access are poor and unreliable, and electricity is among the most expensive in the region. In the most recent issue of the World Bank's Doing Business Report, Myanmar ranked 182nd out of the 189 countries surveyed, coming in below even such economic disaster zones as Libya and Congo. The fact remains that, despite three years of considerable progress, Myanmar remains one of the most difficult places in the world to do business.
The country has great economic potential, Thura said, but investors are becoming much more aware of the challenges and limitations. "If you drive one hour out of Yangon, the country changes completely, you're in rural areas where people are farming with water buffalos. To believe that the consumer market is boundless is a big mistake," he said.
As the reforms enter their fourth year, it is clear that the stark categories of the pre-reform years no longer apply. In place of the evil cabal of generals, Nay Phone Latt said there is an ambiguous split between hardliners and reformers, differing in their preferred method for ushering Myanmar to the promised land of "disciplined democracy".
The same grey areas apply to the NLD, a party built around the exalted status of Suu Kyi. The Lady is literally greying – she will be 70 by the time of the election – and the youngest member on the NLD's 15-member executive committee is 62 years old. As committee member Win Htein, who is 72, admitted in an interview: "There's nobody who can match her charisma and
her leadership."
But Suu Kyi has had a difficult transition from Mother Theresa-status to working politician. When the reforms began, there was a hope that the Lady's engagement with Thein Sein would yield some minor constitutional concessions, or some voluntary diminution of the military's power. But it hasn't happened. "I think that's looking more and more like a trap that she walked into," said Mathieson. Nyan Win, the NLD's spokesman, offered a terser explanation that hinted at years of overblown expectations: "She's not a magician."
Since then, Suu Kyi has drawn international flack for expressing affection for the Tatmadaw, of which her father Aung San was a famous founding member, and for not speaking out quickly enough to condemn the violence against Myanmar's Muslims. Suu Kyi has stated that "as the leader of a party, you have to aspire to the leadership of the nation", and is no doubt aware that many of her supporters are suspicious, as many Burmese are, of the country's Muslim minority.
Some observers say that the party has no clear plan for life after the Lady. "There is no evidence of any natural succession to Aung San Suu Kyi within the NLD," said Derek Tonkin, a former British diplomat who now serves as an advisor to Bagan Capital, an investment and advisory firm. "Suu Kyi has tended to regard the NLD as subservient to her will and she has in the past maintained an iron discipline. Dissent has not been tolerated. For that reason, any weakening of her standing could lead to the NLD splitting into factions."
On a drizzly Yangon day in July, I met Johnny Than on a lonely rail siding near the city's crumbling downtown grid. At 79, he was rake-thin and careworn, but still possessed rather eccentric English, picked up years ago from reading dusty back issues of the New York Times. "There is no law and order in this country. It is like Somalia," he said by way of introduction, as we stepped over the grass and concrete sleepers.
Like most people, Than is pleased at the political opening, as far as it goes. But life remains tough. Since his retirement from the Railways Ministry 28 years ago, Than has survived on a meagre government pension of about $25 per month – barely enough to survive a daily life that remains, in many ways, untouched by the reforms. "Every department takes bribes," he said by way of example. "Bribery and corruption is number one."
But it would be wrong to describe people like Than as disillusioned; the reality is that most were never really 'illusioned' in the first place. In the junta days, the stark division between Suu Kyi and the generals produced a simplistic view of the country's problems, an irrational exuberance about the reforms when they came and then an inevitable backlash when reality started to set in. It's undoubtedly more productive to see Myanmar for what it is – an impoverished country "no better, but no worse than many other regimes in Southeast Asia", as Tonkin described it. From this, there is truly no turning back – and that's probably a good thing.