The lack of well-educated and trained employees is a pressing problem in the region, threatening their ability to attract and retain foreign business and investment
By Joana Maria Tacken

As Southeast Asia's economies increasingly draw the attention of international investors, workers' skills have entered the limelight. In particular, less-developed countries in the region need to  focus on education and training for both low- and high-skilled jobs if they want to retain high growth rates.
"In a region where economies are booming, one of the biggest challenges is ensuring that worker skills match market needs," said Myo Thant, principal economist of the Asian Development Bank's (ADB) Office of Regional Economic Integration. "To ensure that employers can find the skills they're looking for, and more people are able to move into the labour market, governments must invest in better education through improved curricula and greater outreach to women and girls, particularly for technical training."
Educational programmes have barely been implemented in Cambodia, Laos and Myanmar. On top of this, strict labour laws exist in the two latter countries.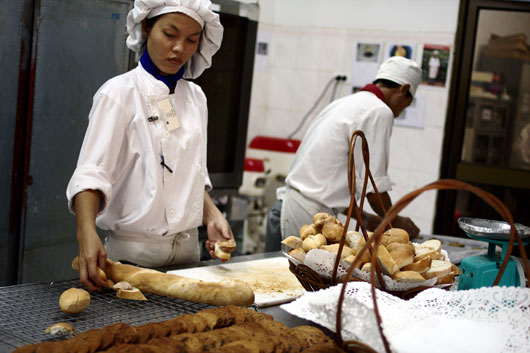 Labour restrictions in Laos prevent investors from employing more than 20% of skilled and 10% of unskilled foreign workers of the total workforce, according to DFDL, an international law firm.
Myanmar's Foreign Investment Law (FIL) does not require enterprises to employ a large amount of nationals at once, but demands an incremental increase. While for the first two years,
a company workforce's share of locals must amount to 25%, the stake has to increase to 50% in the following two years and to 75% thereafter.
The labour law regulations in the region are "currently feasible, but need significant investment on the part of the employer," stressed Martin McCarthy, managing director and country representative at Total Cambodge. Total hired more than 98% of its staff from Cambodia, taking up the cost of their further education in the company. "The employees were recruited from top local universities and then extensively trained in-house," McCarthy explained.
At the same time, governments could do more to improve the skills of youngsters. "Students need to be better educated from the age of 14 onwards. Enterprises can only take over in the workplace," McCarthy said. If the problems are not addressed, economic development "will be slower than desirable as a consequence," he added.
Apart from this, less-developed countries have been focusing more on the amount of schools than tackling quality issues in their education systems. "Generally, the education system has been addressing the quantity issue; getting as many children as possible through primary school," said Kevin Britten, managing director of Top Recruitment, a Cambodia-based personnel procurement company. "Other issues have not been addressed, which is why we have many of the problems we see," he added.
While it is less difficult to find qualified personnel for middle-management positions, other obstacles remain in this recruitment segment, Britten said. "Many companies do not work hard to grow their middle managers into seniors. In my opinion, middle managers are actually the people who companies should be giving more 'ownership' to; more empowerment and more trust."
Today, education is a key pillar for  countries' abilities to attract investors and to develop their businesses, the ADB said in a report on skills, jobs and employability. "Competitiveness is no longer associated only with exchange rates, industrial policies, labor costs and natural resource endowments. Today, it also includes workforce skills, management of how skills are used and government's ability to formulate and implement education, training and skills-based policies", the bank said in November.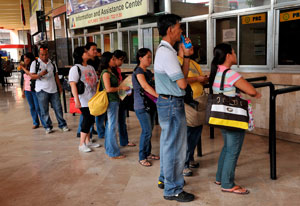 Singapore is a case in point. Its Ministry of Manpower – a body targeting the creation and development of a stronger workforce in the country – offers different programmes for employers and employees. For example, the Continuing Education and Training Masterplan as well as the Singapore Workforce Skills Qualifications system both have been designed to help individuals to "enhance their competitive advantage and remain employable".
Thailand also invests in its education system and has implemented skills development and training programmes. One of these, called Tonkla-Archeep, helps people to enhance their abilities, supports them in finding a job and also offers financial support to prevent companies from laying off their personnel.
In Singapore, Malaysia and Thailand, the share of public spending on education in 2010 ranged between 20.3% and 22.3% in relation to all government expenditures, while expenditures for education in Laos totalled 13.2%.
At the same time, governments in underdeveloped countries might be over-challenged to adequately address education needs, given budget restraints. "In Cambodia, modern, Western and 'Westernised' companies will continue developing the workforce by themselves by offering training and staff development," Britten noted. "This will continue as it is a necessity."
Another major challenge will be the free flow of labour, which is a cornerstone of the Asean Economic Community, slated for the end of next year. McCarthy expects that labour liberalisation will bring new opportunities. ''It will bring skilled labour to the country, which can be used to train, mentor and develop local talent," he said.
Britten is much less optimistic. "Opening borders to skilled labour? I predict that there will be so many exemptions and restrictions put in place, aimed at protecting local employees, that the scheme will have very little impact."