Thailand's strict alcohol laws seem designed to render boutique breweries powerless
By Liam Aran Barnes
Nestled in a secluded nook towards the southernmost point of Thai island Koh Samui, a faded signpost, just visible amongst the foliage and palm trees, is tacked to a modest gate. It reads: Magic Alambic Rum Distillery.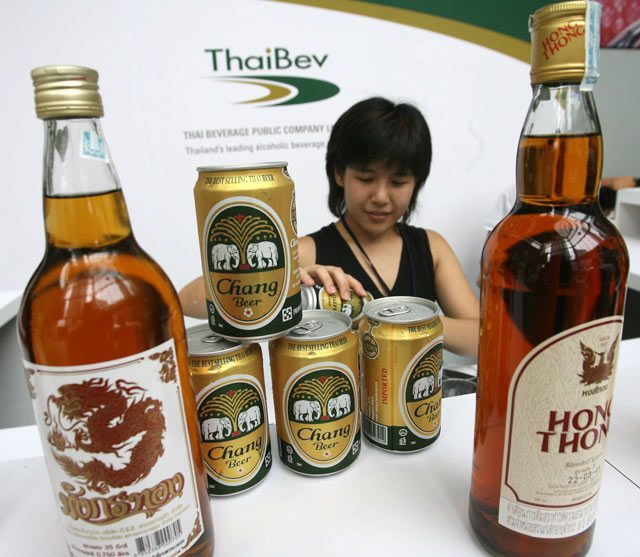 The sign doesn't indicate that this is the only boutique distillery in Thailand. Founded in 2002, Magic Alambic is the brainchild of French couple and former fruit farmers Elisa and Michael Gabriel who, after falling for Samui, decided to settle into semi-retirement and set up a small business on the island.
The couple started their business as "a hobby", according to Elisa. Upon purchasing the seven-rai (11,200 square-metre) estate, the couple set about obtaining the relevant permits. The initial application for the licence to distil was quickly provided, followed by a bureaucratic quagmire when applying for distribution rights.
"The local authorities knew very little about the rules surrounding alcohol [because] we were the first company on the island to go down this path," Elisa said. "I think, when we first started, they didn't trust us too much."
Some 12 months passed before Magic Alambic eventually received the go-ahead to sell its products, although branding restrictions remained.
"When we started out, the law stated that all labelling had to be in Thai," Elisa explained. "We were not even allowed to write 'rum' on the bottle, it had to say 'white alcohol' because we're a small factory. They want to protect the big companies."
In order to extend the licence that permits the spirits to be aged in the barrel and subsequently classified as rum, rather than white alcohol, Thai law stipulates that the distillery must own more than 300 rai (480,000 square-metres).
Although dominated for much of the 20th century by the Boon Rawd Brewery – famous for its flagship lager, Singha – the industry has been in the hands of Thailand's second-richest man, Charoen Sirivadhanabhakdi, and his family since the mid-1990s.
His company, Thai Beverage (ThaiBev) – better known as the firm behind Chang Beer – initially entered the market through a partnership with Danish brewer Carlsberg. However, the relationship soon turned sour, and by 1994 ThaiBev had launched
its own product.
Within a few years, Chang had successfully ousted Singha as the nation's top-selling lager, laying the foundations for the company's market domination.
This monopolisation has long stymied advancement in Thailand's alcohol industry, in both variety and quality. Even after the Ministry of Finance abolished distillation concessions in 2000, little progress has been made and Charoen's ThaiBev continues to produce an estimated 90% of the Kingdom's liquor. In addition to established lager brands such as Chang and Federbrau, ThaiBev makes Sangson, Mekhong and Hong Thong – the nation's best selling spirits.
"In the past, [the monopoly] was an effective way of controlling the level of alcohol consumption in the country," said Santi Chaisrisawatsuk, director of the Centre for Development Economics Studies at the National Institute of Development Administration. "The number of producers are restricted by licences allocated by the authority, and the licencing bidding process allowed the same group of investors to take advantage and keep winning the bid for a long time."
In what Santi describes as a "natural monopoly", established producers face little threat from potential market entrants due to the large investment required to enter the market.
"It allows them to focus more on producing cheap products with few concerns about efficiency and quality," he said. "As a result, when facing competition from imports, the industry put its emphasis on the lower income group of customers which is also
its largest market. The lack of market competition actually allows domestic producers to become less and less competitive."
Alcoholic beverage importers are subjected to five different tax rates based on the alcohol content and value excise taxes, which leverage market prices substantially. While domestic producers may pay THB120 ($4) per 750ml bottle of white spirit, for example, an equivalent imported product faces a much higher yield rate of about 176%, according to a recent report, Alcohol, No Ordinary Commodity: Tax Policy Implications for Thailand. This market distortion deters many overseas companies and importers from straying too far from established liquor brands and introducing lesser-known names.
Those companies with the gall to attempt entry into the commercial brewing industry must apply for a 'major brewery' licence, a category that requires applicants to possess enough backing to pay taxes on ten million litres per annum. Home brewing is illegal in Thailand, so while boutique brews have taken off the world over, there remains a considerable dearth of craft beers behind Thailand's bars. The presence of independent brands is further abated by the import tax – equal to about 400% of the product's value – slapped on alcoholic beverages.
However, a new Bangkok-based distributor, Beervana, looks set to break the mould. Launched last year by American craft beer enthusiasts Aaron Grieser and Brian Bartusch, the firm is avidly importing some of the finest independent brews from the US.
"Beervana happened because people yearned for great craft beers out here on the beer frontier. Night after night, we'd get off work in Bangkok and lament the lack of true craft beer," said Grieser, a former lawyer. "Eventually we decided to stop complaining and do something about it."
The firm's efforts appear to be paying off, with a slew of Bangkok bars now stocking the illustrious imports, ranging from the Oregon-made Dead Guy Ale to Californian favourite Boont. This success comes in spite of the industry's stringent laws, which have elevated prices.
"The local brewing scene is severely stunted because of tight constraints on brewing and distribution," Grieser said. "On the international front, high duties and excise taxes mean that imported beer is very expensive compared with local beers, and the laws around professional brewing constrain small breweries from being able to distribute. So it's only  natural that the local market is dominated by big brands."
Grieser said he can appreciate the factors behind the implementation of regulations in Thailand's alcohol trade – due to his background as an attorney –  but believes a more balanced tax system should be introduced.
"Thailand taxes different types of alcohol differently. For example, beer, liquor and wine are all taxed differently. This distorts market behaviours and actually has the effect of driving people to consume higher alcohol-by-volume drinks," he said. "Many have argued for a more transparent and consistent system, [such as] a flat tax on alcohol by volume, and that makes sense. If you want to curb alcohol consumption, tax the alcohol, not the other stuff in the bottle."
Thailand, ranked within the top 20 global liquor consumers by the World Health Organisation, would benefit from a uniform alcohol tax. This could potentially lead to an increase in the price of white spirits – renowned for their low cost and detrimental effects on society, especially in rural areas – while providing a platform for the entrance of more high-quality products into the market.
Although the outlook for the alcohol industry remains cloudy and the major players' monopoly is in little danger, such issues don't trouble boutique brewer Elisa Gabriel.
"We had a delegation from Mekhong [Thailand's most recognised rum] visit the distillery in 2009 and, about a year later, I met a Frenchman who worked for them. I told him about the visit, and he said, 'Don't worry, they don't want to do the same as you… They would lose money,'" she said with a laugh. "We didn't move here for big business. We wanted to do something with perfection, patience and heart."
Also view:
"Cambodia: Cider country" – Cider, England's ever-popular tipple, is set to make its mark in Cambodia when the first batch of the fruity brew enters a beer lovers' market
"We get tested to make sure our noses are still functioning properly" – A master blender since 1989, Colin Scott is Chivas Regal's guardian of quality consistency. Armed with an outstanding sense of smell, Colin lays the groundwork for a range of whiskies, some of which won't be drunk for another 40 years
"Ale mania" – Southeast Asia has certainly developed a thirst
"Art work" – While Thailand's alcohol advertisers are sweeping up awards, the Cambodian industry seems content to be in a creative funk