With stores across Southeast Asia, including his latest that has just opened in Phnom Penh, craft baker Eric Kayser is bringing quality bread to a region defined by rice
By Daniel Besant
In a country where rice is king and bread is resolutely white, Cambodia may seem an odd choice for a bakery selling an array of breads and pastries that would not look out of place in a provincial French town. However, that is exactly what Eric Kayser, founder of the eponymous Maison Kayser, has chosen to do in Phnom Penh.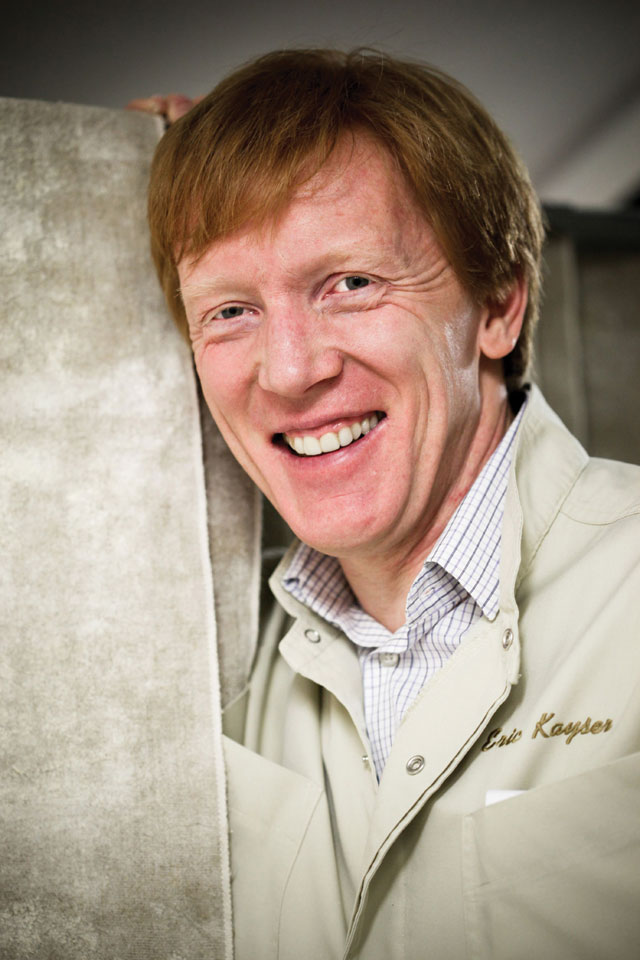 After opening its first store outside of France in Japan in 2001, the company rolled out across North Asia, but its first foray into Southeast Asia came only relatively recently. "The beginning of our development in Southeast Asia began with Singapore only two-and-a-half years ago," said Kayser. "Then Manila, then Jakarta and finally here in Phnom Penh." Bangkok is on the cards for next year.
Maintaining the requisite quality across such a large and diverse region is no small matter. It is one that Kayser approaches resolutely. "We are similar to the military," he says straight-faced. "We recruit people who have the same mindset as the military. If we don't have people who take care of our recipes, it's a problem."
And just like in the military, where the ability to perform a task flawlessly again and again is paramount, Kayser puts a strong emphasis on training the company's 2,500 employees. "We don't take them outside of the operations to learn, they learn everything in-house," says Kayser. After six months of training, staff are allowed to take on individual roles making pastries or bread. "We're a teaching company," Kayser adds.
It was a Japanese connection that brought Kayser's bakery to Phnom Penh. Having won the Best Baker in Tokyo prize in 2003 and with 30 outlets across the country, when the Japanese mall giant Aeon announced its next project would be in Cambodia's capital, the foundations were laid for Kayser's next Southeast Asian foray.
"We have more shops in Japan than in France, in fact," he said. "Some people believe we're a Japanese brand because there are so many."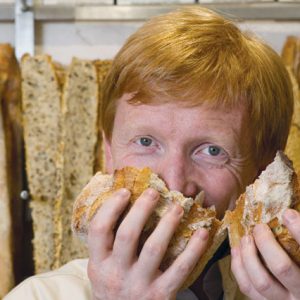 Aeon Mall opened in June this year and the Parisian boulangerie finds itself in good company among numerous international brands. Unlike some of those brands, however, Kayser is keen to adapt his outlets to the local market as much as possible – something underlined by his plans for Thailand. 
A large production unit has already been built in Bangkok, putting the company in a position to carry out a quickfire campaign, "opening many locations quite quickly – between five and seven outlets in the first 18 months".
"We have the flexibility to go into a residential area, to go into malls under different formats because of high traffic. Each outlet is different depending on its customers and what they're coming to eat," Kayser adds. "Sometimes it's a snack. Other times it's a tartin with a glass of red wine in the evening. It could be a main meal in our restaurant. It depends on the type of experience you want to be able to offer your customers. Bangkok gives us the chance to do all of those."
Asked what advice he would give to anyone thinking of setting up in Southeast Asia, Kayser feels that understanding local nuances is vital. "You can't say: 'Well, Southeast Asia is like this. You see huge differences between Jakarta and Phnom Penh, or Singapore and Manila."
http://maison-kayser-cambodia.asia
Keep reading:
"A perfect blend" – Singapore-based TWG Tea has grown to become one of the region's most recognisable luxury brands. Maranda Barnes, the company's director of business development and communications, has been there since the beginning