On any given Sunday, thousands of women flock to Hong Kong's Victoria Park, sharing plastic containers of nasi goreng, dancing to pop music and gossiping with friends. The park is a rare expanse of green in a city otherwise covered in skyscrapers and serves as a meeting point for the city's migrant domestic workers on their one day off from work.
On Sunday, March 22, hundreds of these women, dressed head-to-toe in black, used their weekly leave to march through the streets of Hong Kong in response to the death of Elis Kurniasih, a 33-year-old mother of two from Indonesia who died after a block of concrete fell from a nearby building onto her back and broke her spine.
Elis had been sleeping outside on the balcony of a guesthouse operated by an employment agency, according to the South China Morning Post. Though her contract had been set to begin as soon as she entered Hong Kong, the employer had changed their mind on a start date, forcing Elis to find accommodation with the agency for two months. The police are conducting a criminal investigation into the case as possible manslaughter.
At the protest, dozens of migrant groups demanded an investigation into the death and called for the agency to be shut down. A woman, arms bound in ropes, marched before a mock coffin, with a sign that read: "Justice for Elis." Both women and men, from Hong Kong, the Philippines and Indonesia, sang the popular union song "Solidarity Forever" and chanted: "We are workers; we are not slaves."
Hong Kong's estimated 330,000 domestic workers – mostly women from Indonesia and the Philippines – often go to Asia's financial centre to support families back home. The city offers them a competitive minimum salary of $530 per month, a guaranteed rest day each week and mandates that employers purchase health insurance and provide housing and food.
Yet, despite the promise of a chance to break out of poverty, rights groups say domestic workers often arrive in Hong Kong laden in debt accumulated during 'training', are not granted the same rights and protections as other workers in the city of seven million and face unlimited working hours.
Indeed, the plight of Hong Kong's domestic workers came to the attention of international media last January, when an Indonesian woman named Erwiana Sulistyaningsih was found at Hong Kong airport, unable to walk, by a fellow Indonesian domestic worker who escorted her home.
Erwiana had lost half her body weight and was admitted to a hospital in Jakarta in a critical condition. She had been denied wages, starved, allowed to sleep only between the hours of 1pm and 6pm, and was beaten by her Hong Kong employer.
In February, Hong Kong District Court found Erwiana's former employer guilty of 18 charges, including assault, criminal intimidation and infliction of grievous bodily harm with intent. She was sentenced to six years of jail time, and Erwiana became a face for Hong Kong's domestic workers' fight for better working conditions.
The case was the first in Hong Kong in which a judge found that a domestic worker had not been paid wages and was denied rest days. Despite the landmark ruling, however, domestic workers' support groups believe justice remains elusive for the majority of women who find themselves abused by their employers in Hong Kong.
The difficulties facing the city's domestic workers have been well documented. A 2013 report published by Amnesty International that examined Indonesian women who had difficulties working in Hong Kong found that 86 out of 93 interviewees said that their employer or placement agency had retained their identity documents, including passport, KTKLN (an overseas worker card), Hong Kong ID card or employment contract.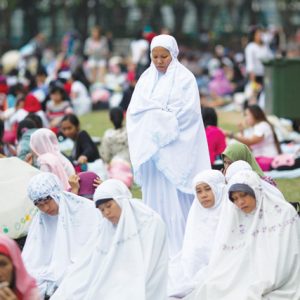 Months earlier, the Mission for Migrant Workers, an aid organisation for workers in distress, published its findings after surveying 3,000 migrant domestic workers
in Hong Kong. A total of 58% of respondents reported verbal abuse, 18% physical abuse and 6.5% sexual abuse.
Workers often do not complain due to lack of options, said Eman Villanueva, of the Asian Migrants Coordinating Body, an alliance of migrants' organisations. "Verbal abuse is very common and there is just no legal recourse for migrant domestic workers to solve this aside from terminating the contract, which is always the last resort," he said.
Under law, domestic workers are also required to live with their employers. The Hong Kong government says this prevents them from taking up extra part-time jobs, but activists such as Eni Lestari, the chairperson of the International Migrants Alliance, contend that the policy allows working conditions to go unchecked, especially in Hong Kong's notoriously compact housing.
Steps are, however, being made to inform workers of their rights. Almost every Saturday, the petite but dynamic Lestari helps to educate women, inviting new recruits to attend an informative session about their legal entitlements and how to react in case they or others are abused.
"Once a domestic worker is informed and has a means of fight, they will take it all the way," said Lestari, who herself arrived in Hong Kong as a domestic worker in 1999 after the financial crisis caused her family to lose their shop in East Java, Indonesia, leaving them mired in debt. "The key to empowerment is to make sure that individual migrant workers are educated and informed," she added.
In addition to requiring domestic workers to reside with their employers, critics contend that a lack of agency regulation and discriminatory laws are also problematic. Domestic workers have a lower minimum wage, are required to leave the territory within a fortnight of their job ending and can never qualify for right of abode – a right extended to all other foreign workers in the territory after seven years.
"The biggest issue here is the social exclusion through different policies that intentionally exclude domestic workers from even being equal in Hong Kong," said Lestari. "That's why we say the form of modern-day slavery is no longer tying you up in a house or confining you in a dormitory – just take away your passport, or do not punish the agency, or restrict your visa."
In the opinion of some, the situation is on the slide. Edwina Antonio, the director of Bethune House, a refuge centre for migrants in distress, came to Hong Kong from the Philippines in 1989. Antonio's father had been a domestic worker, first in the Middle East, then Singapore and eventually Hong Kong, and she was shocked at the conditions that women in the city faced – with domestic workers reporting physical assault and inadequate food provision.
Since then, Antonio believes that migrant conditions have not improved and, in some ways, have become worse. "Because they are in debt bondage, when they're abused it's not easy for them to report abuse because once they report, they lose their job and that means no income."
In 2012, in an unpublished report from the Indonesian Migrant Workers Union, International Trade Union Confederation and Hong Kong Confederation of Trade Unions, researchers found that 85% of Indonesian migrants arrived in Hong Kong owing at least $2,700 to agencies, which they were forced to pay back out of monthly paycheques before leaving or changing employers. In its report, Amnesty International stated that such debts "often force workers to accept exploitation and abuse in
the workplace".
Antonio explains that women pursuing claims against their employers rarely see any remedies, due to the burden of proof required to prove guilt. "If something happens to them, it's their word against the word of the employer," said Antonio, who encourages women to keep diaries and take photos on mobile phones.
Even if they are able to provide evidence of abuse, domestic workers can have difficulty finding flexible employers who allow them to work during a trial, which Antonio says can last from eight to 12 months. For a woman whose family is reliant on remittances, the choice between pursuing justice or sending home money can be no choice at all.
But while Lestari and Antonio have worked together to inform domestic workers of their rights in Hong Kong, others are working to prevent such problems before they start.
A new initiative, called the Fair Employment Agency (FEA), is seeking to change the way agencies operate. It officially opened its doors in Hong Kong last year and, as a not-for-profit organisation, does not charge domestic workers any money to find employment. The employer, not the employee, pays any fees incurred in processing employment contracts.
"The vast majority of the issues that domestic helpers and employers face begin and end with agencies and the placement fees they charge and the money lenders that get involved with it," said David Bishop, a lecturer at Hong Kong University and a co-founder of FEA.
"If you allow economic freedom up front, then domestic workers would have a greater ability to leave abusive situations, which would help ameliorate a lot of these less-than-ideal situations, because at least they could have the ability to leave or make decisions for themselves."
The government is also taking note of cases. Last November, the Equal Opportunities Commission conducted a poll of domestic workers and found that 6.5% of them had faced sexual harassment or abuse while at work in the past year. Peter Reading, legal counsel at the government body, said that the commission receives frequent complaints from domestic workers with regard to sexual harassment, pregnancy discrimination and sick leave.
The Hong Kong Labour Department has insisted that it is "taking up measures to step up the protection of migrant workers" by increasing the number of audits carried out on employment agencies from 1,300 in 2012 to 1,800 in 2014. Despite this, the department convicted only four agencies in 2014, compared with five in 2013 and two in 2012. Villanueva believes the figure is far from an adequate presentation of the situation and that the Employment Agencies Administration needs great powers to investigate and prosecute erring agencies.
But while shelters continue to be full of women, activists such as Villanueva, Lestari and Antonio say Erwiana's case has given others hope that things will change. "I hope this will bring the government to do something," said Antonio.
---
Meredith McBride is a journalist and co-founder of Hong Kong Helpers Campaign, a multimedia blog advocating for equal rights for domestic workers.