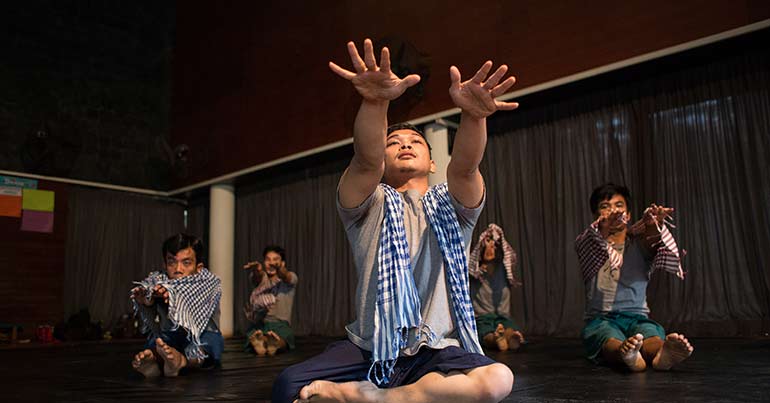 Kim Socheat, who uses a wheelchair, and Ork Savy, who is deaf, explain how they use their art to shock audiences and change perceptions of people with disabilities.
What do you enjoy about performing?
Ork Savy: I really enjoy going out to places like Singapore and different countries because I get to show people that my team and I have skill. The audience sees the performance and they're always surprised… They can really believe that every person is equal, and every person counts. I want the audience to understand disabilities in Cambodia.
What are the challenges you have faced when performing?
Kim Socheat: Before, when I [went] on stage, I felt a little bit excited and anxious. Now, it doesn't matter. [I know that] my eyes and face need to connect with the audience, and I need to remember myself in the performance. I have confidence now.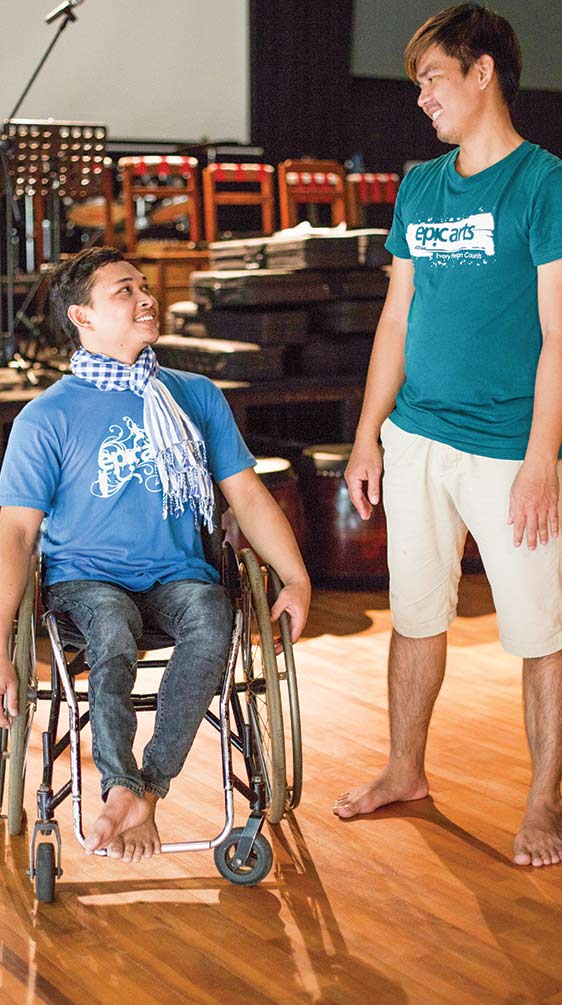 OS: When we went to India that was one time I felt really anxious and nervous. But it was OK. I feel more confident [now], because I know the team is strong together. In
Singapore the team will be strong and confident.
Do you think your performances are helping to change how people view disabilities, especially in Cambodia?
KS: For me, I have surprised audiences in different countries. They never say it's not good. In Cambodia I think some people [are more hesitant]. I'm not scared because I want to show [them that] this is my work. I remember one show [where] everyone [said]: "Wow! This is good!" [After I did a trick with my wheelchair] I listened to some people and they said: "Wow! Socheat is strong!" Children, I know, are young – this morning they saw me and said: "[What happened to] your legs?" Before I was shy but now I have confidence, so I can show them [my legs]. Yes, [perceptions are changing]. Everyone knows about disabilities.
OS: After [we] perform and show people what we can do, they stop discriminating. On a personal level, I have seen direct change in people I personally know. But I don't know about the general population.
What advice would you give to aspiring performers?
OS: Sometimes for deaf students, their families think that joining, going to learn, is a big problem. So they stop the child or young adult from coming to Epic Arts or to a different organisation. It's up to the deaf community to encourage the person to come and join and follow their passion, to follow what they want to do.
This interview was conducted through a sign language interpreter.
This article was published in the March edition of Southeast Asia Globe magazine. For full access, subscribe here.