In 1955, representatives from 29 Asian and African nations met in Bandung, Indonesia to discuss the development of a non-aligned, Third World alliance between the two continents. Initiated by Indonesia's President Sukarno, the Bandung Conference established a framework for trade among the many burgeoning countries.
50 years later, 106 nations converged again in Indonesia to establish the New Asian-African Strategic Partnership, a revival of the Bandung spirit with a greater focus on economic ties. While China, India and Japan have long been the top traders with Africa, Asean nations have made strides to develop their economic ties.
Over the past decade, business between Asean and Africa has increased significantly. In 2012, trade between the regions was worth $42.5 billion, compared to just $2.8 billion in 1990 – an annual growth rate of 14%, making Africa the second fastest-growing continent for Asean trade, behind Asia, according to the Asian Development Bank (ADB).
The largest traders from Asean, according to 2012 figures from the IMF, include Thailand ($11.6 billion), Indonesia ($10.7 billion) and Singapore ($9.5 billion), while South Africa, Nigeria and Egypt have the largest import markets in Africa for Asean goods, which consist of consumer products, food, automotive parts and textiles.
"Africa is the world's last major frontier for business. The continent stands at the cusp of joining the rest of the world in reaping the fruits of economic and social development," said Professor Ravi Kumar, dean of Nanyang Business School (NBS), a part of Nanyang Technological University.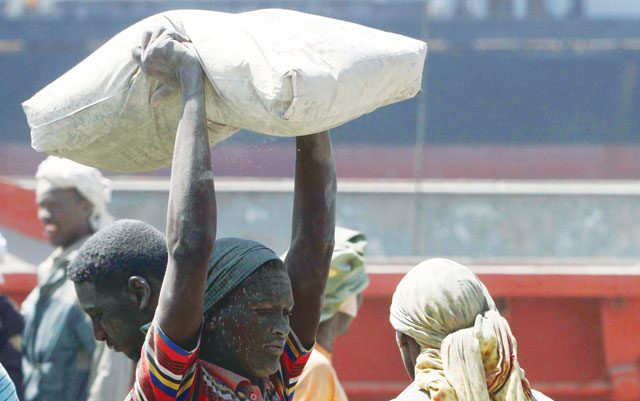 Africa has emerged as one of the fastest growing regions in the world. Annual GDP growth rates continue at about 5% continent-wide. The World Bank reports that Africa's collective GDP is now greater than Brazil or Russia, and almost half of all its countries have achieved middle-income status. Growth rates are not expected to fall any time soon, and by 2030 African spending power is predicted to reach $1.3 trillion, according to McKinsey and Company.
In order to tap into these markets, governments from both regions have signed preferential trade agreements and memorandums of understanding (MoU), while mutual trade missions have been sent to explore opportunities. Even less economically developed countries such as Cambodia and Laos, where there are no African embassies, have shown interest in African markets, welcoming African finance ministers and trying to find a footing in an area that is dominated by the wealthier Asean nations.
"Partnerships are key to promoting economic growth. In time, we would expect the relationships between developing Africa and developing Asia to expand, resulting in much greater South-South trade," said Philip Erquiaga, director general of ADB's Private Sectors Operations Department in a meeting with the African Development Bank in 2011.
Africa is also becoming a destination for investment from Asean. In 2012, foreign direct investment (FDI) from Singapore reached $15.9 billion, making it Asean's largest investor in Africa, according to the latest UN World Investment Report. FDI from Malaysia and Indonesia was not far behind. There are currently more than 200 companies from Asean operating in Africa, predominantly involved in agribusiness, manufacturing, oil and urban development.
Even though trade is growing, Africa remains a relatively minor market. According to the ADB, in 2012 trade with Africa amounted to just 1.7% of Asean's total – the bulk was with other Asian countries, at 68% in the same year.
"There are inevitable political commitments from [Asean] governments to intensify relations with Africa, but for private businesses Africa is still distant. They prefer to focus on traditional markets," read a 2013 statement by the Indonesian Chamber of Commerce.
There is also concern about the risks involved in trading with Africa. The infrastructure for trade is still in its infancy, with high transportation costs and issues with international payment methods. There are also concerns about political instability, land disputes, sectarianism and health scares, such as the recent Ebola outbreak. But not everyone is convinced these risks should deter Asean businesses.
"As with any emerging market, there are always risks. Poor infrastructure is the most significant issue [in Africa], as it creates bottlenecks and inefficiencies," said Venkataramani Srivathsan, managing director in Africa and the Middle East of Olam International, a Singapore agribusiness that has been operating in Africa for 25 years. "However, many businesses still think Africa is just 'too hard'. In many cases, the perception of risk in Africa is disproportionately high to the realities of opportunities."
According to Srivathsan, private businesses and governments can mitigate these risks. Risk management alongside independent social and environmental due diligence are crucial. "Businesses that would like to expand into the African market must genuinely become an active part of the communities where they operate," he said. "It is this engagement that contributes to both growth and risk reduction."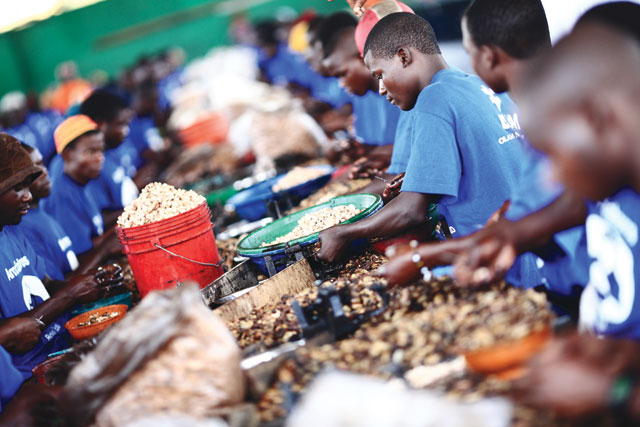 Asean governments also have a responsibility to make sure businesses can thrive, an area in which Singapore is leading the way. As well as hosting biennial business forums with African nations to propagate discussion, Singapore has also opened the first research centre in Asean to focus on African markets. A joint venture between Nanyang Technological University (NTU) and Singapore Business Federation (SBF), the NTU-SBF Centre for African Studies will provide businesses, entrepreneurs and policymakers with in-depth insights into African markets. It will also work in collaboration with Lagos Business School (Nigeria) and Strathmore Business School (Kenya), two of the most prominent business schools in Africa.
"Africa is no longer a region that businesses can afford to ignore if they want to thrive over the next 50 years. The NTU-SBF Centre will play a crucial role in helping companies here [in Singapore] and across the region gain deep and intimate knowledge of Africa's vast and varied markets," said Kumar.
International Enterprise Singapore, a government agency that promotes overseas investments and trade, also provides Singapore businesses with political risk insurance (PRI). A PRI policy covers risks such as expropriation, political violence, the breach of contract by host governments and currency instability.
However, these efforts to mitigate risk and increase knowledge of African markets have been carried out by individual national governments, rather than any concentrated effort by Asean as a whole.
Seven Asean nations have formed the Asean-Pretoria Committee to boost trade with South Africa, and Vietnam, Cambodia and Laos have seen sharp increases in trade since the Organisation Internationale de la Francophonie strengthened economic ties with French-speaking African countries. But to date there have been no official agreements or trade pacts between Asean and African regional economic communities. In 2013, a delegation from the Southern African Development Community, which represents 15 nations, paid a visit to Asean officials, but nothing conclusive was established.
"The traditional North-South trade equation is being increasingly complemented by a dynamic trade and investment relationship between developing countries," read a report by the World Trade Organisation in 2013. "This dynamism on the part of Asia is coupled with the increasing receptiveness on the part of African countries to strengthen ties with South-South partners."
While it is highly unlikely that Africa will become a major trading partner of Asean any time soon, the regions' rapidly expanding economies and growing consumer markets should see the spirit of the Bandung Conference realised almost six decades later.