Amid limited awareness of the threat posed by antimicrobial resistant bacteria, poor healthcare practices are putting Southeast Asia at risk of a superbug outbreak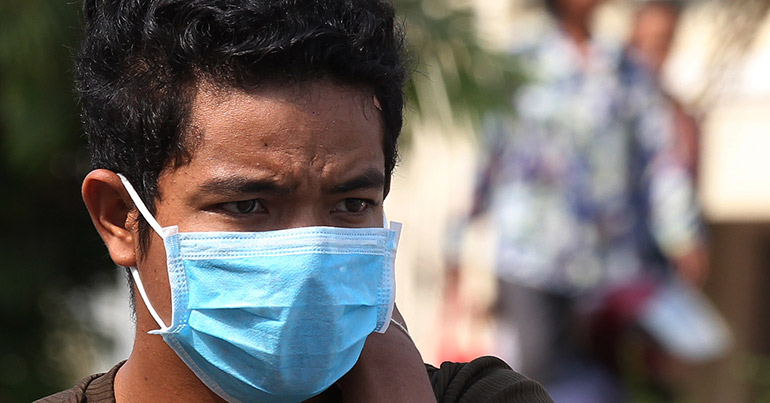 Southeast Asia is particularly vulnerable to antimicrobial resistant diseases, or 'superbugs', due to overstretched healthcare systems and excessive antibiotic use, according to health officials.
Li Yang Hsu, the director of the antimicrobial resistance programme at Singapore's Saw Swee Hock School of Public Health, said countries in the region have higher rates of antibiotic resistance compared to European and North American countries.
Antimicrobial resistance is a phenomenon that occurs when infection-causing microorganisms, such as bacteria, viruses and parasites, become resistant to drugs that would otherwise kill them, or at least prevent their growth. A major concern for public health officials, antimicrobial resistance can lead to prolonged illness or even death.
Hsu recently completed a study for Clinical Microbiology Review, published in October, which showed particularly high rates of resistance to carbapenems – broad-spectrum, last-resort antibiotics – among bacteria in hospitals in South and Southeast Asia.
He told Southeast Asia Globe that "risk factors" in Southeast Asia include "overstretched healthcare systems", "Inappropriate and excessive prescription of antibiotics", "inter-hospital transfers including the phenomenon of medical tourism", "overuse of antibiotics in the agricultural setting" and "poor environmental hygiene and sanitation".
Until these drivers are addressed, the probability of a "superbug outbreak" remains relatively high.
Representatives from across Asia recently pledged to take immediate action to combat the spread of antimicrobial resistance, marking World Antibiotic Awareness Week, which began on 14 November.
In a press release, the World Health Organisation welcomed the pledge as a positive step to address this health threat.
"In order to avoid an international catastrophe, this global collaboration will need to be accompanied by political will and affirmative action," a statement from the WHO said.
The Review on Antimicrobial Resistance, a report commissioned by the UK government and published in May, predicts that a lack of action on the problem would see an annual loss of $100 trillion from the global economy and ten million deaths by 2050.
Asia would bear the brunt of the human cost, with an estimated 4.7 million deaths per year, according to the report.

At least one country in the region has recently unveiled a plan to combat the health threat.
Sophon Mekthon, Thailand's permanent secretary for public health, said this month that Thailand aims to halve antimicrobial resistant infections by 2021. The five-year programme will involve screening and monitoring of antimicrobial resistance in national medical and agricultural spheres, as well as control of antibiotic distribution.