Against the backdrop of a blurred train speeding past behind her, the DJ spinning live outside the Hanoi Railway Station kept her cool while the records turned, barely glancing at the busy tracks just a few feet away.
This kind of iconic, yet hyper-local aesthetic to backdrop the Hanoi Community Radio live stream is exactly what station founder Maggie Tra had in mind when she founded the station almost three years ago.
Tra, who grew up in Australia with mixed Vietnamese-Cambodian heritage, moved to Vietnam four years ago. Feeling that the scenes for music and art were a bit too separated in Hanoi, she wanted to find a way to bridge them while spotlighting Vietnamese creatives and giving them a platform to learn and grow in a field that was dominated by expats and foreigners.
"I wanted to do an online radio station for a long time, and wanted to give back to Vietnam in some sort of way," said Tra. "There's not a lot of space or freedom of expression for local Vietnamese people."
The UNESCO Community Radio Handbook defines community radio as "radio by the people and for the people", with stations usually meant to serve groups bound by geography or common interests. Across Southeast Asia, where several states have complex administrative barriers for media organisations, the 'do-it-yourself' approach embraced by community radio can be attractive for locals looking for a platform to share their music or learn a new skill.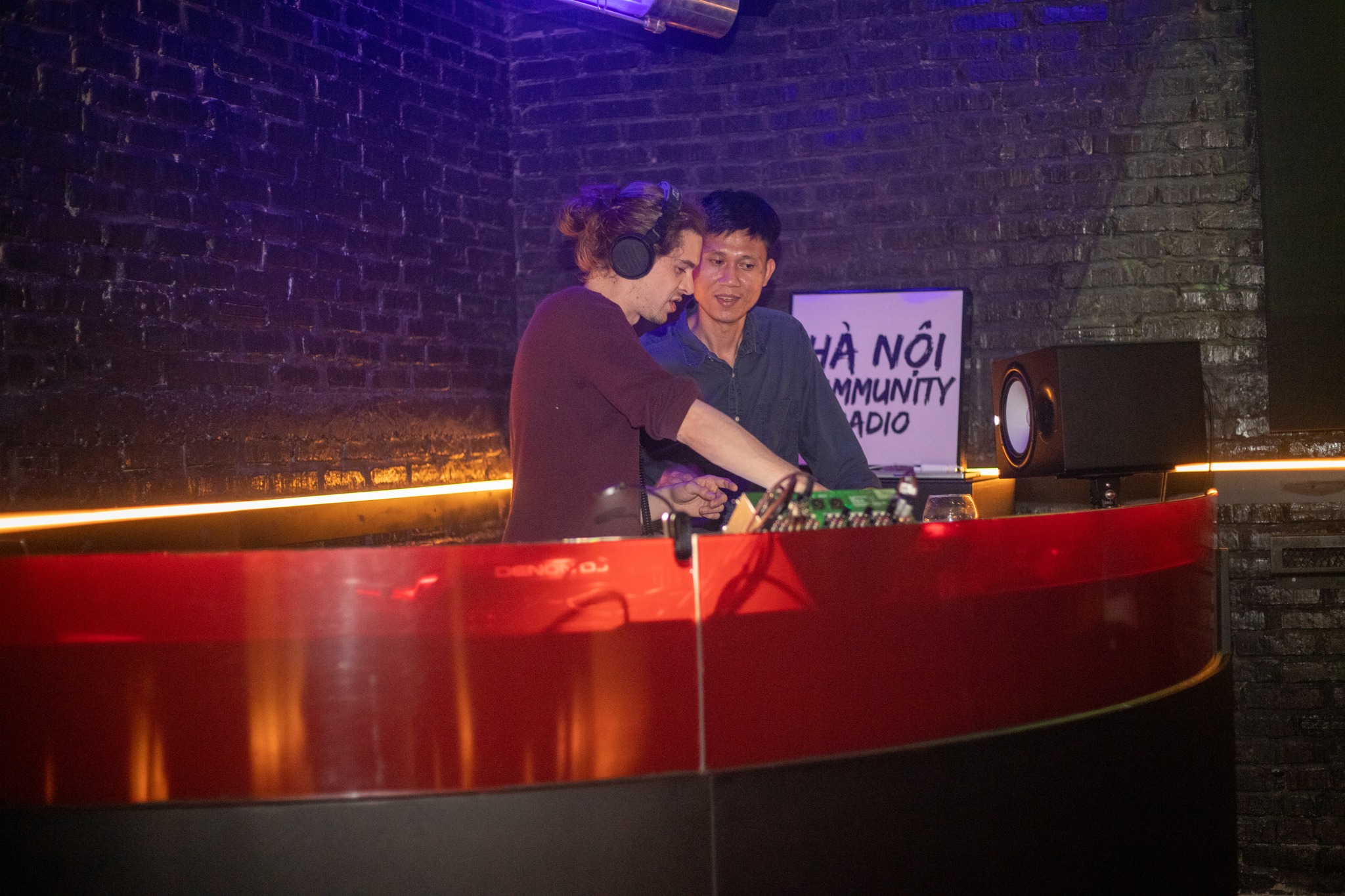 In the Philippines, Manila Community Radio has been operating since 2020. Thailand has Durian Radio and Bangkok Community Radio.
All these community radio stations operate mostly through a digital live-stream format. Some broadcast on Instagram, some on old-school radio waves – others via a combination of both, all carving out space for young creatives.
The idea of a fully democratised media platform is at the core of a community radio's mission, according to Pijitra Suppasawatgul, associate professor in the Faculty of Communication Arts at Chulalongkorn University in Bangkok.
"The thinking of community radio is quite idealistic," she said. "You cannot make money from it, or get advertising. It fails in terms of business model or making money."
Historically, Pijitra said, Thai radio was used as a political tool during reforms and coups, with the government shutting down or co-opting community stations as it wished. But today, she sees promise in the medium's more open nature.
"Radio can be something that opens people's minds," Pijitra said.
Bangkok Community Radio's listeners are mostly in Thailand, with some in the U.S. and Europe. The heads of the station are trying to connect emerging artists in the region with one another, and give them a stage to work from.
"It's about connecting with international artists, but also providing an adequate platform for a young, 18-year-old producer or jazz artist that wants to get into it," said Frank Nankivell, one of the founders of Bangkok Radio.
Other radio organisers described a similar ethos. In Hanoi, Tra started by leading workshops to teach women and non-binary-gendered people how to DJ. Eventually, this grew into a community that became the foundation for Hanoi Community Radio.
Tuning in, listeners can both watch and listen to DJs bumping house and deep-house, experimental and electronic, disco and whatever lies between. When not playing music, the station features shows that are mostly in Vietnamese where hosts discuss topics ranging from philosophy to dating in the modern age.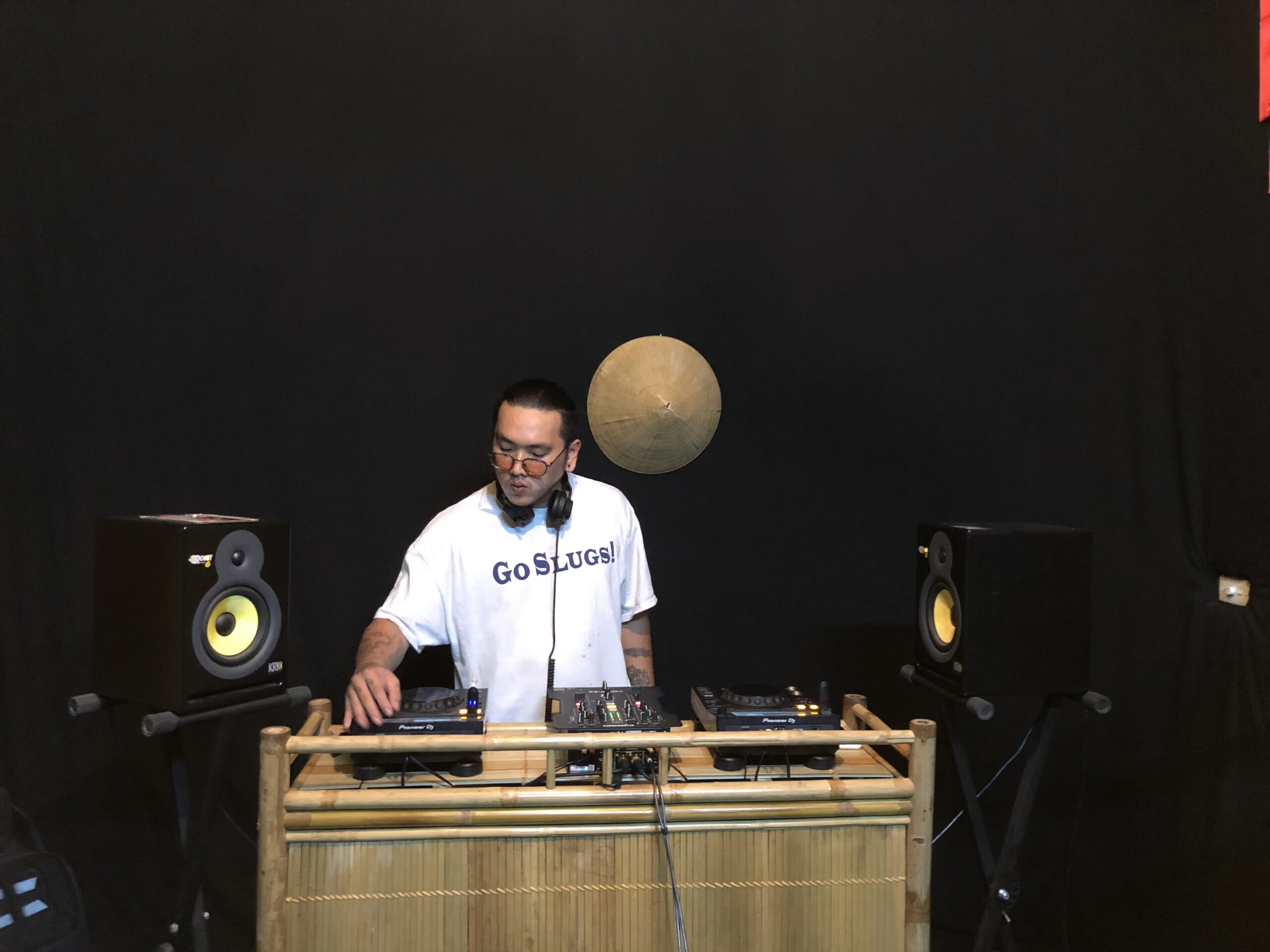 The mix reflects Tra's mission of creating a station where locals can play and say whatever they want – albeit within limits, given the political nature of Vietnam.
"We let anyone run a show. We just make sure to train them properly and let them know what they can and can't talk about," Tra said.
"Obviously, the focus is Vietnamese people," she added. "[But] I want it to be as diverse as possible."
To the south, in Ho Chi Minh City, Nguyễn Minh Tân noticed the same gap in the arts and music scene as Tra. After immigrating to Germany in 1991, Nguyễn moved back to Vietnam during the Covid-19 pandemic and had the same instinct as Tra.
He founded V2X magazine three years ago with the goal of building a platform to support young, upcoming Vietnamese creatives in the scene.
As DJs stream live from V2X's booth, set in an apartment complex from the 1980's in the middle of the city, Nguyễn reflects on the evolving art scene: "At the end of the day, they're doing it for themselves, actually. We are just the platform."
Since its founding, the project has expanded to include a community radio station, called V2X Radio, and music production workshops through V2X Academy.
Also known by the stage name, DJ Minoto, Nguyễn said V2X stands for "Vision to Express" and "Vision to Explore". Much like Hanoi Community Radio, his station's mission is to promote and support the creation of a new and unique Vietnamese youth identity.
"It can be different from Vietnamese traditions, but also, ideally, it should be different from anything else in the world," he said.
His station's slogan, "Đọc lập – Tự do – Hỗn loạn", comes from the national motto of Vietnam, which is "Đọc lập – Tự do – Hạnh phúc".
The first two words are the same – "independence" and "freedom" – but V2X changed the last from "happiness" to "chaos".
"We picked 'chaos' to represent a rebellious spirit," said Nguyễn. "It's about breaking existing structures and redefining tradition and conservative ideology.
Contemplating the future of HCR, Tra echoes a similar sentiment:
"To be honest, I don't even really want it to be my community radio. I want it to be [the local's]. I would like them to take over it eventually and for them to just have that space."