If there's one region in the world that has a lot of photographers, said publisher Suridh "Shaz" Das-Hassan, it's Southeast Asia. With that, it's no wonder that his latest venture is a photo journal of street photography from the region.
Though London-born and raised, Das-Hassan lived in Southeast Asia for 12 years, bouncing between Cambodia, Thailand and Indonesia. He eventually landed back in London where, along with two partners, Das-Hassan began a publishing house called Soi Books.
In Thai, the word soi means "side-street". So it's fitting that Soi Book's most recent project is an upcoming, biannual journal named Plaza that will feature street photography spotlighting the everyday lives of people living throughout Southeast Asia. The arthouse-style images are in black-and-white, many with a high-grain, gritty style. The resulting frames are saturated with character, taking the focus from any individual person to a reflection of a familiar archetype, a memory or the shape of a feeling from a long time ago.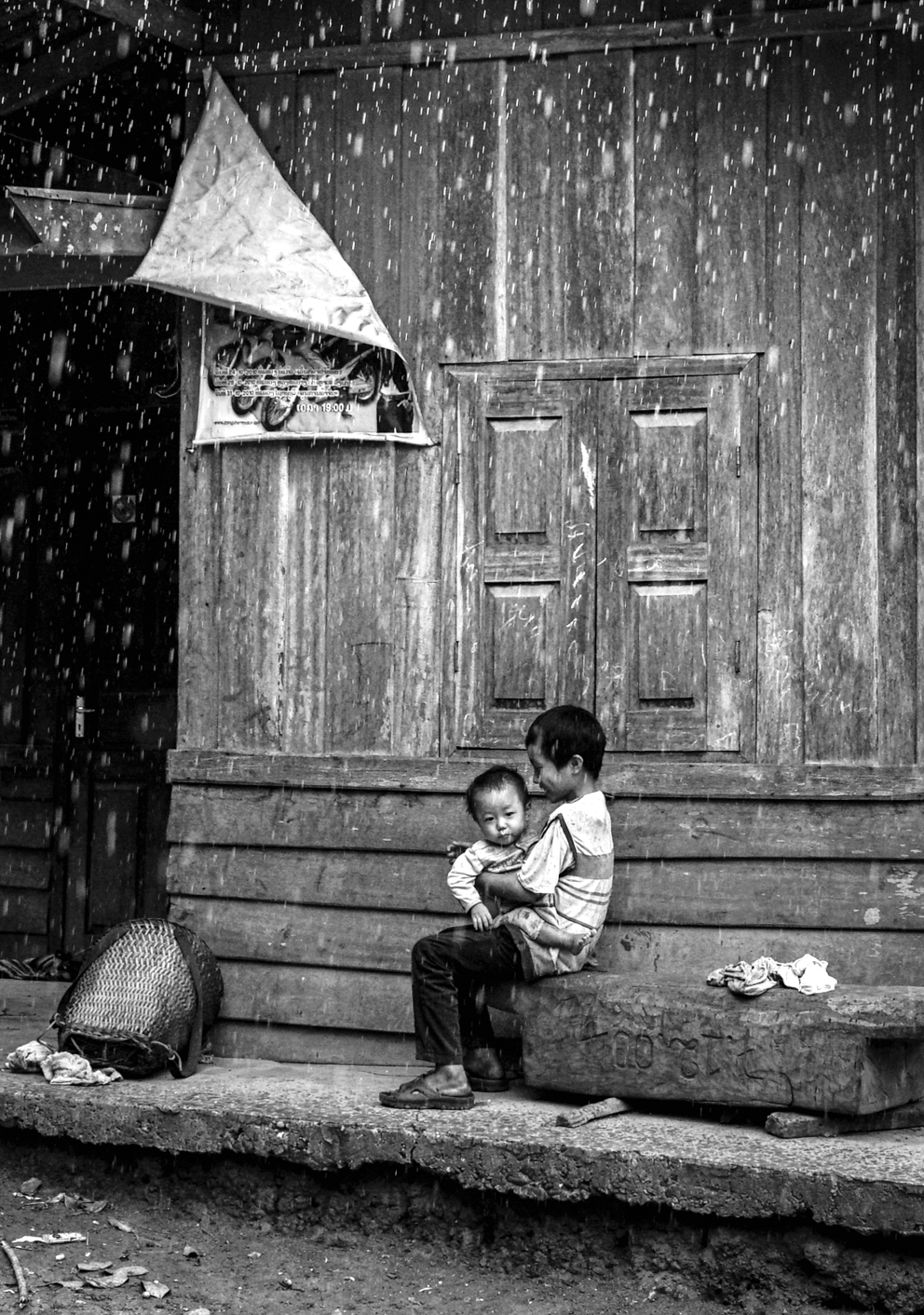 Coming from a background in film and documentary-making, Das-Hassan knows the power images hold. And with a life spent between the U.K. and Southeast Asia, he knows the talent that comes from this region and what its artists can capture through the medium of photography.
"I did a lot of migration documentaries, corruption films," he said, reflecting on his own time in Southeast Asia. "It's natural to marry those issues and these things, trying to see them through the prism of art, trying to basically talk about quite sensitive issues through the prism of art."
From that, Das-Hassan believed a street-level approach to documenting life in the region was the way to go. Plaza features photographs of locals, taken by locals themselves.
"It's very important to give an idea of Southeast Asia through the prism of people from Southeast Asia," he said.
Ahead of the publication of Plaza's first-ever issue, Southeast Asia Globe caught up with Das-Hassan to speak about the process behind starting the journal, Soi Books, and the publishing industry in Southeast Asia.
What is Plaza?
It's a black-and-white Southeast Asian street photography journal. I think in a few releases, we might start changing it up and diversifying until its particular areas may concentrate on certain things. So it will probably end up being a series.
Why make a journal of photography from Southeast Asia?
I'm half-Indonesian and I was based in Southeast Asia for 12 years. I feel as a creative, and an artist, and a photographer, that the consistency of releases is what I always feel the region kind of needs.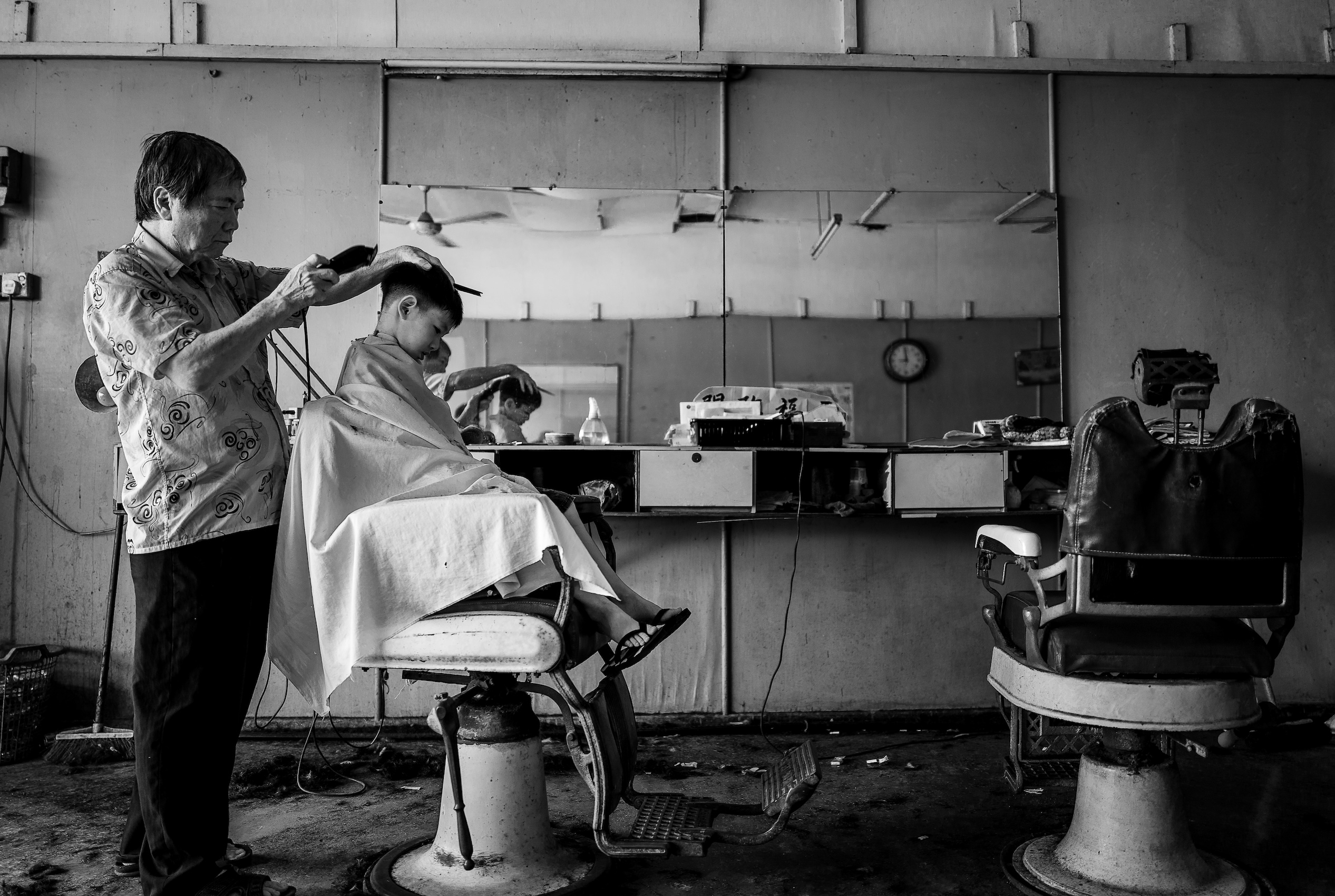 Where will Plaza be published from?
There's three of us: myself in London, Ryo [Sanada], who is half-Japanese and based in Brussels, and Steve [Aston], who is based in Jakarta. We've worked together for many years. That way, we can cover the territories, the operations, and try to get our books to retailers specifically in Southeast Asia. It's not the easiest getting books into shops there, as you can imagine.
I suppose we're a remote publishing company and we have printers we work with everywhere, in China, Turkey, in the U.K. We have distribution places around the world.
How did Soi Books come together?
We all had a stint in advertising in Southeast Asia to some degree. Ryo and I ran a gallery in Bangkok for about a year. Then we opened a creative agency in Singapore for a few years. Steve worked in advertising in Singapore and then Indonesia for a long time.
The circle is quite small as an expat in Southeast Asia, you start to know, like, "Oh, these are the people in Bangkok, these are the people in Phnom Penh, in Jakarta". We always wanted to work together as a trio and come back post-pandemic, not really wanting to work in brand-land.
We wanted to go back to something a little bit more like art and a little bit more dynamic. Now we get to do our books, illustration books, potentially kids' books down the line. We also get to do more political stuff and more social stuff, that's something that we're looking at.
Why did you start the street photography initiative now?
We were always documentary filmmakers, but we fell into publishing as authors many years ago. We did books on graffiti in Asia.
We've done a lot of books for a lot of different publishers. And then over the years of running our own studio, running our own business and then with Covid-19, it got tiring. We were just like, actually let's just start our own publishing company. That basically means you can do the subjects that you want to do.
We can basically build our own list of titles you want to release. Because if you're a major publisher that doesn't necessarily want to invest in a compilation of photographers from Southeast Asia, then we can because we know there's a number good for it. We know people dig it and we're not gonna do huge numbers, but we'll do a solid amount of numbers.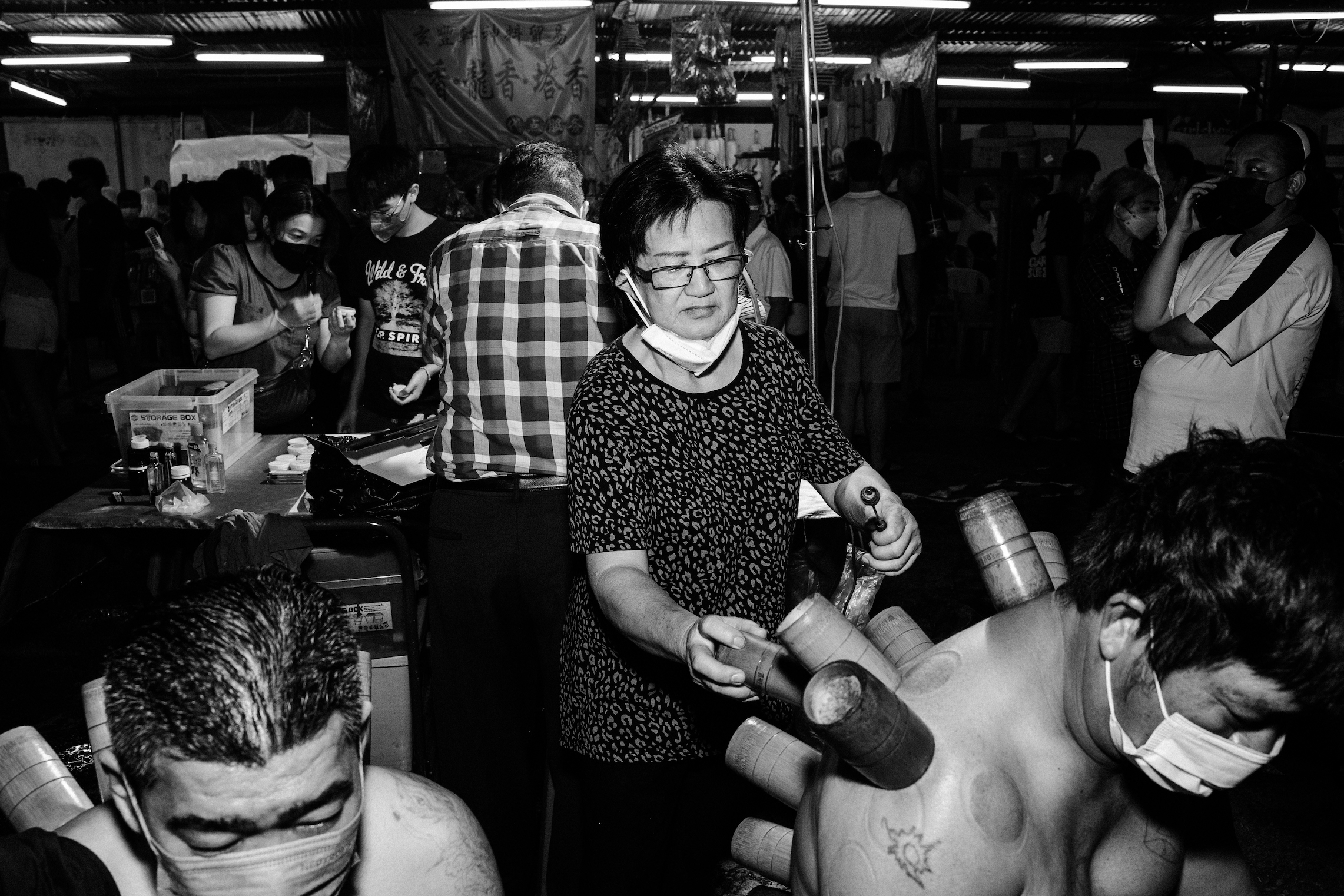 Speaking of, how did you go about finding the photographers for Plaza?
It is literally just research. We're lucky enough to be working in the region a lot. I do have a lot of creatives, meaning street artists, illustrators, graffiti writers, photographers, people working in development literally around the region from China down to Papua. So it's not too difficult to just hammer people on Instagram or email them.
If there's one region in the world that's got a lot of photographers in Southeast Asia. So it's actually more of a case of discerning who's relevant and not. It's very important to actually give an idea of Southeast Asia through the prism of people from Southeast Asia.
Obviously, there's a few expats but the lion's share of it is essentially very hyper-local people.
Are there any specific photographers that stand out to you? Why?
There's a guy called Edmond Leong in Malaysia. I think he's fantastic, he's like 19 or 20, a fantastic young photographer. He's got that energy of wanting to do work, got a whole community of photographers around. I think he's done some wonderful work.
There is a photographer in Indonesia, in Sulawesi, Aziziah [Diah]. She does some great work, just really honest, real work. It kind of touches into development. She's done a lot of the land grab stuff in Sulawesi, which you probably know about from Phnom Penh. She stands out.
Yeah, there are so many good and talented photographers. We're just trying to get a good cross-section. There's a Thai photographer called Pokchat Worasub and she's very much an artist like a super, super artist.
So, it was just trying to marry the world of super high art and maybe reportage to some degree, and try to create a platform where both can exist in the same place.
Are there any specific themes that have come up in the photographs?
The first issue is very much an overview of Southeast Asia. You know, you've got urban life – just a little bit of how people live, essentially. It's street photography from the lens of photographers who live there.
Things that will come up again, urban life, housing, etc., these things are there in the visuals for you to take out yourself. We're not putting heavy amounts of text in here. I feel that the book should exist in the world of photography, if that makes sense.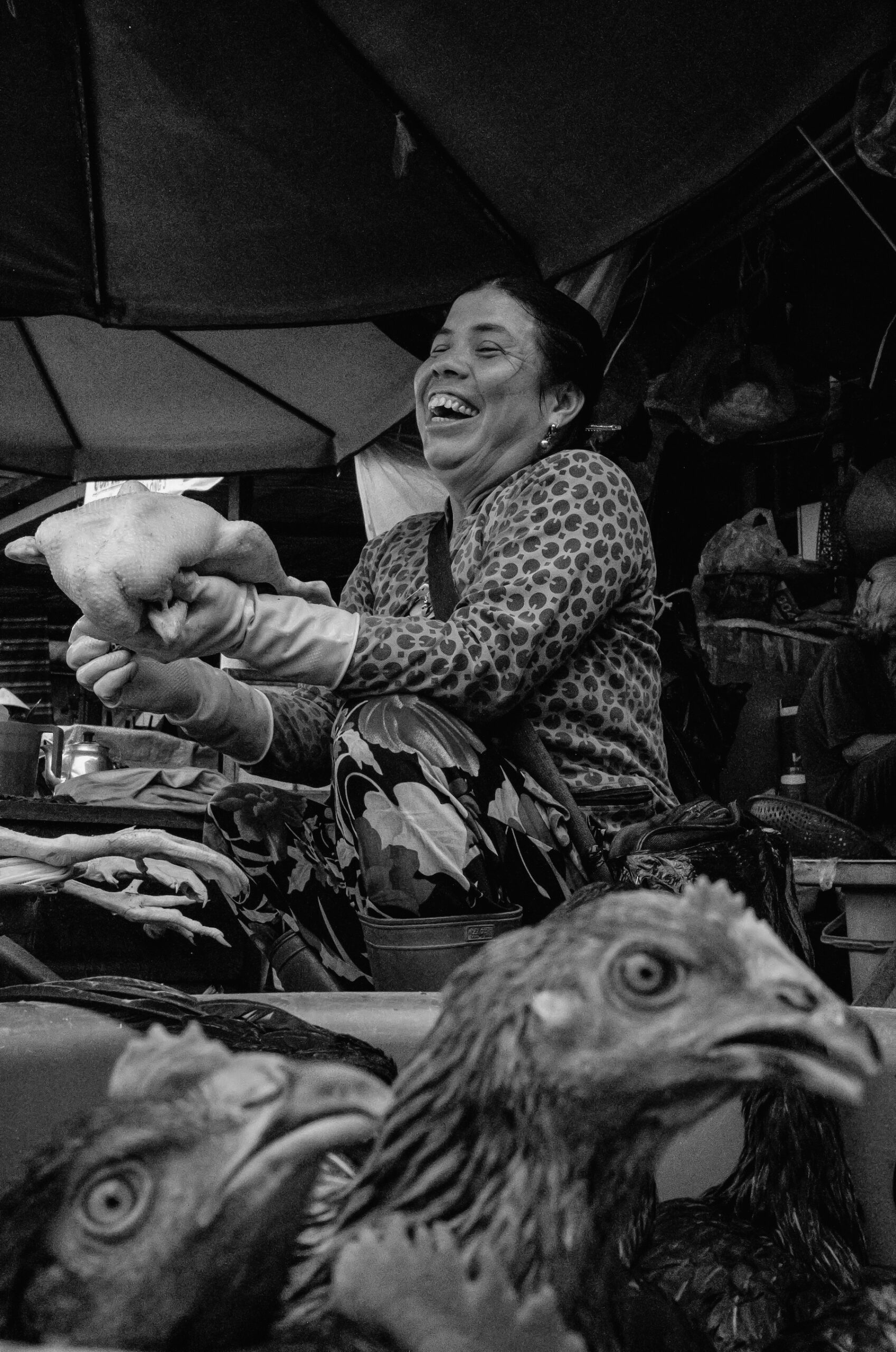 How else do you think this space has changed in the past couple of years or maybe since Covid, or even further back? Has it always been difficult to publish or is that a new thing?
I think actually it's changed a lot. There is an element of things that feel slightly more conservative these days than really they were 10, 15 years ago, but there were good, great shops that just don't really exist around the region.
You've got social media, you've got TikTok, so many dynamic ways of engaging the audience. It's not just emailing the shop and they're gonna buy some stuff. And that's super, super, super frustrating.
I think in some respects you have to hardcore engage with social media in Southeast Asia, but then it doesn't always translate to more cerebral stuff, if that makes sense. It's quite hard to translate a compelling picture. I mean, it works with the photographer, but not so much in a sales kind of way, or a marketing way, for a title.
Do you think it will change?
I think it will change. I do think because of socials and more people doing interesting stuff, it will change. But who knows when and how.
In short, I think it was easier, and it's a lot more difficult now.
Will the next issue have the same photographers, or will it be a whole new round? What about the subsequent ones after that, are they all going to be different every time?
What might happen is that a key bunch kind of stay with us, that we work with here and there. We already have some interesting people who aren't in this one lined up for the next one. You want to basically hit 70% new people or 30% of people who worked in the last one, I think just to keep it fresh. I do think what we might do is like start going for a specific theme on the next one.
The first one is just basically a good solid street photography kind of vibe. I think the next one, we might push for something more stylised. Just push the bow out even more in terms of our layout and start seeing what works for the audience and getting feedback until we hit what we think Plaza is and that's it.
---
The first issue of Plaza should be out in July, with availability by the end of the year in parts of Southeast Asia plus the U.S. and Europe, and can be purchased through the Soi Books website.