Unless urgent action is taken to address its causes, Southeast Asia, which is home to some of the countries most vulnerable to climate change, will suffer greatly as a result. Experts have predicted unsafe levels of heat and smog in crowded cities, famine caused by drought and flooding, as well as the loss of homes and livelihoods due to rising sea levels.
Efforts to halt the impending global disaster came to the fore at the Paris climate change conference (COP21) last month, which was attended by thousands of government officials, journalists and activists from across the globe, including hundreds from the region.
This historic climate gathering aimed to draft the first binding and universal agreement to reduce greenhouse gas emissions. The result was a stronger agreement than most expected, one that committed nearly 200 countries to keep the global average temperature "well below 2°C above pre-industrial levels" and to "pursue efforts to limit the temperature increase to 1.5°C. A long-term goal also states that "in the second half of this century" the world should reach a point where net greenhouse gas emissions are zero.
---
Dean Tony La Vina, Head of the Philippines' official delegation
The most outspoken Southeast Asian country at COP21 was the Philippines, and for good reason. Few countries in the world have felt the impacts of climate change as acutely as this archipelagic nation, which ranks highly on nearly every list of nations most vulnerable to the problem. This was illustrated two years ago when Typhoon Haiyan devastated parts of the country, killing almost 6,500 people.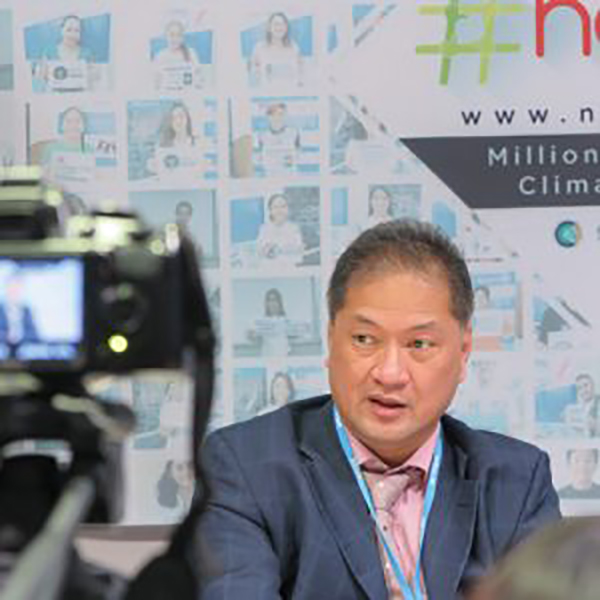 Which major climate challenges does the Philippines face?
One set of challenges is climate-related disasters, which are storm surges that kill a lot of people, like the one with Haiyan in 2013 and flash floods, which come with heavy rainfall, like what happened in 2011 [killing more than 1,000].
There are another set of challenges that are more gradual: the impacts of climate change on agriculture, water, drought and sea-level rise. All of those come slowly, but the impact can be terrible. The Philippines is already seeing the impacts, and it's going to get worse.
What does the Philippines want to see in a climate agreement?
We want an ambitious and effective agreement that will really help us overcome the challenges of climate change, in terms of preventing the worst impacts. We want an agreement that will help us adapt and prepare. We believe all parties have to reduce emissions – that means developing and developed countries, but with leadership by developed countries and the big developing countries that have the capacity to do this.
Secondly, we want support for all this – finance, capacity building and technology transfer. That is really key to getting this done and allowing developing countries to do their part in terms of mitigation and adaptation. Finally, we want an agreement for below 1.5°C, because that is the precautionary target.
A 2°C target is okay but it is kind of risky because if we reach that, the worst will come.
How are you working with Asean as a region at COP?
We communicate a lot with each other, and sympathise with each other, but Asean in the United Nations context is not a negotiating group, so it's always been informal. We have the same position, but we can never say we are the same.
I would like to see Asean together because it would be very powerful, but we're not yet there. Maybe with Asean economic integration we'll get there sooner.
Are you optimistic that the Paris outcome will help prevent the worst of climate change?
The fact that this will be a universal agreement is big. We're still at 2.7°C with all the commitments, but without all these commitments we might be at 4 or 5°C. In another five years we might improve and be more ambitious.
---
Indonesia is the largest country in Southeast Asia, and a major climate polluter globally. That was exceedingly clear last year, when fires raged across Kalimantan and Sumatra, spreading smoke haze across Indonesia and neighbouring countries. Dozens of Indonesian environmental activists such as Teguh Surya attended COP21, and they hope international pressure can push their government to combat deforestation while contributing to reducing global emissions.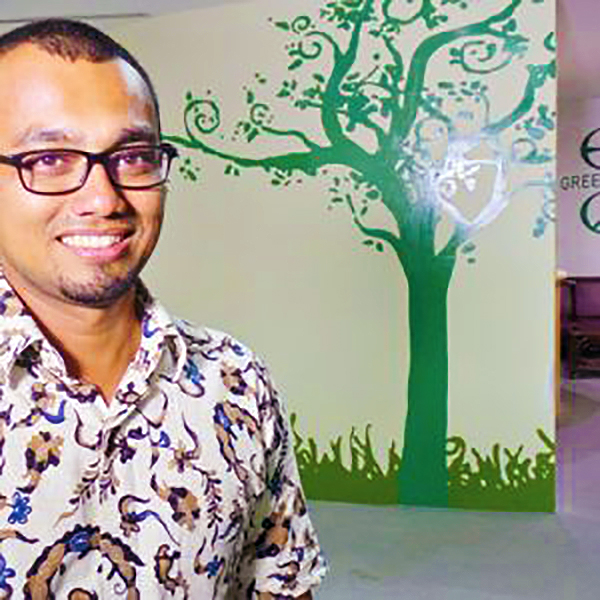 Indonesia's haze in late 2015 became a regional disaster and a big global story. Are forest protections being discussed enough at COP21?
No, and that is a big problem – forest issues are sinking. People are just focusing on fossil fuels and, yes, fossil fuels are important – they are a main source of emissions globally – but don't forget if we only reduce emissions without a contribution from forests, we cannot save our world. We need a legally binding agreement with strong content that fully phases out fossil fuels and fully protects all remaining forests.
We need to realise how important Indonesia's role in combating emissions from land-use change is. We have a huge number of forest areas, including 21 million hectares of peat. If Indonesian forests collapse, it means the global climate situation will get much, much worse.
What kind of system do you want to see emerge from an agreement to protect forests?
What we don't want is financial support from developed countries through offsets. That is not the solution. This is a false solution. Developed countries should accept their historical responsibility without carbon offsets or a carbon market. If they allow carbon offsets like what is in the draft agreement, we cannot halt a 2°C temperature increase.
Developed countries should help and give enough funds to help developing countries on two things – one is adaptation, because we are vulnerable, and secondly, mitigation in terms of forest protection. It should be free, plentiful, and with no offset agenda, no making economic profit off of our forests.
How do you feel about the role Indonesia is playing at COP21? Are they doing enough?
From our perspective, Indonesia is not too serious. Indonesia's not really talking honestly or openly about the biggest problem that they need help from the globe to solve. In my mind, President Joko Widodo should say: 'I have an objective, to be free of deforestation by 2020, and now we need your help with technology, financing, everything, to achieve this goal'.
Indonesia needs to redefine what kind of development it wants – a development of natural resources that does not necessarily mean exploitation and destruction. We have to go beyond that, because this is a new era. The sustainability era. This is not like 30 years ago.
Any agreement here needs Indonesia because we contribute a lot to global greenhouse gas emissions through our industry – mining, plantation, forests. Just in palm oil, we are producing 60% of global output. Indonesia should be aware of its role in these negotiations [and] should play a bigger role.
---
Gary William Theseira, Deputy undersecretary, Malaysian Ministry of Natural Resources and Environment
As a middle-income country heavily dependent on carbon-intensive natural resources – petroleum and palm oil – for its economy, transitioning to a green economy could in fact allow Malaysia to develop further. It also depends on its neighbours for trade, labour and more, which is why Gary William Theseira believes that Asean needs to be better at sharing information and expertise.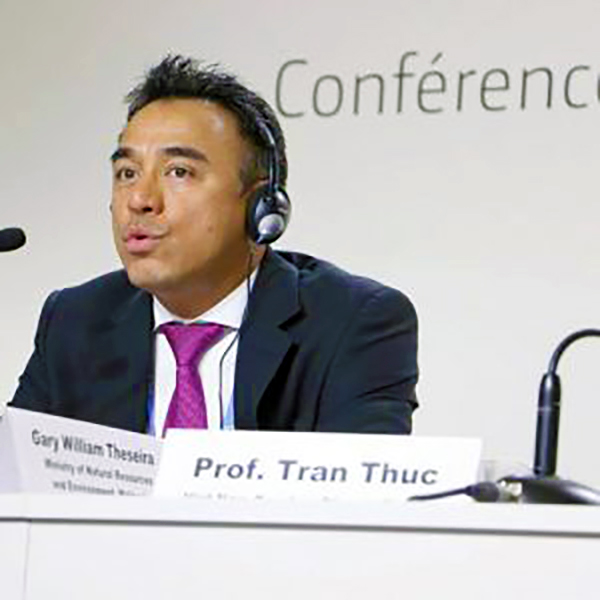 How can Asean work together to respond to climate change?
In responding to climate change, a number of initiatives have already begun. There is a lot of diversity among Asean member states. For example, not every member state has implemented feed-in tariffs [to accelerate renewable energy investments], which is a good example of where information challenges and knowhow can be shared.
Moreover, we have serious issues related to adaptation. Southeast Asia is extremely diverse – some land is dry, bordering on desert, other countries have low-lying areas, some member states are exposed to catastrophes. This is an area where joint adaptation and mitigation programmes can come in; any time you implement measures to strengthen our adaptive ability, it is important that we can integrate into that co-benefits for other nations as well.
What is the role of Asean at the climate talks?
We're excited to be in a new phase of Asean cooperation that is moving into a new era of sharing. In terms of adaptation, there is a great deal of importance to be able to share information about extreme weather events, such as sea-level rise. Also sharing of expertise, as different Asean members have focused on addressing different areas of climate change. Thailand has a great technical training programme; Singapore has put
a lot of effort into private sector activism. Finally, there is a lot of collaboration in research, between research institutes, institutions of higher learning, and monitoring.
Though Asean is not yet a negotiating body here, I believe that Asean has showed, after two years of having a joint statement on climate change, that Asean is serious. We are vulnerable to climate change, and Asean believes that the only way forward is to move to a development trajectory that does not threaten food security, the livelihoods of communities or indigenous people. That will bring Asean up to the level of developed countries without ever becoming a major historic emitter of greenhouse gases.
What expertise does Malaysia bring to Asean?
Malaysia has the most experience with finance, having put together the green technology financing scheme, which uses local banks, where the loans are guaranteed partially by the government, who also subsidise the interest to bring together the private sector in fighting climate change. It is important to have initiatives that are private sector-driven – we have the green building index, completely private sector initiatives aimed at certifying buildings through design all the way to use phase, and verifying the emissions reductions.
---
Harjeet Singh, Global lead on climate change, ActionAid
Though the region is large and fast-growing, historically it is responsible for only a tiny fraction of carbon emissions. This is true for most of the developing world, who are, in a cruel reality, also facing the largest climate impacts. ActionAid pushed for an agreement that includes strong mechanisms for affected countries to receive climate finance and to recognise equity when determining emissions cuts, both crucial issues for many Southeast Asian nations.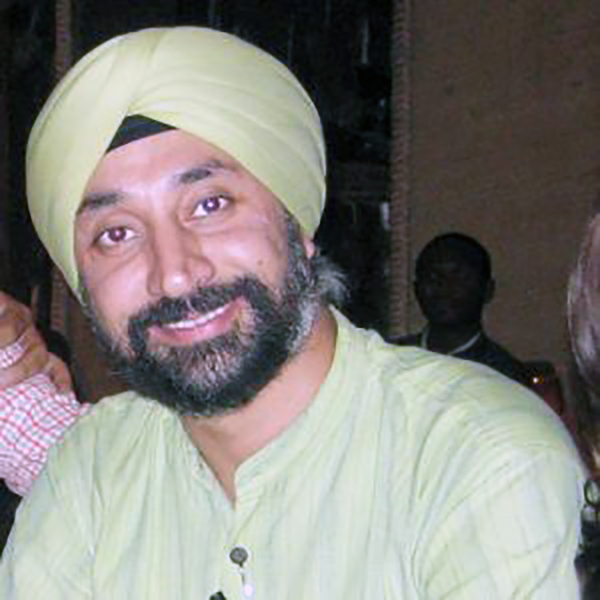 Why is COP21 so important to Southeast Asia?
Just look at the pace at which sea levels are rising in Southeast Asia – we did not anticipate that. We always thought climate change was an issue that would be 50, 100 years down the line. But, now, in just 20 years, we've already started seeing how it is impacting us so badly. Extreme weather events, one after another, are hitting us.
Asia is one of the most vulnerable regions. On one hand, you have got economies growing; at the same time, the kind of development that is happening is not planned, which means people in urban areas are going to be much more vulnerable. It is extremely important that climate change is a top priority for all our regional development work.
At the same time, the reason we are here is that some people have caused the problem and other people are suffering. The rich countries – the United States, Europe, and Japan – have been emitting greenhouse gases into the atmosphere for the past 150 years. They should be taking their fair share of action – they have to provide money, and they have to provide technology to developing countries in Asia.
What is the role of climate finance in providing for equity for developing countries in Southeast Asia
Finance is going to be key – if you don't get finance, then why are we here? If you don't get technology transfer, then what is the point of a deal? If all of us have to work on our own, then why don't we stay at home? We are very, very far off when it comes to finance. The right type of finance is public finance, especially for adaptation and loss and damage. The other challenge that we see is that countries are not talking about post-2020 finance. Post-2020 finance also needs to be scaled up.
The fact is, we're here after years of negotiations, but we've not reached that stage where developing countries have trust in developed countries in how they're going to help them. We're not expecting $100 billion when we leave Paris – we are expecting a roadmap. We need to see that commitment being honoured in the form of a roadmap.