Speedy thief. That is the translation of the Greek hybrid word 'velociraptor', the baddie lizards from the Jurassic Park franchise, the latest version of which stars actor-of-the-moment Chris Pratt. And speedy thief may well be an apt moniker for the impressively ripped 36-year-old, who plays a velociraptor expert in Jurassic World, the dino romp that has taken Southeast Asia by storm since opening last month. However, Pratt says that his rapid ascent to leading-man megastardom has come as something of a surprise.
"I had an idea of what my niche was as an actor and I didn't think it was right for me. I was the big comedy guy, the fat friend, the sidekick, and I was working. I didn't want to fix it if it wasn't broken. But it didn't seem right. Then Zero Dark Thirty came out and I suddenly saw myself as this believable badass."
Indeed, before appearing as a military type in acclaimed director Kathryn Bigelow's film about the hunt for Osama bin Laden, Pratt had been a dependable supporting actor with TV roles in teen dramas Everwood and The O.C., before
a higher-profile role as loveable lummox Andy Dwyer in comedy Parks and Recreation.
He had tried before for the big time. In 2009, Pratt went for roles as Captain James T. Kirk in the Star Trek reboot, and as Jake Sully, the lead character in James Cameron's Avatar, both without success. However, while in training for Zero Dark Thirty, a well-timed Instagram selfie of a six-pack-sporting Pratt seemed to be more than enough to make him a "believable badass".
"I'd lost 70 pounds (32kg) and my older brother Cully persuaded me to do it. It was douchey and embarrassing but without it, who knows…"
In fact, he does know. Without that selfie, he almost definitely would not have landed the lead role in Marvel superhero blockbuster Guardians of the Galaxy.
"I remember testing a couple of times. It was a process that dragged out for several weeks. And then I get a call asking me to come back to [head of Marvel] Kevin Feige's office. I'm all the way out in Manhattan Beach, so that's, like, a 45-minute drive. If they were bringing me in to tell me I didn't get it, I would've been like: 'Fuck you!'"
Instead, they held up the selfie and told him that he had put on weight since. Effectively, he was deemed too fat to play Star Lord, the lead role in Guardians of the Galaxy. The studio executives asked him how long it would take to return to his formerly muscular frame.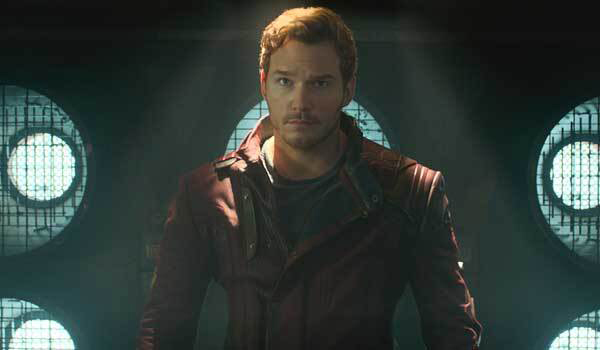 Usually I'm the one who's getting the laughs, but she'll bust me out constantly. It's a little bit of a competition we have.
"They gave me five-and-a-half months. I did what I had to do."
Unsurprisingly, those five months involved a lot of hard physical training, cardio and weights, and a work ethic that impressed his personal trainer, Duffy Gaver.
"Chris' athleticism is amazing, he is incredibly disciplined and his work ethic is phenomenal," Gaver told Men's Health. "He isn't the client you have to push. He's the type of client you have to pull down. If you were to walk into the gym when he was training, you'd have thought for sure you've got a guy getting ready for the NFL Scouting Combine."
And it seems that the hard physical training will be a part of this actor's life for a few more years at least. Pratt, it transpires, has a masterplan.
"I have a two-year-old son at home. I'd like to be able to retire and spend time with my family. [There's] the sad reality of realising that trying to look as good as I possibly can for the next few years is the best way for me to achieve the type of success I need to live my dream: getting out of Hollywood, taking my son and wife and living in the country somewhere."
Pratt insists he is aware of the pitfalls of stardom and is wary of becoming the stereotypical LA actor: "So many Hollywood people turn into assholes. The system is kind of designed to make you self-involved." And woe betide Pratt should that fate ever befall him, for he reveals that his brother has threatened to "fart on me" if he becomes too 'Hollywood'.
Pratt never speaks more warmly than when talking about his family. There is a subtle change in tone, a relaxed airiness that envelops him when discussing, for example, life at home with his wife, the comedy actress Anna Faris, star of the Scary Movie franchise.
"We laugh a lot. She, on a daily basis, will say something that no one else will ever think to say. Usually I'm the one who's getting the laughs, but she'll bust me out constantly. It's a little bit of a competition we have."
Then there are the cockroaches.
"We're both fascinated by natural history. We have a lot of fossils, dead bugs and preserved animal taxidermy. We're going to be like hoarders, buried under all this natural history. And we have lots of 'roaches in our house. They're like pieces of art, and we have them hung all over the place."
Outside of home, his latest film is breaking records. Jurassic World took the top spot for the US' biggest-ever domestic opening weekend, bringing in $208.8m at the box office – pipping 2012's The Avengers by just more than $1m. The reptilian tale also holds the title for the biggest international opening weekend, scaring off Harry Potter and the Deathly Hallows Part Two.
Pratt is more than a little enthusiastic about beating the likes of Bradley Cooper and Joseph Gordon-Levitt to the Jurassic World role as Owen Grady, the "velociraptor whisperer" as Pratt puts it.
"Jurassic Park is one of those films that feels like a milestone. Like it's marked your journey into manhood. It's one of the most influential movies in my life. I was a huge fan," he says. "Now I don't just feel like a fan of the franchise. I feel like a peer of the artistic creators, which is really strange and surreal to think of.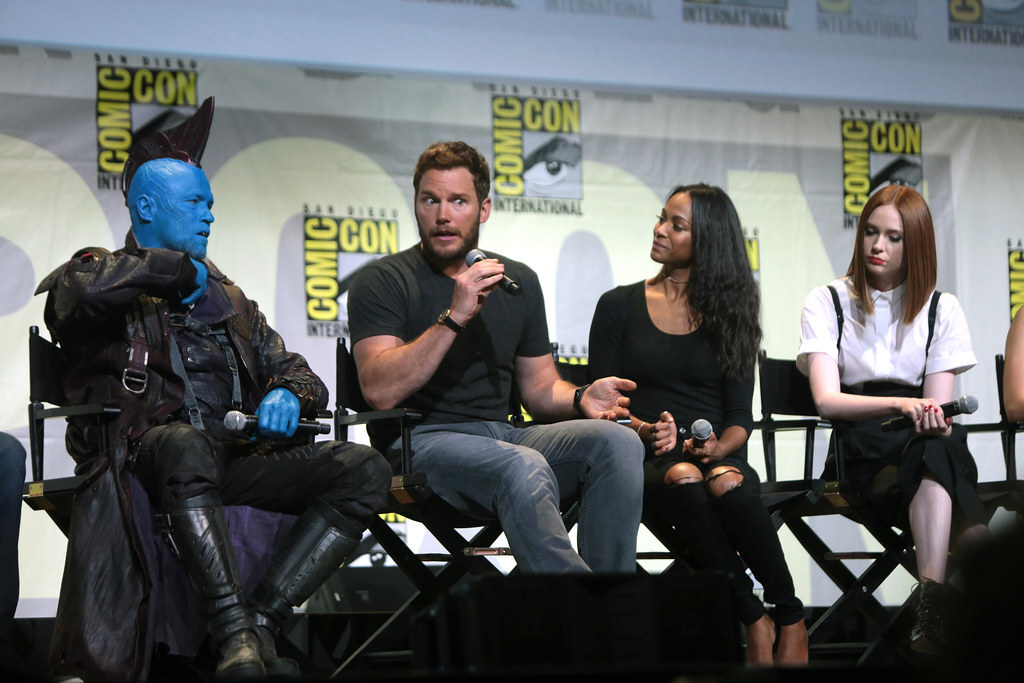 "I mean, I got the call that Colin [Trevorrow, director] wanted to sit down with me and we just started getting real giddy about the idea. Really excited. And the longer we talked and the longer we sat there, I thought: 'Holy shit, I actually think I could get this. They want you to do this movie.'"
However enamoured Pratt is with Jurassic Park, he is not so pumped about the two sequels, particularly 2001's imaginatively titled Jurassic Park III. "The last one wasn't great. It was rushed, contrived a little bit. Kinda like: 'We need to get Sam Neill back to the island. How? I dunno, just get him back to the island.'"
According to Pratt, his Jurassic World character borrows elements of two of the franchise's most memorable characters – Sam Neill's Alan Grant and Jeff Goldblum's Ian Malcolm. "He's got a little bit of the Goldblum cynicism but also the Sam Neill excitement at the wonder of it all, so it's a combination," he says.
Looking to the future, Pratt has been tipped to play the part of Kit in a big-screen reboot of trash-TV guilty pleasure Knight Rider, a rumour he says is untrue, although he "loved that show as a kid". An even bigger role may also be on the horizon if pundits are to be believed. He has been linked to the name Indiana Jones, of which he says: "I wish!"
More likely, though, is a Guardians sequel, particularly as the first one made a "shitload of money".
Even Pratt seems genuinely amazed that this is what he does now; that his name on a movie is virtually becoming a licence to print money. It is perhaps even more surreal for the old friends who still refer to him as 'Monkeyboy'.
"I was obsessed with monkeys. It became my nickname in high school," explains Pratt as our allotted interview time draws to a close. "Every Monday I would do a comic strip of monkeys. That's how it started, and then every time I saw a stuffed monkey, I would buy it. Some of my closest friends still call me that. They say: 'Monkeyboy done alright.'"