On a sultry Thursday afternoon in Phnom Penh, popstar Laura Mam is standing backstage at Cambodia's annual science and engineering festival, speaking humbly about her rise to fame.
"I got very lucky. I was on YouTube in 2008 just when it hit Cambodia, and I was one of the first to put out any music videos, and original music in Khmer," says the Cambodian-American singer, who warmed up for Demi Lovato and Jessie J – two of the world's most popular songstresses – when they played to packed-out crowds in the Cambodian capital last year.
There is another reason for her prominence. Drive around the capital and, sooner or later, you will find a billboard advertising Smart Axiata – one of the Kingdom's largest telecommunications companies. As the firm's appointed brand ambassador, Mam appears in its adverts and represents the company at events, such as the Smart-sponsored festival.
Dressed in a green Smart polo shirt and possessing an unbudgeable positive demeanour, it is not difficult to see why the company chose her. She is young but not immature; talented yet humble; glamorous yet approachable. "Smart is a great brand, because they're willing to push stuff forward. They're targeting the youth, and the forward-thinking people. This is a country of forward-thinking youths," Mam says.
Across the world today, the sight of a celebrity endorsing a brand – whether brandishing the latest gadget or being dressed in the newest garb – is now commonplace. Around a quarter of all advertisements in the US feature celebrities, according to a 2012 study titled When Celebrities Count, while as many as 50% in India use stars.
Despite their prevalence, there are differing opinions as to the success of such endorsements. Some commentators theorise that because celebrities are today's role models, consumers aspire to become like them by purchasing brands they are associated with. Others suggest that we are more likely to remember a brand if it is associated with a celebrity we enjoy.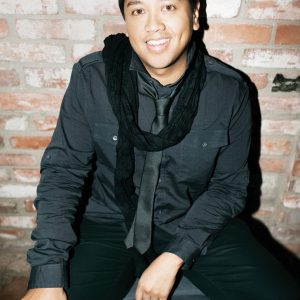 For Philippines-born Rembrandt Flores, co-founder of Entertainment Fusion Group, an entertainment marketing and PR agency based in Los Angeles, celebrities grab the attention of consumers. "When looking at a billboard or a TV commercial, people pay more attention to it if there is someone they recognise. Subliminally or not, they care more without even knowing it," he says.
According to Flores, who has worked with the likes of Maxim magazine, video-game developer Ubisoft, games and entertainment media company IGN, Playboy and Electronic Arts, one of the most important decisions when choosing an endorser is brand ethos. "Deep down, the ambassador needs to be able to represent the company in the best light," he says.
Thomas Hundt, Smart Axiata's chief executive officer, wholeheartedly agrees. "A brand ambassador should be someone who fits in with your brand and aspirations," he says. "It was not an easy decision for us, but we decided Laura Mam fits with us. Why? Our slogan is 'live life, be smart' and we believe Laura represents that idea."
Despite the glamour, however, Flores says that choosing a celebrity who fits a brand is "not an enviable task" and such hires have the potential to "make or break the company".
When brand ambassadors go bad
Major names, such as Nike, know all too well the dangers of misbehaving celebrities. When Filipino superstar and boxing champion 'Manny' Pacquiao commented that homosexuals were "worse than animals" in February, he was swiftly dropped by the sportswear brand. Previously, it fired cycling champion Lane Armstrong after his doping scandal, but continued with golfing pro Tiger Woods after accounts of his infidelity hit headlines.
One essential consideration for businesses is whether to employ a local celebrity or an international name. Local can be "more effective at times," according to Flores, as long as they're endorsing local brands.
It's a viewpoint that others identify with. "The pros of employing micro influencers [are] that you can employ many of them in various markets and they are connected and have real influence on their followers," wrote Clara Chen, founder and CEO of the Singaporean marketing startup Influr, in an article for the Singapore Business Review. "These people really know what's going on and have their ear to the ground."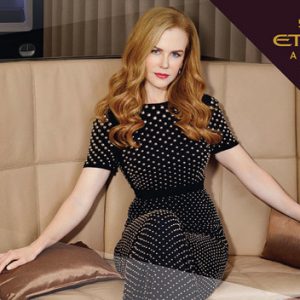 The power of home-grown influencers was demonstrated in March 2013, when famous Singaporean actor and comedian Hossan Leong was hired by the city-state's largest telecoms firm, SingTel, to build awareness for its newly expanded 4G network. He took over its Twitter page for just one day.
Hossan created personalised videos for Singapore's bloggers – who are very much trend-setters – and started interacting with Twitter users. Within eight hours of the #Need4GSpeed campaign being launched, more than 1,400 users had reportedly used the hashtag, there were more than 500 @SingTel mentions, and more than 500,000 tweet impressions. Daily brand mentions on Twitter increased 17 times compared to the previous day, and traffic to its website increased by 39%. "The endorsement of a micro influencer also comes across as more genuine," Chen added.
Authenticity is also arguably one of the most important factors in what defines a good celebrity endorser. As Flores says: "It has to make sense."
"I always go back to the same people," Flores explains. "Jennifer Aniston and Smart Water; Diddy and Ciroc; Jessica Alba and [her eco-friendly company] Honest… They are the ones that absolutely make sense for the brands. Jen is [physically] active, so that a water brand works for her. Diddy is always entertaining, so a vodka product seems organic. Jessica created Honest, so no-one else could rep it the way she could."
Yet the effectiveness of endorsements can be affected by a variety of considerations. A 2013 study by marketing professors at the National University of Singapore (NUS) business school warned that "celebrities are useful to a brand only if they are essential and meaningful in the advertisement – when they are vital to the storyline and to the product or brand's ideals."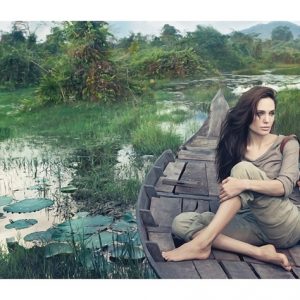 Celebrities also often represent multiple brands. But, as a report in the Journal of Public Relations and Advertising in 2013 pointed out, that can lead to consumers becoming "confused" and unable to recall the different brands the celebrity represents. "Viewers may feel bored seeing the same presenter for many brand advertisements every day," it added.
Furthermore, celebrities who endorse multiple brands are often those who demand more money, the report argued, meaning that not only does a company risk being confused with its competitors, it might also be spending more money in the process.
Back at the festival, Laura Mam only has two minutes before she needs to go on stage, but smiles unperturbed as she answers my last few questions. "For me, it's been a great experience; Smart has pushed me to new audiences," she says, before being asked if there are any difficulties in being a brand ambassador.
"Of course. People don't expect celebrities to go to grocery shops in Cambodia," she says. But nevertheless, she and Smart are a good fit: "My message is always quite positive anyways…What we're lacking is positive messages for the youth, so because I focus on that, I don't run into too much trouble."