Controlling 1.4 billion people isn't easy. But China is determined to give it a shot. In an attempt to build "trust" among its population, the superpower has constructed a Social Credit System that will open doors for the state's model citizens – and weed out society's undesirables, making their everyday life increasingly difficult to navigate.
A person's score is created based on their criminal and credit history, their shopping habits, profession and if they post negative articles or opinions about the government on social media or are connected to people that do, among other things. At times, a person's citizen rating can plummet without forewarning or clarity on what, exactly, has been done. The repercussions for being deemed a "trust breaker", however, are clear.
Public resources such as share-bikes and phone charging stations stop responding to the 18-digit national identification code of those with bad scores. Some are barred from travelling even domestically, halted at airport terminals. Others are rejected when attempting to rent cars, borrow money or land new jobs.
A cartoon advert by Credit China shows a man being rejected by his dinner date after she sees a billboard declaring that he's a blacklisted citizen.
If the consequences of having a bad score are not incentive enough to fall in line with the government's demands, public shame might be. Some provinces have begun replacing citizens' dial tones with recorded messages stating their shortcomings and encouraging callers to chastise them for their failures to society. A government site, Credit China, is host to a blacklist and a 'redlist'. Model citizens on the redlist are lauded, while the names, photos, state ID numbers and sometimes even home addresses of those who have failed to live up to the government's standards are broadcast on the public site. A cartoon advert by Credit China shows a man being rejected by his dinner date after she sees a billboard declaring that he's a blacklisted citizen.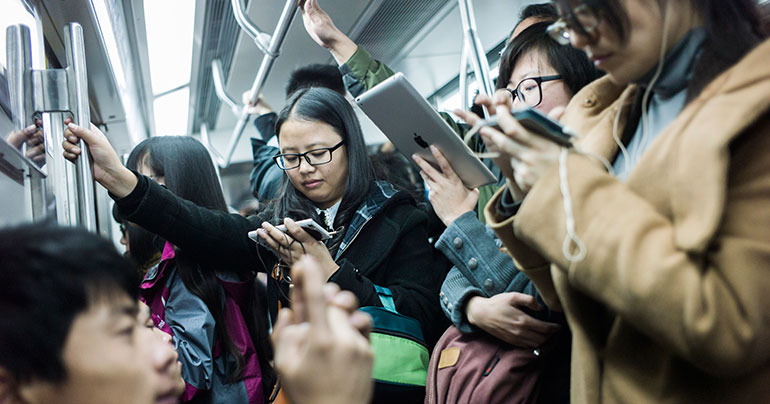 In 2014, the Chinese government announced plans to reform the country economically and socially. The proposals encompassed everything from honest bookkeeping by companies to not littering. Private companies were recruited to develop technology that would guide the system, and local governments began testing incentive and punishment programmes. As blacklists have been drawn up and punishments dealt, however, even experts on the topic remain unclear on exactly how these scores are calculated.
In the past two years, multiple banks, insurers and private companies have signed agreements with the government's State Information Centre to share customers' data, according to Shazeda Ahmed, an author of Central Planning, Local Experiments, a report released in December by the German think tank Mercator Institute for China Studies (Merics).
"From the limited media coverage on these agreements, it's hard to tell which data are actually being shared, how they are weighted, and finally if and how they might directly affect one's state-issued social credit evaluation," she told Southeast Asia Globe.
While the system is currently in pilot mode, the government plans to roll it out mandatorily nationwide in 2020. Experts say the reach of the programme is unprecedented – it could ban a failed businessman from leading a company again for a set number of years, expedite medical access to "model citizens" or strip someone's child of access to private education for having a bad score. Online behaviour and network could impact one's economic access including loans and leasing opportunities, as a bad score from one aspect of life has implications across all fields. Artificial intelligence would likely help to link "trust-breaking" activities in public to the perpetrator and their assigned national ID through facial recognition.
It's only a matter of time before this technology is marketed or provided to friendly regimes in Southeast Asia
The system "would grant the Chinese government massive powers over all natural and legal persons by ensuring that the costs of non-compliance with whatever policy it wishes to enforce are too high to bear", said the Merics report. "If considered successful, China's 'Social Credit System' may eventually even become a model for other countries in the future."
Indeed, the possible spread of this apparently dystopian reality is evoking fear in Southeast Asia experts and human rights workers alike.
"I admit that when I read about this technology, I thought that it's only a matter of time before it's marketed or provided to friendly regimes in Southeast Asia," said Zachary Abuza, a political science professor at National War College in the US and a leading specialist in Southeast Asian security issues. "Myanmar, Vietnam and Thailand are at the top of my list; in short, the countries that equate regime survival with national survival."
Josef Benedict, a civic space research officer at international civil society alliance Civicus, said that he also has concerns about Myanmar, Vietnam and Thailand in particular.
"We can expect other states to follow how China's plan unfolds closely and replicate it if it proves to be an effective technology of repression"

Josef Benedict, Civicus
"We have seen in recent times that where China leads, other states in the region follow, so we can expect other states to follow how China's plan unfolds closely and replicate it if it proves to be an effective technology of repression," he said. "Democratic governments and partners active in the region must monitor and speak out against the use of such technologies before they proliferate and become part of our everyday reality."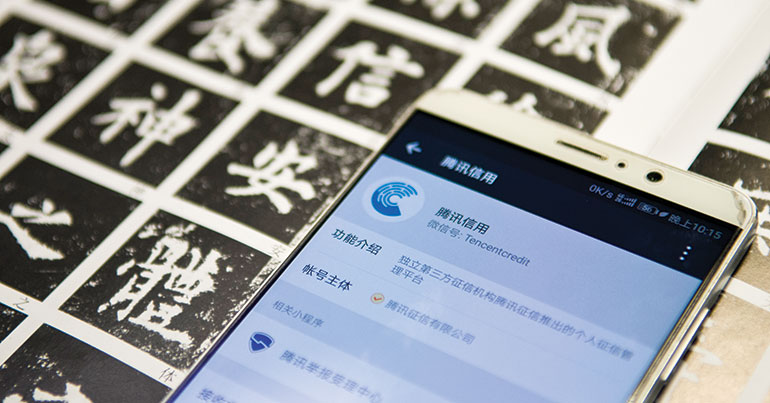 The list of offences leading to being blacklisted or punished continues to grow in China but, as it stands, no credit rehabilitation system exists. The programme is a daunting threat to Southeast Asian liberties if China's history as a model of repressive governance to the region's strongmen persists.
According to Benedict, "many Southeast Asian countries, including Vietnam, Thailand and Myanmar, have tightened their internet laws in recent years or have used repressive legislation to silence freedom of expression online" after witnessing China's tight internet regulations.
The enforcement of a lèse-majesté law in Thailand, which carries a prison term of up to 15 years for insulting the monarchy, has had a sweeping effect on freedom of speech and movement in the country. Additionally, "cyber scout" networks set up by those sympathetic to Thailand's ruling military junta have been used to monitor online activists and report their behaviour back to the government, significantly curbing free and critical expression.
Likewise, in Myanmar, under the leadership of the once-lauded Aung San Suu Kyi, criticism of the government and the country's armed forces has led to a slew of arrests and defamation suits. Journalists have also recently come under fire, with two Reuters reporters arrested in December for allegedly violating the country's Official Secrets Act.
Vietnam has long been equipped to carry out surveillance that is on par with what is possible in China
In Vietnam, the severity of the state's surveillance of its population was recently demonstrated by the case of Pham Doan Trang, a prominent thorn in the government's side. The former journalist was followed, interrogated and chased into hiding in her own country in February after writing Politics for the Masses, a political book discussing topics of democracy that was subsequently banned. Around the middle of last month, her secret phone numbers and messaging accounts ceased working, according to a source previously in regular contact with her.
"The [Vietnamese] state controls so many integral aspects of daily life that people remain constantly monitored, both on the streets and online," said James Gomez, Amnesty International's regional director for Southeast Asia. "There is a heavy presence of police patrols everywhere and beatings or other forms of abuse by police are common, in particular for activists who 'step out of line'.
"From a technological point of view, Vietnam has long been equipped to carry out surveillance that is on par with what is possible in China," he added.
But societal pushback could prove problematic to adopting the system in countries such as Thailand, which has remained a largely open society even in the face of lèse-majesté crackdowns, according to Pavin Chachavalpongpun, a Thai associate professor at Kyoto University in exile from Thailand after having his passport revoked for voicing his opinions on failed democratic processes in the country. He added that, while a citizen scoring system could be put in place in the country, any attempt to "clamp down" would prove difficult.
Simon Kemp, a consultant with a focus on Asia for global digital agency We Are Social, agreed. "I think the secret to making a citizen scoring initiative work would be… rewards for people with particularly high scores, rather than punishments for low scores," he said.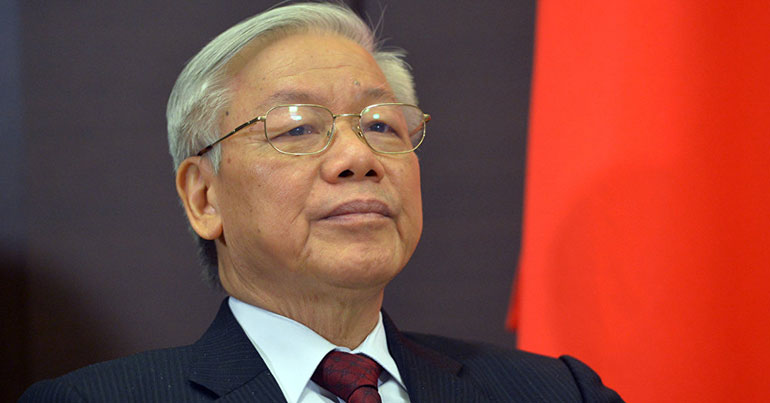 Considering the huge impact that a small drop in score could have on one's wellbeing, rehabilitation to help people improve their score would also be an important government provision, he said.
Without considerable improvement to developing Southeast Asian countries' technical capacity and knowhow, however, their ability to drum up a complex system imitating China's remains unlikely, according to numerous sources. While China's population relies almost exclusively on Chinese-owned apps such as WeChat, Weibo and Alibaba which, to varying degrees, have to play ball with the government, Southeast Asian countries lack such locally controlled platforms.
Experts say that this gap in technology, and government control of it, would be imperative to resolve if they were to develop domestic social credit scoring programmes.
"China has financial and technical capabilities that the Thai junta just does not have," said Eva Blum- Dumontet, a research officer at UK-based technology and rights organisation Privacy International. "Chinese companies have been able to provide Chinese internet users with well-functioning and appealing services and platforms. Thailand is still far from being able to build 'a Thai internet' that would be appealing enough to turn Thai internet users away from platforms designed by Western companies."
"I don't know of any country in Southeast Asia that really has the indigenous capacity to make it happen," Abuza of National War College said. "It's not just the IT, though that is a large part of it. You need a country where there is already some sort of social buy or pieces already in place such as national IDs or health insurance programmes."
Unlike Thailand and Myanmar, he added, Vietnam "could do something similar indigenously. Clearly they have the IT capacity."
"For those who are interested but don't have the capabilities, we have to think about what countries China might be willing or able to transfer the hard[ware] and software [to], either as aid or commercially," Abuza added. China would potentially sell its system to Vietnam, he said, but Myanmar and Thailand could even be gifted it due to friendly relations with the world power.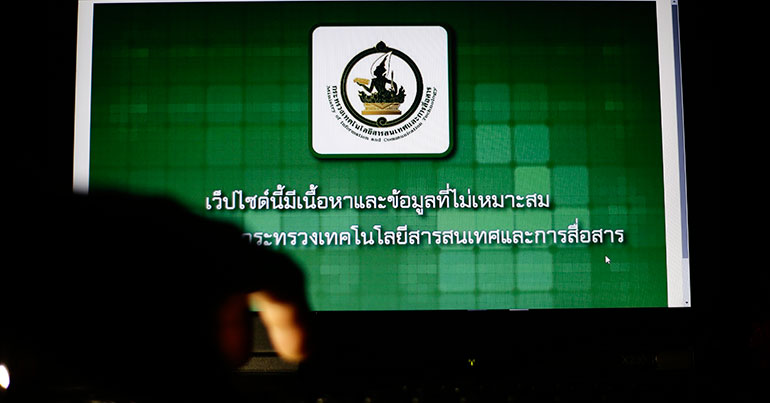 Indeed, while China is currently focused on ensuring the programme's domestic success, Ahmed said there are signs its technology could be slowly spreading across state lines under the radar. The Chinese e-commerce and AI conglomerate Alibaba is expanding through the region and offering small and medium-sized enterprises training on becoming vendors for the company's online shopping website Taobao.
"[This] could potentially be used to feed data on Southeast Asians' purchasing habits into credit rating systems one day," she said. "These are the kinds of developments I'm keeping an eye on – how data collected for seemingly innocuous purposes like e-commerce might later be repackaged for offering different services that citizens find more concerning down the line."
If the scoring system were to be replicated, she added, any "major differences would be cultural", meaning the blacklisting of people such as Vietnam's Pham Doan Trang would be tailored to the state's legal and social norms.
"China has consistently been an important purveyor of horrible, human rights-abusing ideas to Southeast Asian authoritarians, and this Big Brother social media scoring plan is yet another example"

Phil Robertson, Hum Rights Watch
With China's system continuing to be ironed out and the spread of technology looming, human rights experts say there is no time to waste in rebuking the social credit scoring system before it becomes a regional reality.
"China has consistently been an important purveyor of horrible, human rights-abusing ideas to Southeast Asian authoritarians, and this Big Brother social media scoring plan is yet another example," said Phil Robertson, Human Rights Watch's deputy Asia director. "I expect that there will be a number of years before we see the spread of the Chinese system into the region, but this is something that free speech advocates should be researching now, and developing strategies to stop it, or at least reduce its spread."