Hundreds of cheese tea stores are pulling in crowds in China, and now the creamy craze has begun to churn out profits in Malaysia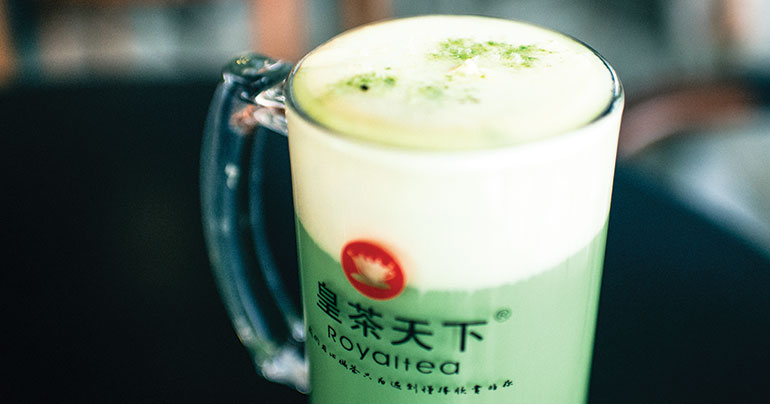 To be honest, it's hard to imagine how we reached this point. What deranged mind, measuring his days with cup after cup of bitter black tea, stared at the condensation cooling on his cup and thought: wouldn't this tea taste better clogged beneath a frothy layer of thick, white cheese?
But here we are. Over the past year, this baffling blend of crisp tea and rich, whipped cheese has spread across Malaysia like the smell of off milk on a hot day. Once confined to the trendier corners of China and Japan, cheese tea outlets such as Regiustea, Chizu Drink and Royaltea have seen hours-long lines of pre-caffeinated youths crawling around whole city blocks, desperate for a tangy taste of Southeast Asia's latest – and perhaps strangest – tea trend.
Chris Lim, executive director of Royaltea owner Nobletea, told Southeast Asia Globe that cheese tea had been a massive hit with a rising generation of Malaysian tea fiends.
"In Malaysia we have managed to open up 13 stores," he said. "So I would say it's very popular here."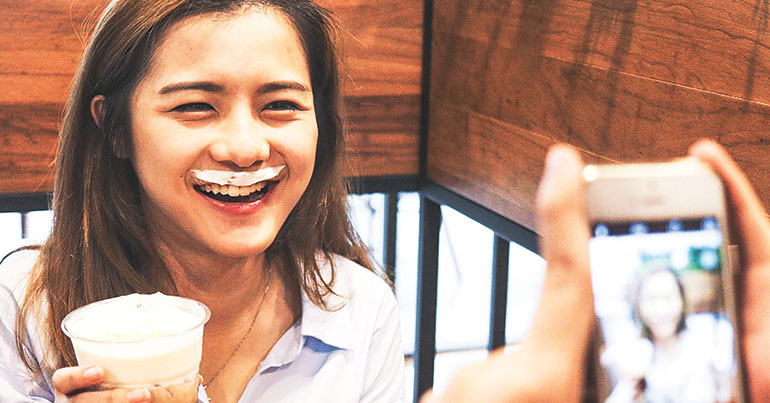 Having launched its first store in the dying days of 2016, Royaltea has the dubious distinction of being the first Malaysian branch of the cheese tea specialists that now number in the hundreds in their Chinese homeland.
"Our cheese is from New Zealand, and our tea is from Taiwan," he said. "This is something new in this country.
When you introduce this, people would like to try it. 'What is this? What does it taste like?' From the restaurants, I can say that they like the cheese very much."
Perhaps most importantly, cheese tea in all its variations comes ready-made for social media. Row after row of Instagram snaps show Malaysians of all stripes sporting a soft white moustache of whipped cheese fresh from the cup. According to Lim, this curious concoction of cream cheese and unsweetened tea is here to stay.
"Yes, of course [it's a growing trend]," he said. "More and more brands are bringing cheese tea to Malaysia."
This article was published in the March edition of Southeast Asia Globe magazine. For full access, subscribe here.
Related reading: