The Thai–Myanmar Friendship Bridge in Mae Sot is closed, and four Thai border guards dutifully patrol the riverside promenade lined with razor wire. There's nothing happening at this spot on the Moei river separating the two countries – even two stray dogs looking at the water from the shade of the deserted Rim Moei Market appear bored.
However, just a few miles north, away from the asphalt, a man with a broad hat boats over illegally from the banks of Myanmar to Thailand, while three other people sit in the water searching for snails. "Come on over," yells the half-joking boatsman in Burmese.
Some 100 miles of the 2,000km-border between Thailand and Myanmar are demarcated by the Moei and Salween rivers – an impossibility to patrol even when the water is high. It's this porous border that enabled the Karen National Union (KNU) to smuggle a 4G+ SIM card purchased in Thailand across the river to a Karen village inside Myanmar where a young woman named Jasmin is hiding.
Now living in basic conditions in the borderlands, just a few weeks ago she had escaped her home in the metropolis of Yangon by taxi.
"There were many military security gates and checkpoints along the way to the Karen State," Jasmin wrote to a Globe reporter via Signal this week, tapping into Thailand's cell towers across the river.
Before the coup, Jasmin worked advocating for the rights of Myanmar's ethnic Karen people, but after being active in the anti-coup Civil Disobedience Movement (CDM), she needed protection herself.
"We heard that the Tatmadaw were showing pictures of our friends around and searching [for us]," she wrote, describing the moment she decided to flee.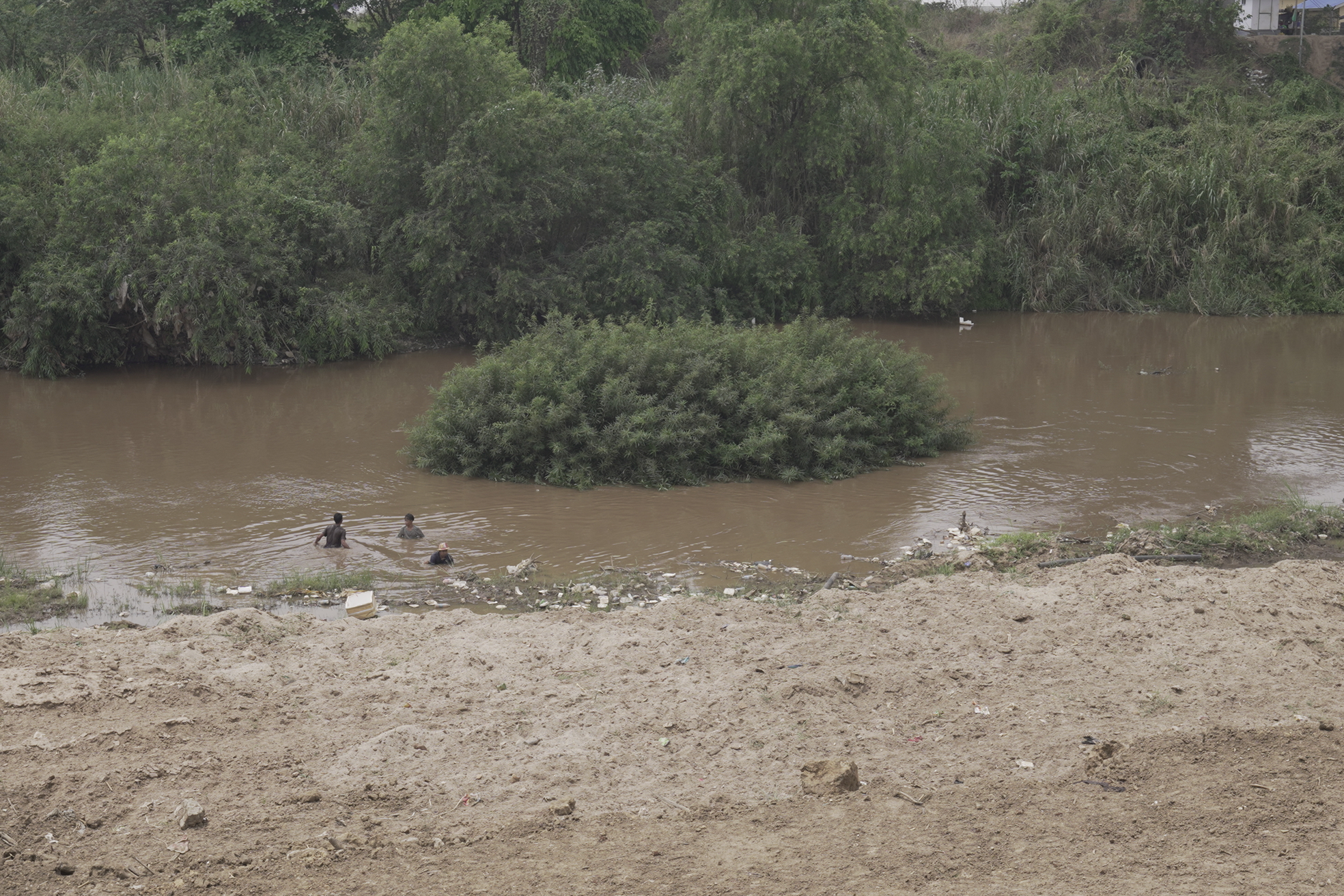 In the east of Myanmar, on the Thai border, the KNU operates an armed, parallel state, with a long history dating back to the 1988 student uprising of offering refuge to those fleeing military violence. This time is no different, with a KNU spokesperson estimating to the Globe on March 31 that the organisation is caring for some 2,000 people, many of whom have been involved in the CDM movement, on the run from the Tatmadaw's increasingly bloody crackdown on protests.
Coordinating part of their work from Mae Sot in Thailand, Karen civil societies in the Thai border town and beyond are scrambling to find aid for these Internally Displaced Persons (IDP), all while their own Karen population defends against Covid-19 outbreaks and attacks from Tatmadaw fighter jets. Until now, the Karen government has been able to give them food, supplies and safety – all while taking measures to protect the state's existing Karen population from Covid-19.
Jasmin herself was quarantined two weeks in a school after entering KNU territory.
"They make the [Covid-19] swab test [to test] whether positive or negative. If positive you need to stay more days again," Jasmin wrote.
Free from Covid, she was then placed in a village on the border with Thailand. She was given a SIM card and can access the internet.
For now, she and the other displaced people are staying put.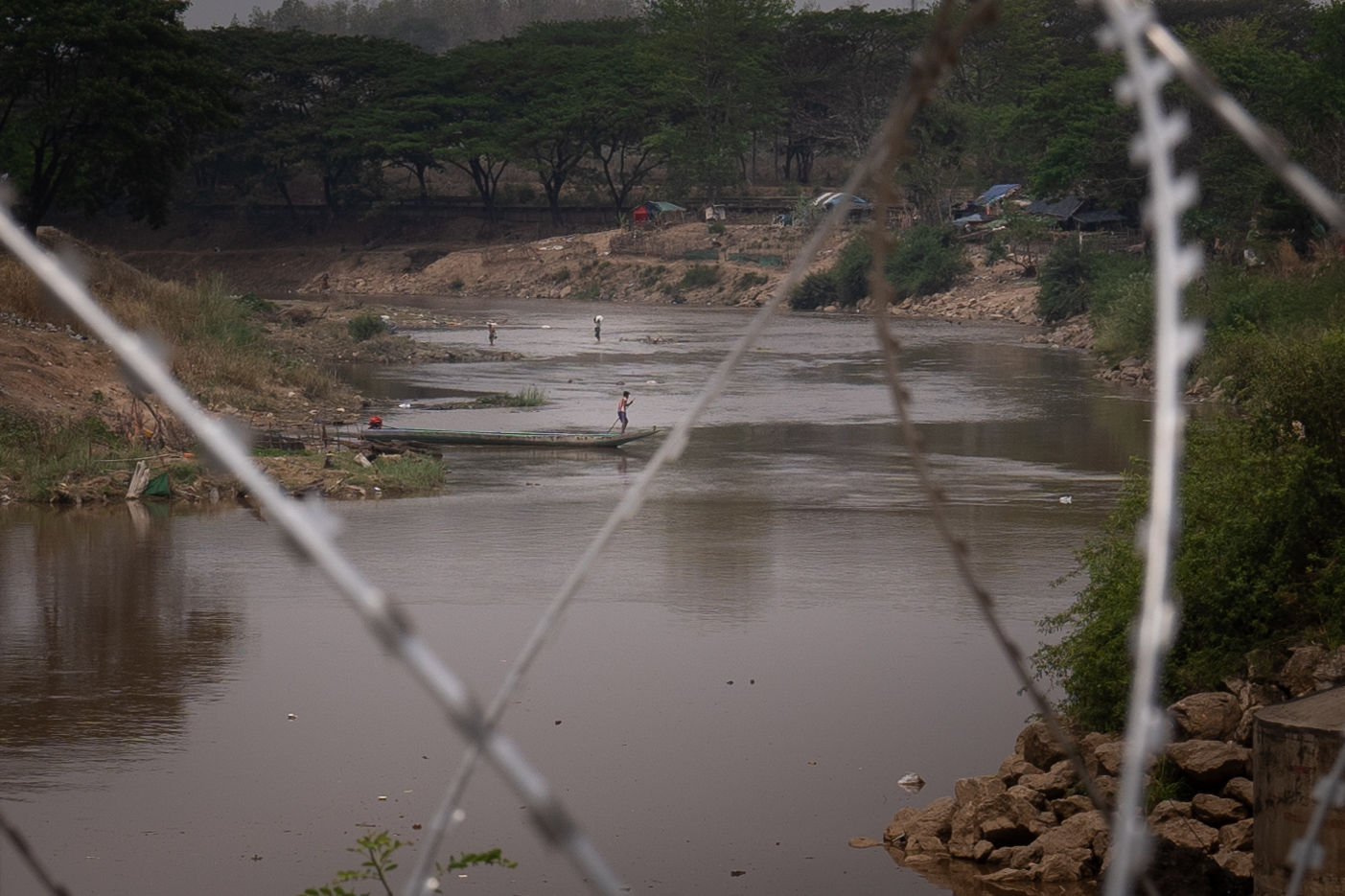 ---
Saw Lay Ka Paw is a Myanmar national of Karen ethnicity who works for the Karen Peace Support Network. In his early thirties and with short, cropped black hair, Saw Lay Ka Paw met with the Globe earlier this week outside a bread shop along one of Mae Sot's main streets.
He believes the displaced people don't yet feel a need to leave Myanmar.
"I think first they trust KNU that's why they go to the KNU area and they feel safe," he said. "This might be one reason that they don't cross [the river into Thailand]."
The Karen Peace Support Network is just one of several small civil society organisations – including the Karen Human Rights Group, the Karen Environmental Social Action Network, the Karen Women Organization – led by members of the ethnic minority group, most of whom operate permanently in Thailand having fled violence.
Tens of thousands of Karen people live along the border in Thailand across the river from their Myanmar counterparts, displaced from decades of armed conflict with the Tatmadaw. These Karen-led organisations have recently bootstrapped the Karen Emergency Rescue Team (KERT) to raise funds for their IDP guests, most of whom are not ethnic Karen.
"We [added up] the expenses for the three months of relief and estimated it to be like 20 million baht [$640,000]," said Saw Lay Ka Paw.
But thus far they report only securing some 3 million baht ($95,846) in their Thailand-based bank account from three international aid organisations, while another $2,015 has been donated from individuals around the world through a crowdfunding page. Even if they could raise their full financial target, this would only fund IDPs in the KNU's seven districts at $3.56 per person a day for the next three months.
With that 3 million baht in pocket, Saw Lay Ka Paw estimates their emergency team, the KERT, can support the IDP for two weeks – assuming, of course, that the number of people coming into their territory doesn't increase.
The KERT's budget proposal covers providing items such as "transportation for protection", "emergency food support" and "basic personal items". Jasmin lists a few of the items received as "a blanket, lady monthly pads, shampoo, some medicine and cables to charge the phone and computer". It's not much, but in the wooden house she is currently sharing with 20 other internally displaced people, it's enough to get by.
We [added up] the expenses for the three months of relief and estimated it to be like 20 million baht [$640,000]
Much of this aid has to be bought in places like Mae Sot and smuggled across the river into KNU territory. Officially the border with Myanmar is still closed because of Covid-19, however the Karen organisations in Mae Sot have long-standing relationships with Thailand border guards which have allowed them to supply Karen villages even during the last 12 months.
"They are good men," said a KNU officer in his late-40s based in Mae Sot.
Very recently, however, Thailand's black-outfitted military hasn't been so cooperative. The KNU is still able to sneak in supplies, Saw Lay Ka Paw said, but it's much more difficult than before.
"You can travel with like 10 to 20 bags of rice, but not like previously 50 to 100," he said.
---
On March 27, as the Tatmadaw celebrated Armed Forces day, a KNU force captured a Tatmadaw outpost in Kayin state's Mutraw, or Hpapun, district. The following two days, the Tatmadaw responded by bombing Karen villages just north of where Jasmin is staying.
UN refugee agency UNHCR reported to the Globe that an estimated 2,700 Karen people had crossed the Moei river in Thailand this week. It appears that almost all were forced to cross back again into Myanmar. In videos taken by the refugees themselves, black-clad Thai military with facemasks are clearly discernible in the crowd. In another video, a different group of wounded Karen people are brought across the river in a boat and helped into an ambulance supervised by Thai officials.
As of March 31, UNHCR still did not have access to support newly-arriving Karen refugees.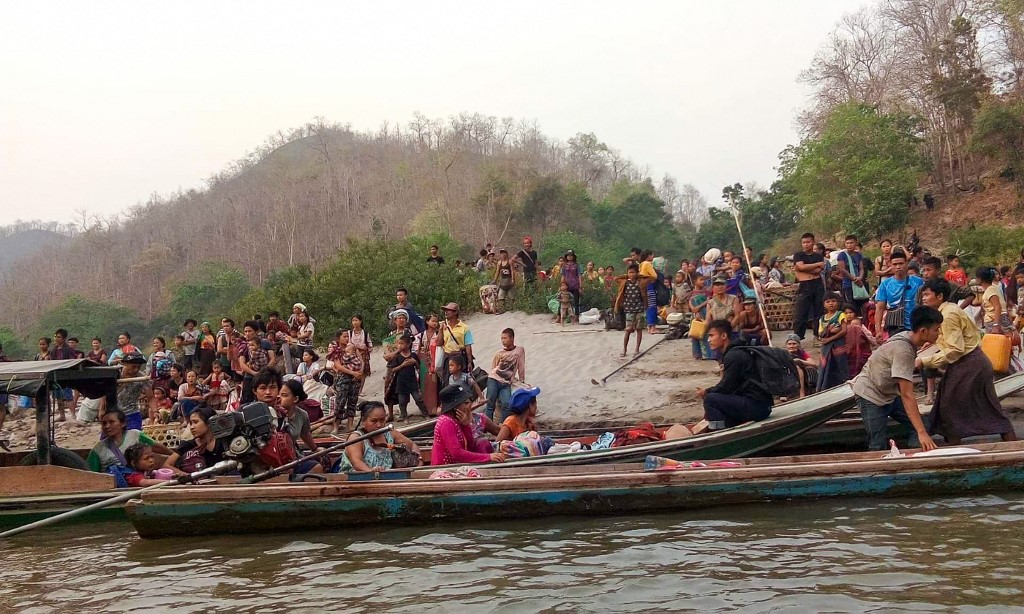 Thailand is not a signatory to the UN's 1951 Refugee Convention and therefore regards refugees as illegal immigrants. Although UNHCR has several field offices in Thailand, including in Mae Sot, as well as decades of experience working with Karen refugees in Thailand, the Thai government has not yet allowed the agency to play a role supporting the new arrivals from Karen State.
But those fleeing are mostly ethnic Karen. For the likes of Jasmin and other members of the CDM movement, leaving Myanmar altogether is perhaps too big a step to take just yet. Since fleeing Yangon, the violence has seemingly followed her. The Tatmadaw's recent air raids destroyed Karen villages not far from where she just recently found safety. She seems hopeful that she won't have to flee into Thailand.
"We are not refugees, as we have not crossed into Thailand yet," Jasmin said. "I can't make any decision yet because I need to wait and see the political situation changes. So it will depend if the military junta transfers back the authority and power to civilians or not."
Despite escalating murders of civilians, many CDM activists have made a deliberate choice to stay in the cities they were in. To this group belongs Saw Lay Ka Paw's family. When the violence began he urged his 73-year old mother and aunt, who live in Yangon in a two-story house on a little plot of land, to leave. They refused.
"She said 'We will die where we are born,'" he said.
His brother, who he also urged to flee, lives in Bago. There he rents a room from an elderly woman who cares for her disabled adult child.
"So my brother said, 'I cannot leave her. I have to stay. If I leave them, who will help them?'"
For now, Jasmin doesn't leave the village and works to help out her host community. It's currently the dry season, and with all the new arrivals there are water shortages.
"If other house needs water, we need to close our pipe," texted Jasmin. There's still enough rice and toothpaste, but she's not sure what to do when that runs out.