"If I gave you a job would you still be doing this?" Norm Anak said to the street beggar afflicted by polio she frequently saw near her Villageworks boutique next to the Toul Sleng, S21 Museum. That moment became the catalyst for Villageworks to create a sewing workshop employing marginalized people with disabilities. As worthy as the cause was, the social enterprise still struggled to become sustainable, and that's when Nomi Network approached to fill the gap.

Nomi Network is an international NGO that trains, empowers, equips, and connects leaders and organizations that work with marginalized communities through targeted fashion training and market access. The Nomi Network Fashion Incubator in Phnom Penh focuses on working with social enterprises, like Villageworks, to build their capacity for job creation and market competitiveness. In addition to building their skills, Nomi Network designs and makes products for the "Nomi" label with Villageworks, and has connected them with large buyers from the West, such as Sephora. Together, the two organizations saw the need to help other small handicraft businesses elevate their quality and reach new markets. This is how the Khmer Crafts & Food Festival was born.

Organised by Nomi Network and Villageworks, the aim of the Khmer Crafts & Food Festival is to highlight and strengthen Cambodia's rising local artisans, craftspeople, chefs, small business owners, and social enterprises. This marketplace setting will provide the perfect platform to promote Khmer culture and Cambodian made products, original artwork, and, of course, food, to the endless flow of tourists exiting the museum, as well as local Cambodians and expats living in Phnom Penh.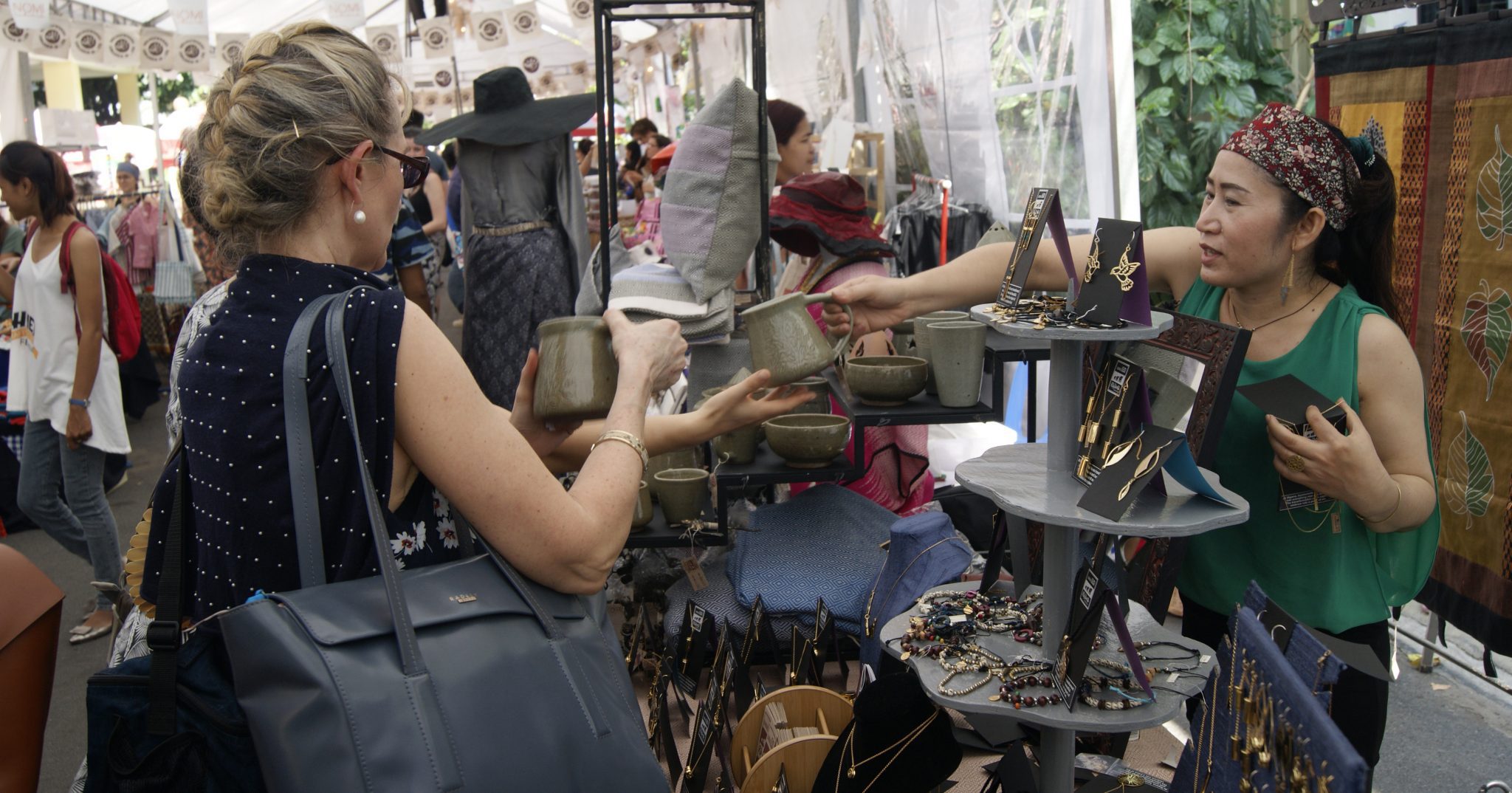 Last year, the Khmer Crafts & Food Festival saw over 600 visitors engage in shopping, tasting new Khmer dishes, participating in workshops and contests. This year, the organizers expect triple the number of visitors through expansion of the festival area to include street 113 and support from the official media partners, The Phnom Penh Post and Post Khmer, and media sponsor Southeast Asia Globe.

"KCFF is not just an event to promote and support Cambodian local products but it also helps focus all participating businesses on improving their merchandising, sales, and customer service through joining a free training with Nomi Network," said But Hom, Nomi Network's Program Manager. To ensure the success of the event for all the vendors, Nomi Network hosts a complimentary training specific to pop-up style shop merchandising as well as customer service and sales best practices.

"The excellent location brings regular customer flow; it's a fun environment with many workshops and activities. The training prior to the event really helps, and repeat vendors are very happy to see all new vendors were generating incomes and sales.  Vendors are now asking to have more events throughout the year," said Supei Liu, VP & Co-founder of Nomi Network.

Visitors won't want to miss the exciting new workshops and activities this year including food challenges that will test spice and sour tolerances. Attendees will be able to make their own bullet jewellery and personalize their purchases at the Customize Station with stamps and embroidery. Bring old or damaged clothes to our Repair and Wear station for a quick fix up with an onsite seamstress to be a part of our Zero Waste initiative. Competitors will test their design skills at the annual Upcycle Fashion Challenge where teams of three compete to create the best outfit out of scrap fabrics and recycled materials.

"Most importantly, we want KCFF to be a sustainable event for local producers to sell their goods," stated Norm Anak, Director of Villageworks. After experiencing such growth and success for their business, Villageworks and Ms Anak desire to see other Cambodian enterprises rise to a level of sustainability, both socially and economically. The 3rd annual Khmer Crafts & Food Festival is fast approaching, vendors and consumers alike will not want to miss such a dynamic day.

Location: St. 113 & 330, BKK3 next to the Toul Sleng Museum

Open February 23rd from 10am-7pm

To learn more visit the Facebook page here.

About Nomi Network: Nomi Network Cambodia exists to train, empower, equip, and connect leaders and local organizations that work with communities where there are high instances of human trafficking. We aim to strengthen their businesses and technical capacity to help them create more jobs in the community.

About Villageworks: Villageworks™ is a social enterprise in Cambodia supporting marginalized communities in Phnom Penh and Kampong Thom province. Through the production and sale of handicraft products, we aim to increase opportunities for disabled people and women in rural areas and to create an environment that prevents them from becoming the victims of trafficking and abuse.