Western players are flocking to Cambodia to exploit the country's illegal poker scene. But in their pursuit of easy money and easy living, many fall prey to the high-stakes lifestyle that comes with the profession
Photography by Sam Jam
The heart of Cambodia's professional poker scene can be found in a dilapidated Phnom Penh hotel. The receptionist, bathed in the lobby's yellowish light, nods sheepishly toward a door in the corner. It is an inconspicuous setting in a city crammed full of inconspicuous settings, where such low-rent hotels offer few amenities and ask fewer questions.
Through one more set of secure double doors lies the capital's most lucrative underground poker room. For serious players, the Riverking is Cambodia's go-to room, one of the most established underground poker venues in Southeast Asia. To most residents of Phnom Penh, however, it is virtually unknown. Despite the lingering scent of cigarette smoke, the windowless room exudes an air of luxury. Plush executive sofas, marble flooring, flatscreen televisions and a well-stocked bar greet the players. There are also rows of safes built into the walls, in which stacks of US dollars are held securely for the players.
Around two large tables sit several Westerners and a couple of locals playing 'Omaha' cash games – one of the many poker variants played here. The Westerners are mostly full-time players, known on the scene as 'grinders', who make a living from the game. The locals are usually referred to as 'fish' – casual gamblers, playing for fun. Most of these fish hail from the upper echelons of Cambodian society and are not too fussy about the losses they incur. The grinders lie in wait for their prey in tall, black leather chairs.
"These guys are just here to have fun. Even if they lose a massive pot they don't care – they want to make friends. They are more like whales [than mere 'fish']. I don't mean that with any negative connotations though – they are great guys," said Michael Kim, a 42-year-old poker playing expat from the US, as he tucked into a complimentary hamburger provided by the club.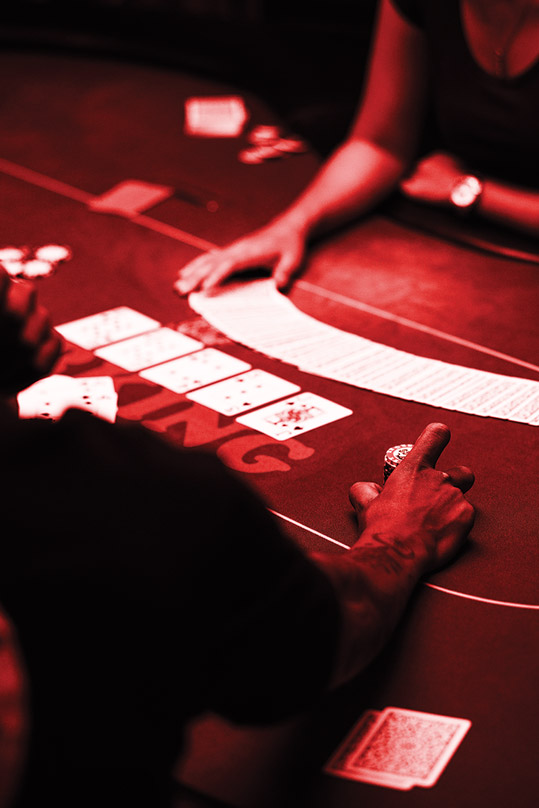 Luke McCollum, a 26-year-old British national who moved to Cambodia to play poker four years ago, agreed. "There are some players who just have so much money they really don't care. They lose $3,000 on a single hand but they're still laughing," he said.
Cambodia's Law on the Suppression of Gambling, passed in 1996, prohibits Cambodians from gambling in casinos. Despite this, the country has nearly 60 licensed casinos that theoretically cater only to foreigners. These run the gamut from the shiny NagaWorld in central Phnom Penh to less-glamorous venues in bleak border towns.
The Riverking's general manager, a Khmer-American who was deported from the US eight years ago and gave his name only as Vi, said that operating such a venue was dependent on connections. "Regulations in this country are pretty relaxed… But for poker, it depends," he said. "You need to have a strong backing to open somewhere like this."
Indeed, according to Vi, the Riverking was set up by a senior figure in the Cambodian government whose identity remains fiercely guarded. The only security cameras to be found on the premises are in the cashier area, ensuring discretion for the players. According to Vi, the unlicensed poker room's clientele includes politicians from both sides of the political divide, military generals and wealthy Khmer businessmen.
The Cambodian poker scene has slowly established itself in recent years. Alongside a small number of underground rooms in Phnom Penh and Sihanoukville, just six of the country's licensed casinos offer 'live' poker games – as opposed to playing online through sites such as Poker Stars. The Asian Poker Tour has held events in Cambodia since 2012, and the World Poker Tour held two events in the country for the first time in December and January. In the latter tournament, Frenchman Benjamin Gonzva claimed first prize at the event in Sihanoukville and went home with $36,487.
Cambodia is host to a baffling array of poker variants, with many poker expats and players who pass through the Riverking hearing about Cambodia's scene through online poker forums such as Two Plus Two.
"People will play anything out here – not just 'Texas hold'em'," explained Kim. "From 'five-card Omaha high', to 'dealer's choice', to 'follow the x'. There's also a popular live game here called 'sveden'."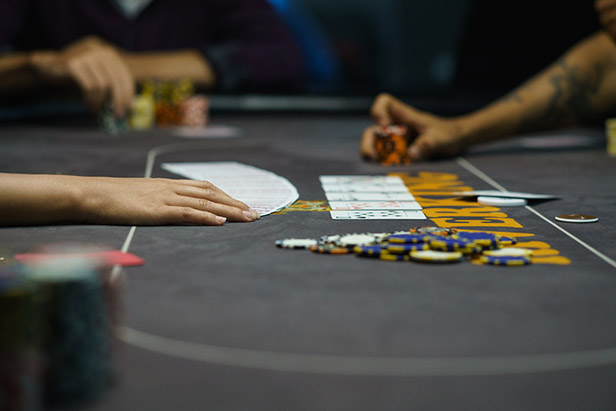 These games differ in the number of cards dealt, betting procedures and other technicalities. High-stakes live games, such as those at the Riverking, where the combined pot once exceeded $60,000, are becoming increasingly popular for Cambodia's full-time poker expats, many of whom enjoy the 'softness' – or relative lack of competitiveness – of the games.
Gareth 'The Nugget' Jones, a 56-year-old former British and Scottish champion, is among them. "The poker is easier and better here [than in the UK]; there's more action. [Moving to Cambodia] was a no-brainer," he said.
According to Kim, along with the enjoyable nature of the games, there are certain regulatory incentives that attract players to settle and make their living in Cambodia. "In America, it [financial gain from poker or otherwise] is taxable and should be reported. But here there are no limitations based on tax or anything like that," he said.
The percentage fee taken by the house operating a poker game, known as 'the rake', is also miniscule in Cambodia compared to elsewhere. "The rake in Cambodia is cheaper than in any other Asian country," Vi claimed. "At certain big casinos here, they take crazy [high] rakes, but in local poker rooms, the rake is actually very small."
In Cambodia, as elsewhere in the poker world, many players are turning away from online poker. "Online games are getting more difficult," said Kim, who now only plays live poker. "When you're playing online, people use the HUD [heads up display], a software that helps players by providing stats on other people at the table."
However, sites such as Poker Stars, 888 Poker and Party Poker are still used by some poker expats who alternate between online and live games.
In this regard, McCollum holds a special place among Cambodia's online poker community. Although online gaming now occupies only about 10% of his playing time, this was not always the case. "Online I've played over eight million hands. I used to play 24 or 28 tables at once but have cut it down now to just six or eight," he said.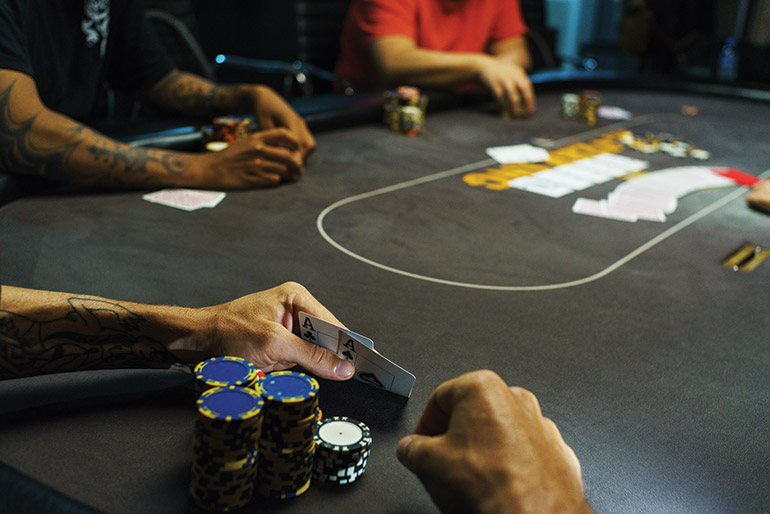 On one occasion, he played online for 52 hours straight. "I lost $900 in 52 hours but gained $1,000 on promotions [special 'free bet' deals offered by the site]. Overall, I was up $100. I stayed awake with a combination of energy drinks and weed. It's a great combo for long hours. The weed numbs me down, and I become a bit like a robot, and the energy drinks keep me awake," he said.
Although the poker pros play various formats of poker here, they share similar reasons for settling in Cambodia. "It's cheap, sunny, the guys are great, the people are great and the girls are great. This room [the Riverking] is buzzing; its fantastic," said Jones, encapsulating the mentality of this community.
"Even [for] the players who aren't winning a lot of money, there's still a lot of opportunity to go out at night and live, if not like a king, then at least live like a duke or something," Kim added.
There are, of course, downsides to choosing poker as profession in Cambodia. Another young British expatriate earning a living this way is Tom McFaul. He said that, while it was possible to play online in Cambodia, there are a number of logistical challenges. "Cashing out is a bit of an issue," he said, referring to the process of transferring money from an online poker site to a bank account. "To get money from Poker Stars to my Cambodian bank account it takes a couple of weeks, and I get charged about $100. Also, I've tried to play online with shitty Wi-Fi and stuff, but that's a terrible idea."
Family problems also appear to be an issue. Kim suggested that players' families – both in the West and in Cambodia – are often hostile toward such a career choice, and he lamented their inability to grasp that poker is "a game of skill", rather than simple gambling. "Poker is a game of strategy. Similar to a game of chess, players can improve over time and the issue of who wins and loses can change as some improve and others don't," he said.
Perhaps worst of all, the Phnom Penh party lifestyle has great potential to take its toll on those who aren't careful or financially prudent. "Poker can be very swingy," said McCollum, referring to the unpredictable patterns of income that players experience over time. "To make a living you need discipline… I don't know anyone who has done really well here. People can't control themselves. They end up drinking and spending too much. I've known people who were doing well but came here and are now meth heads on the street." Over the past few years, a number of Jones' close friends, also poker players, have passed away. "Sometimes the involvement of partying and various substances can affect people to the detriment of their health – but I'm not saying that's why they died," he said. "I'm sitting at a poker table every day of my life and that's why I have a big belly. I'm not very healthy, and I just think [it's best] to live every day because it could be your last."
Despite the drawbacks, most of the players Southeast Asia Globe met plan to stay on.
"I come to Southeast Asia and I party, I enjoy myself, because what's the point of not enjoying yourself?" said Jones. "I have the perfect lifestyle. I just need to keep being able to buy in."