From the shiny Lexus crawling through Phnom Penh's crowded streets to the iPhones stacked in towers on coffee shop tables, Cambodia's expanding middle class has marked its rise with material symbols of wealth and status. Focus Asean spoke to Todd Hunkin, research manager of Cambodian marketing and social research group Market Strategy and Development Company, about this unspoken language of power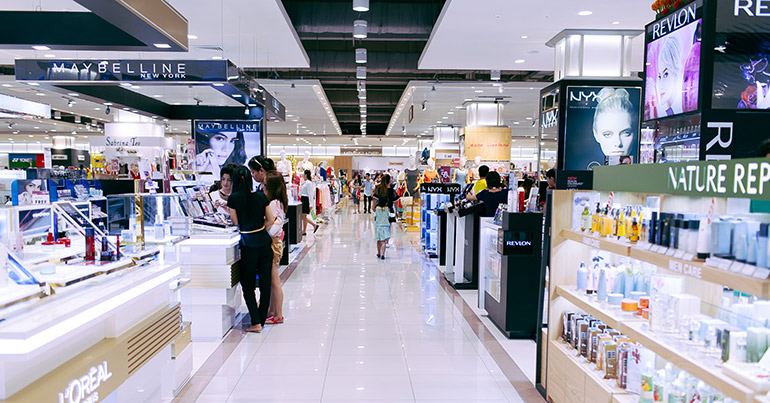 As the Cambodian middle class expands, we've seen a range of products and fashions used as a marker for social status and wealth. What general trends have you noticed?
What I really find interesting is the growth of international products. It's not just that they're high-end; rather, it's the fact that they're intrinsically international that makes them more important and appear of higher quality, whether or not they actually are. For example, Domino's Pizza. Anyone from the UK or Australia or America thinks it's kind of a basic pizza. Yet it opens here and is incredibly popular, just because it's an international pizza. Whether or not it's high-quality, it's immediately imagined to be high-quality. I find that international products automatically are considered of high-quality – almost as a status symbol – and I think that social media is increasing that. One thing I've noticed is that it's more to do with showing the appearance of being high-class. So for example, through visiting high-end coffee shops and sharing it on social media you can appear high-class without necessarily being it – you can spend $3 on a coffee, sit there for a few hours, post it on Facebook and it makes it look like "oh, he goes there all the time, he's got a lot of money, he can afford to go to these high-end coffee shops". That's a lot cheaper than spending $800 on a new phone – you could go to a coffee shop 300 times, and share it 300 times on Facebook, and that gives you the appearance of a higher-end lifestyle.
With social media giving people more control over their own image, has that changed that level of performance?
Yes, of course. People want to give off the best image they can. And social media is a way that you can give off a [certain] presence. You can say that: "I was at this event, I went to this, I drank here, I was at the Krispy Kreme opening," and you then have international quality. And I think it's really something that's growing. Obviously high-end motorbikes and phones and tablets and cars are still important and they're still what the middle class want to buy to show off, but I think you've also got the cheaper things that people can do now to also have that sort of status of wealth without necessarily being all that rich. And, obviously, if you are wealthier then you can do it more often. 
To what extent are such trends spontaneous? How much influence does marketing have on their adoption?
Cambodia obviously has a very unique history, and the internet is still very much a new thing here. Around 60% of the population is under 30. The internet and social media are always taken up by young people first. Within the past few years, the ownership of smartphones has increased hugely and I think especially with this they can see outside of Cambodia. So whereas with their parents' generation you don't see much outside of Cambodia – you watch TV, you watch maybe Thai films, Vietnamese TV shows and Western films – but the news and media still [focus on] Cambodia – it's still state-run. But now with the internet you can get an outside perspective. You can see what other countries are doing, and how much more developed other countries are – which makes people want to have these other things. And even the way the language is spoken. Lots of new Cambodian inventions, or Western words, don't get translated into Khmer anymore, they just take the Western word for it. They'll often even write in Western letters rather than in Khmer script. So I think they're really following Western trends and they really idolise international brands. And in terms of marketing and publicity, you'll notice that TV and radio adverts aren't the be-all and end-all anymore. A lot of publicity will be sponsored Facebook adverts, or "if you come to this restaurant and tag yourself in this restaurant then you'll get 10% off your next bill, or you'll get a free drink", or something like this. [There is a great deal of] guerrilla marketing now, and they're trying to get people to share it on Facebook. And by having people share it on Facebook, other people get a fear of missing out, and then they want to do it. So it's really a domino effect. And I think that that's only going to increase – the younger population, as it grows older, will continue using the internet. The population could double in the next two generations, and because you have so many young people, you're going to have a lot more internet usage as smartphones become cheaper and internet penetration becomes better. I think that social media is really going to drive marketing. We'll see a large shift from traditional media into online marketing.
What else have you taken away from your time here?
I think a key thing is the traditional family structure and the way that's changing. The internet really is freeing Cambodians up from that – they can be at home with their family but still be connecting to other people. It makes what traditionally would be smaller social circles, which would be your extended family, into bigger groups of people, and random people that they've never met before. And it gives them the opportunity to spread out and see things from other perspectives and get in touch with other people that they wouldn't speak to otherwise. Obviously there are risks associated with that, and not everything's good, and people read stuff on the internet that's not true and believe it and so on. And these are all issues you have with a country becoming newly involved in the internet without having an older generation go through it first. I think the internet will be a key driver of change in Cambodia.