Deep within the waters of the Gulf of Thailand, a fortune lies waiting. Untapped for more than a decade, a reserve of petroleum and natural gas remains buried – testament to years of the Cambodian government's failure to access resources potentially worth billions to the developing economy.
Last month, though, the government finally put pen to paper, signing a revised petroleum agreement with Singaporean company KrisEnergy that could pave the way for the Kingdom's first oil exports. But a look at the nation's long struggle to reap the benefits of its oil reserves suggests the risks may outweigh the rewards.
In 2002, California-based petroleum titan Chevron was awarded a controlling share in 'Block A', an area stretching almost 5,000 square kilometres in the Gulf of Thailand. Two years later, the company announced the Apsara oil discovery, declaring that the site was home to lucrative oil and gas reserves with a potential output of 400 million barrels of crude oil. Production, they said, was to begin within five years.
In August 2014, just two months into a global drop in oil prices that would see a single barrel of oil worth less than $35 by early 2016 – down from a peak of $115 two years prior – Chevron announced its exit from the project. The company sold its remaining stake in the Block A fields for a mere $65m, barely a third of what the multinational had spent exploring the fields just a few years prior. Not a single drop of oil had been produced.
Speaking across the pale expanse of a boardroom table, Stephen Higgins, a managing partner at Phnom Penh-based investment and advisory firm Mekong Strategic Partners, said that Chevron's decision to ditch its share of the once-promising fields had been a carefully calculated move.
"If they exited these fields, you'd have to think that it was a well-considered and well-thought-through strategy."

Steven Higgins, Mekong Strategic Partners
"Chevron are not amateurs," he said. "If they exited these fields, you'd have to think that it was a well-considered and well-thought-through strategy."
From their inception, negotiations between Chevron and the Cambodian government seemed compromised by a lack of transparency. In 1998, a royal decree gave birth to the Cambodian National Petroleum Authority (CNPA), a permanent institution directly answerable only to Prime Minister Hun Sen. It was this body that would negotiate the opaque private contracts concerning what were believed to be significant sites of untapped wealth.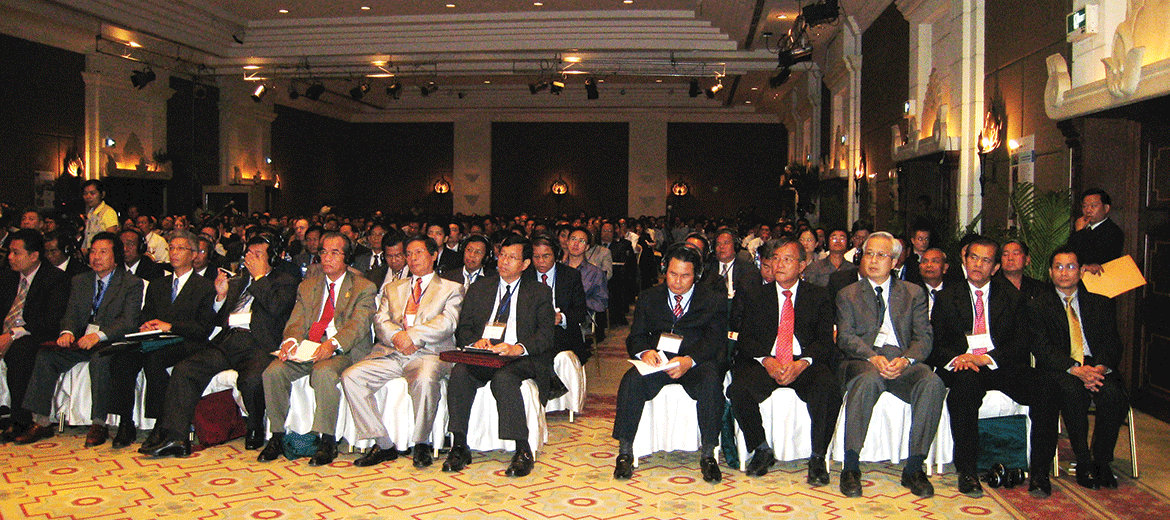 If a Global Witness report released in 2009 can be believed, the temptation for graft took little time to take hold: Chevron – now the longest continuous serving member of the Extractive Industries Transparency Initiative's international board – had been forced to pay the CNPA an exorbitant "signature bonus" in exchange for rights to the reserves.
Andrew Harwood, a senior research analyst at global energy and renewables consultancy WoodMackenzie, who focuses on South and Southeast Asia, said that the rift between Chevron and the Cambodian government had formed due to a marked difference between the tax rate outlined in a private contract between the two parties and the one found in the nation's own laws.
"I believe there was a model Production-Sharing Contract [PSC] established, much the same as in Malaysia, Indonesia and Vietnam," he said. "But there was a conflict between the tax rate mentioned in the PSC and the Cambodian tax law."
According to Sophal Ear, a Cambodian policy analyst and co-author of Aid Dependence in Cambodia: How Foreign Assistance Undermines Democracy, it was possible that Cambodia's government had botched negotiations with the experienced energy company by demanding too high a price for the development of its oil reserves.
"At the time, the running joke was that the authorities had already taken the money before a drop of oil was extracted," he said. "If true, this would lend itself to the idea that the government wanted too much – and now that the price of oil is low, it didn't make sense for Chevron to do anything about Block A."
And with oil prices showing little sign of reclaiming the peaks of the early 2000s, Higgins said, the day when Cambodia would join the ranks of oil-exporting nations seems a distant prospect indeed.
"Maybe seven or eight years ago, it was estimated that the cost to recover those reserves was about $70 a barrel," he said. "And when oil is $100 or above, then that makes sense. For the last five years or so, maybe longer, the price of oil has been below that. Today, depending on which measure, it's somewhere around $50. So why would anyone bother with a reserve where it costs more to extract the oil than they can sell it for?"
While Harwood remained hopeful that the production agreement between KrisEnergy and the government could see the long-awaited project take off in the near future, he said that the Kingdom's failure to come to an agreement with Chevron over the past decade might have been a blessing in disguise.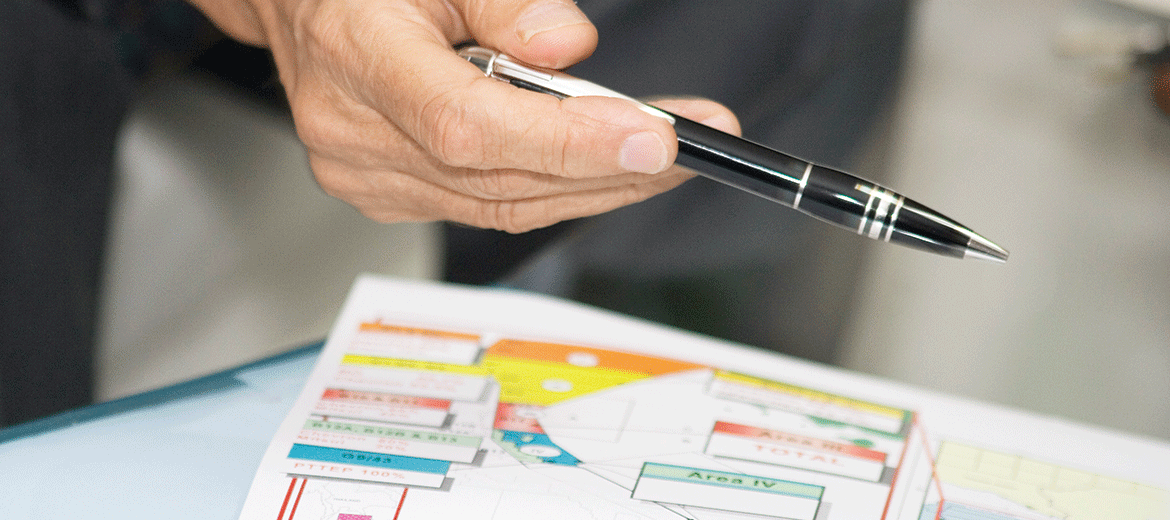 "As long as those resources remain in the ground, I expect that at some point they will be produced," he said. "It's a shame that Cambodia couldn't retain a company like Chevron to develop and operate its first major oil and gas project. At the same time, if they had been able to get things up and running before the oil price crashed in 2014, then they might have actually found themselves in a difficult situation now with low oil prices but those high development costs locked in."
Nor, it seems, was the development of Cambodia's oil reserves necessarily going to be a boon for the Kingdom's emerging economy. Economists have long warned of the stress that abrupt inflows of foreign currency – such as that brought in by a sudden resources boom – can wreak on an economy that lacks the institutional integrity to manage it.
Given the ruling party's record of selling off the nation's natural resources and allegedly lining its own pockets with the proceeds, the idea that Cambodia's newfound oil wealth would trickle down to those who need it most seemed optimistic at best.
"Often, resources such as oil present more of a curse than a benefit," Higgins explained. "We see this in countries in Africa, in places like Venezuela… it can reshape the economy in terms of a lot of inflows that drive up inflation, which might make the manufacturing industry, for example, less competitive. It isn't an unambiguously good thing to have these resources. A lot depends on how you manage them."
For Ear, though, the loss of a potential wealth fund that could have reduced the nation's decades-long reliance on foreign aid to maintain basic social services was a bitter blow. "Oil resources could have been banked as sovereign wealth for Cambodia's future prosperity," he said. "There's lots on that in the Extractive Industries Transparency Initiative (EITI), but Cambodia never signed on to EITI. Look at how Norway did it. It has banked the money and invested it in order to make more from it. If Cambodia had done that, it'd be well on its way to improving the lives of each of its citizens."
Although KrisEnergy is now aiming to produce 8,000 barrels a day by early 2020, the Singaporean company – which reported a net loss after tax of $237m last fiscal year despite rising revenues – is still looking for partners to share in the investment. In a statement to the media after the signing of the agreement last month, interim CEO Jeffrey McDonald was triumphant. "This is a major step forward in the development of the Apsara oil field and establishing Cambodia as an oil-producing nation," he said.
For Higgins, though, the future appears far murkier.
"Presumably they got [the controlling stake] for a very cheap price, and… there may be a big payoff if oil prices rebound. Something may change that makes the economics viable," he said. "[But] unless someone comes up with a different technology that allows them to exploit it more easily, it's hard to see the oil ever coming out."