Less than a week after releasing a report accusing business tycoon Kith Meng of involvement in illegal logging, the National Police have issued a short statement claiming the report was an "unintentional" mistake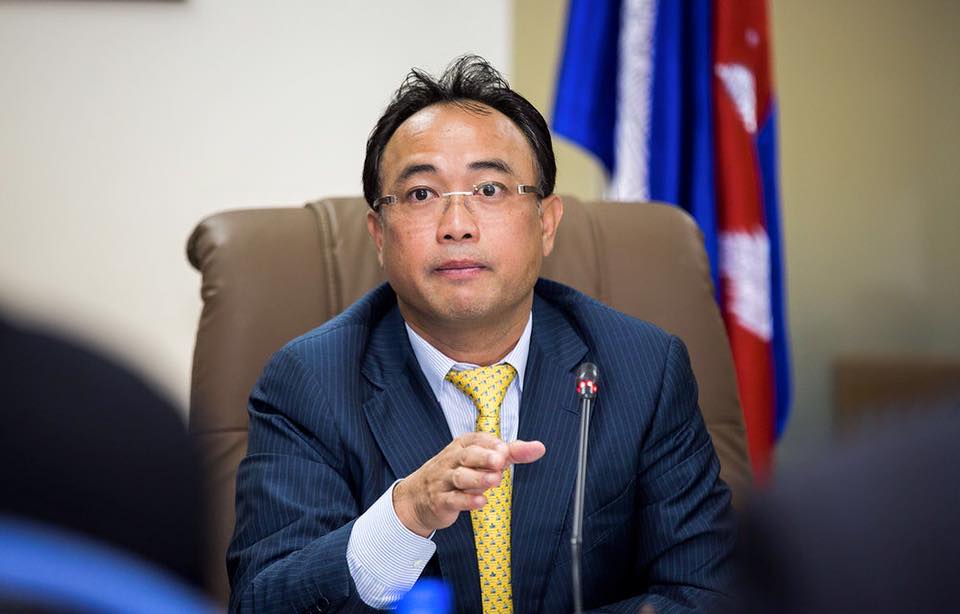 Cambodia's National Police have made an about turn on their accusation that Kith Meng's Royal Group conglomerate had been abusing their license to clear 36,000 hectares of forest for the reservoir of the Lower Sesan II hydropower dam by using it as a means to launder illegal timber.
On Saturday, the National Police issued a short online statement distancing themselves from a report they released four days earlier, which linked Meng to systematic illegal logging in Stung Treng province. The statement said the original article wasn't published by a member of the National Police, and that the person who had uploaded it was confused and made unintentional mistakes.
"It was published because of a technical mistake and unintentionally by the person why published the article," it said, offering no further details. "The website of the National Police apologizes and is regretful about the unintentional mistakes."
The report published on Tuesday claimed that "forest destruction in Sesan district and timber smuggling for sale in Vietnam is happening in the name of the company clearing the Lower Sesan II reservoir, which belongs to Oknha Kith Meng, but authorities ignore and overlook it and do not prevent it".
The accusations seemed to corroborate previous reports from journalists and environmental groups accusing the Royal Group of using its licence to launder illegal timber felled beyond the boundaries of the dam concession.
Marcus Hardtke, an expert on forest issues with over 20 years' experience working in Cambodia, said last week that "every major dam project has been a front for massive illegal logging and timber laundering over the last years".
"It appears the National Police is 'negotiating' to get a larger share of the profits," he wrote.  "Perhaps, in this case, there is more going on behind the scenes."
Ath Bun Y, editor of the National Police website and newspaper, declined to comment on who wrote the article or how it had ended up online.
"I have clarified the issue. Please read the text on the website – it gives the reason there" he said, also declining to comment on general efforts to tackle illegal logging.