This is a transcript of a phone interview conducted with an expat who has been living in Cambodia for more than a year. They have requested that they remain anonymous. While Southeast Asia Globe takes the utmost care to publish accurate information, by the very nature of these first-hand accounts we are unable to independently verify the accuracy of the details contained within them.
---
For the first few days, you don't think you'll be here very long – and then you're just stuck in a room. After that first wave of very painful experiences, things got better and you get used to it. You feel some sort of acceptance and indifference, you make a routine.
From when I first got here, things went well for a while until four new people came in. There are only 10 beds here in one big room. First, we were three, then five and then nine before they brought in an older foreign tourist with severe symptoms.
His oxygen saturation level was flashing red on the machine, the doctors told us he had a very high viral load and that we should stay away from him, and wear masks at all times.
Everyone kind of panicked, because some people had started testing negative and were worried about getting infected again. A Khmer national and the older foreign tourist showed severe symptoms and needed to go on the oxygen tank.
I'm just very happy that my name didn't get published, because some foreigners here had their passport photos shared on social media. So I'm happy mine wasn't all over the news
When I came here they went all crazy, it was horrible, the longest thirty minutes of my life. Hospital staff, security, bystanders, they all gather thirty metres from you, take pictures, run away, they all get scared.
I'm just very happy that my name didn't get published, because some foreigners here had their passport photos shared on social media. So I'm happy mine wasn't all over the news.
---
Things got a bit out of hand yesterday. When they told me that my viral load was very low, and that surely we would test negative tomorrow, they were just giving us false hope. I lost my temper and said they can't keep information away from us. They had the results since the night before, but didn't tell us anything until we called them.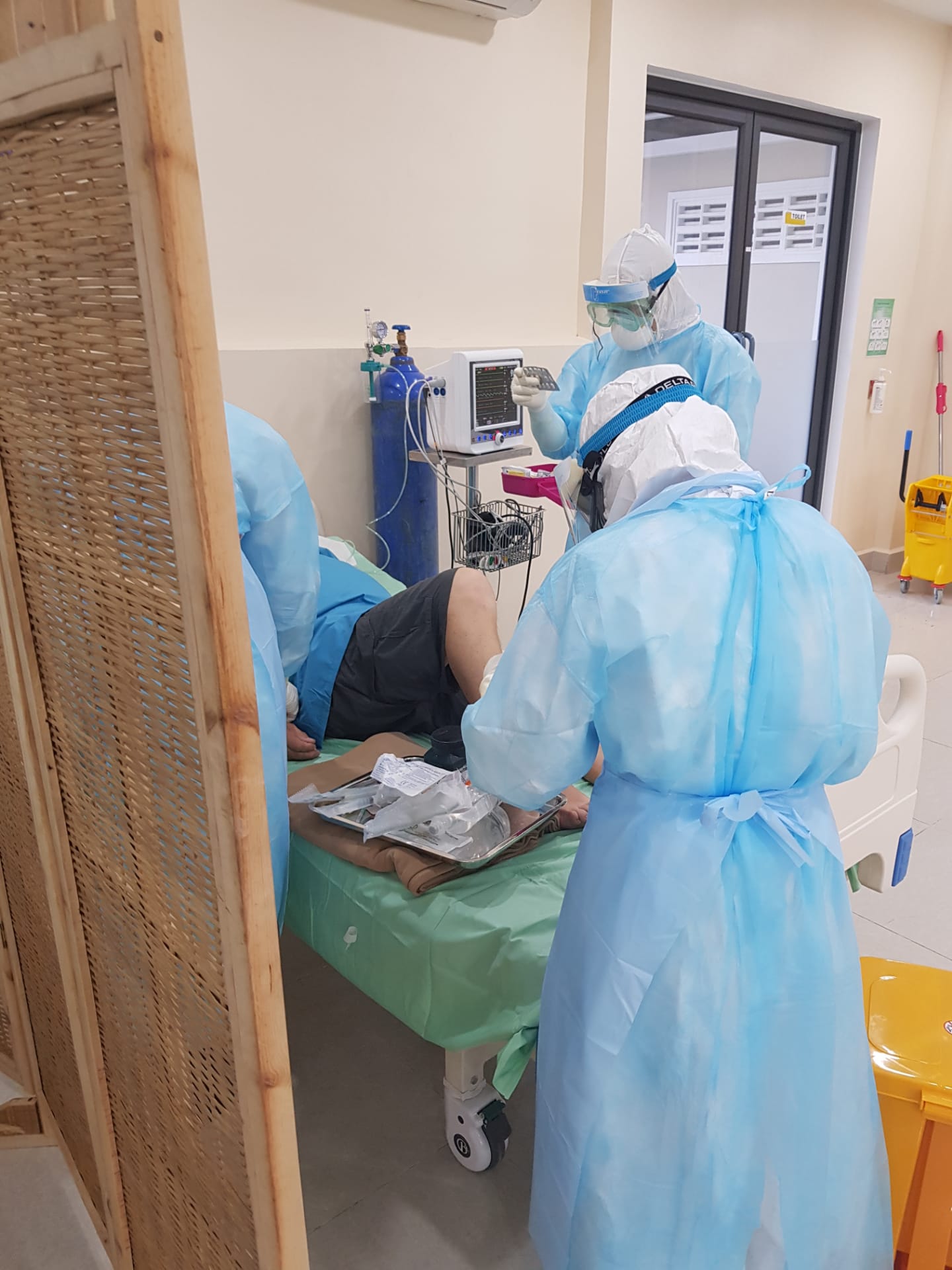 Two people who tested negative two days earlier, turned positive again. Two patients here are in very bad shape with a very high infection level, and even though most 'reports' say you cannot get reinfected, we believed it was not helping our recovery.
For me, it's been three weeks since my infection, two weeks since I got in here and it starts to be very, very long. Even in China, they discharged people that were still positive but medically declared fit. Medical authorities sent them home to self-quarantine for two weeks. Keeping a healthy person locked up in a medical facility puts unnecessary pressure on an already fragile health sector.
I don't want to sound negative though. I would've sounded negative yesterday because of the test results and the fact that there are lots of things that don't work well here; we ran out of drinking water, only to get resupplied a day later, the toilet broke, the room wasn't clean, we ran out of masks at some point as well. All small things that in the end got resolved, but when you are locked up inside with little information from the outside, its impact is mentally just much bigger.
There are some communication issues and I think I can handle that because I've been here a year-and-a-half, but the older foreign couple with us are very worried. They are not familiar with the culture here and are worried about being able to fly back to Europe.
An official representative came yesterday and even though the situation is blocked here and nothing can be done, it did help us a lot to tell him all our stories, worries and complaints, so that hopefully they realise there's a need for more clarity on our situation, better communication and more direct contact with people involved in our situation.
I think it makes our worries grow because nobody could tell us if we'd get reinfected, if we are still positive, can our viral load increase again if more viral people with symptoms come in? Staff come in only a few times a day and are in and out fast, don't talk much to patients, so we can sense that the staff are scared. I know that some of them are volunteers so we don't blame them.
I don't want to be negative. You have frustrations when you're inside here because you keep getting ups and downs, positive news, negative news.
Every single time we take a new test it's always a moment of hope. When there's a day without testing, you just go nuts because there's nothing happening that day.
I've been inside for two weeks and have had zero symptoms. Never something other than the few days of fever I had when i was at home, so I've always been in good health here. The only thing that gives me hope is the tests. Every time I get food from outside, delivered from friends, that helps a lot. We were very grateful that we were able to receive stuff from outside.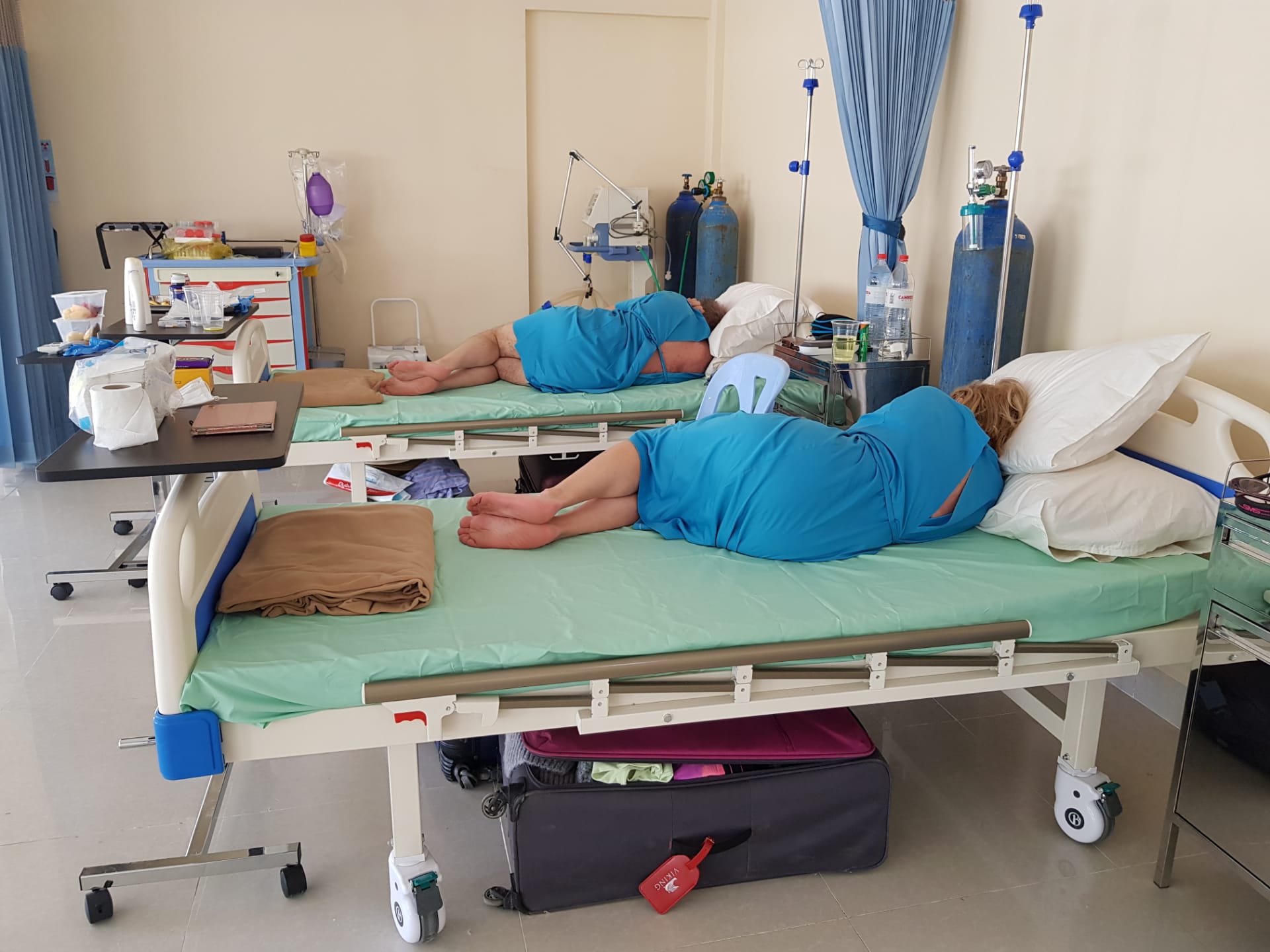 I was told that if you can't control what's happening on the outside, you should try to control what's going on in the inside. So I tried meditation, breathing exercises, working out, have a routine. But it's tough because you could also easily skip a day and spend a day in bed, doing nothing but waiting for the next day.
I don't know how I've stayed here for two weeks already. It's crazy, every single day feels like the previous one and I can't remember what I did three days ago. It all feels like one long day.
---
This story is part of the Globe's collection of personal essays from across Southeast Asia called Tales of the Pandemic. Published each Monday and covering different aspects of life during this unprecedented time in human history, all of these Covid-19 personal essays can be found here. If you'd like to contribute a personal essay of your own, please email your story of roughly 1,000 words, preferably with images, to a.mccready@globemediaasia.com with the subject "Covid-19 personal essay".