Doing business in the Kingdom is often an asset when it comes to entering other emerging regional markets
By Philip Heijmans
A relative latecomer to international markets, both local and foreign firms in Cambodia are finding their experience a boon in adapting to the 'Wild West' emergent markets of Myanmar and Laos. "There are a number of similarities between Cambodia when it opened to the world and Myanmar today," says Bretton Sciaroni, senior partner at Sciaroni & Associates, which has been operating in Myanmar since last year.
With additional offices in Laos, Myanmar and Cambodia, Sciaroni is not the only local law firm to grow from its Cambodian origins. Legal and tax advisory company VDB Loi has also expanded into Myanmar and Laos.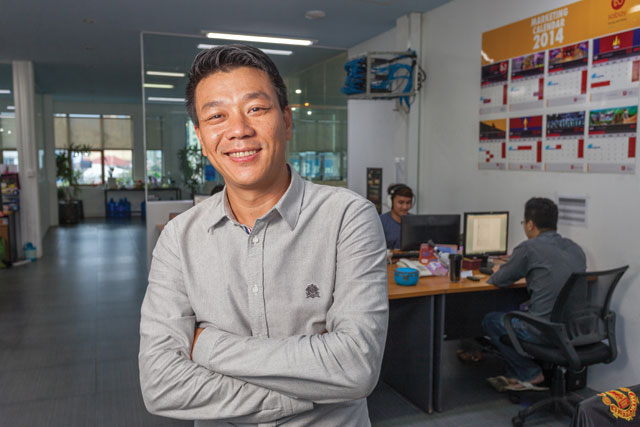 Posting some of the best economic growth rates in the region in recent years, Cambodia has witnessed the rise of a burgeoning middle class. That's giving companies operating in the Kingdom's extensive experience in the growing pains of transitioning from an unregulated frontier economy to a market with international prospects.
The result: Home-grown firms from a variety of sectors are beginning to take their business to other regional markets that show the same level of promise that Cambodia did a decade or more ago.
Take Sila Chy, founder and chief executive of local content service provider Sabay Digital Corporation, which became operational in long-isolated Myanmar this year.
"I did things that most people said was impossible," says Chy of his early years operating in Cambodia.
Today, Sabay is just one of a slew of businesses among law firms, banks and retail-sector outfits that are taking their hard-times experience to markets only a few know how to navigate.
"Comparatively, Cambodia stands out in Asia as one of the most pro-market and business-friendly environments for foreign investors," says John McGinley, managing partner at Cambodia-based investment firm Mekong Strategic Partners.
"Geographically, Cambodia is situated in the centre of the Greater Mekong Region, which is economically one of the fastest growing regions in the world. The demographics of Cambodia are also very favourable for continued economic growth."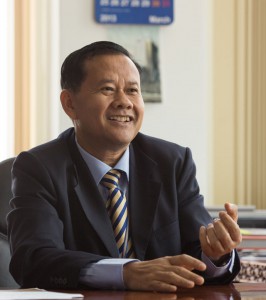 But, for long-term players in the local Cambodia market, such advantages were by no means apparent in the early days.
According to World Bank data, for example, foreign-direct investment (FDI) outflows from private and state enterprises in Cambodia represented just 0.2% of GDP in 2007. By 2012, that number had increased to 35.8%, or $28.1m.
It is worth putting this outward looking change in fortune into perspective, however, by comparing Cambodia's FDI outflows to those of its neighbours – Thailand and Vietnam, which spent $12.80 billion and $1.24 billion respectively in 2012.
"At this stage, Bangkok continues to play the dominant role as the central hub for multi-national corporations operating throughout the Mekong region," says McGinley.
"What we see is Cambodia rapidly developing as a manufacturing destination, serving the supply chains for automotive and electrical assembly plants in Thailand."
But apart from foreign interest in manufacturing in Cambodia, businesses in other industries are also on the lookout for new opportunities, applying the same principals learned during more difficult times in the years that followed the signing of the nation's constitution in 1993.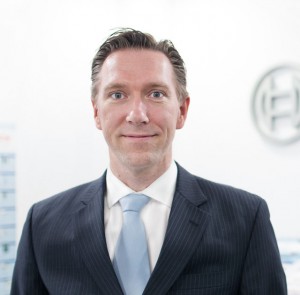 Not dissimilar to Myanmar today, Sciaroni says that starting a law firm in Cambodia in the early 1990s came with myriad problems.
"There was no single source you could go to for laws and regulations, and it was a laborious process to collect and catalogue materials that were not readily available to the public," he says.
Another issue firms in Cambodia had to deal with was a shortfall of skilled labour. "It's still extremely difficult to get high-calibre staff," says Grant Knuckey, chief executive of Australia-based ANZ Royal Bank, which is currently shortlisted to be among the first foreign banks to obtain a license this year to operate Myanmar in 60 years.
"We put an exceptionally high emphasis on training and invest a lot of money into it – we almost end up being a training school for other banks," says Knuckey.
In the meantime, the shortage of skilled labour is a far more serious issue in Myanmar and Laos, and companies that have successfully found strategies to overcome the problem are able to enter those markets forewarned that huge efforts will need to be spent on internal training.
Michael Lor, CEO of Cambodia's Canadia Bank, says that his bank is also looking to gain a foothold in Myanmar in an anticipated joint venture with an unspecified local partner. In addition, he also says that Canadia Bank has received a license to operate in Laos.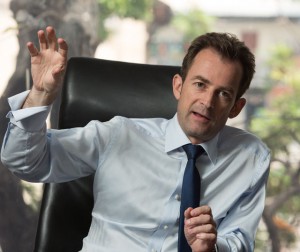 Meanwhile, Acleda Bank, one of Cambodia's biggest banking success stories, also plans to commence commercial operations in Myanmar sometime in the near future.
No matter the degree of success, businesses looking to expand from Cambodia into yet more emergent markets enjoy the advantage of having already succeeded in markets very few others dared to venture into a decade ago.
For the managing director of Robert Bosch Cambodia, Andre de Jong, operations established in Cambodia sufficiently serve as a template for others in, say, Myanmar or Laos. "The key advantage is that we don't need to set up every process from scratch.
We follow the model we established in Cambodia and localise it," says de Jong. "It's similar to buying a franchise."