Photography by Sam Jam 
When watching the trailer for the film Funan, The New People, one is struck by the first rate animation style. Its subtle and stark tones invoke the noir aesthetic of Hayao Miyazaki's Spirited Away or Ari Folman's Waltz with Bashir.
But what is perhaps most remarkable about Funan, which is set to be released next year, is that it is the first fully animated feature film about Cambodia. It is directed by acclaimed French-Khmer director Denis Do and co-produced in cooperation with Phnom Penh-based animation studio ithinkasia. The film, with a budget of nearly $7 million, is based on the experience of Do's mother during the Khmer Rouge era.
Since opening in 2010, ithinkasia has lent its expertise to a host of international films, advertisements and television programmes, such as the animated children's series Joe and Jack and The Neighbours. They also worked on 3.50, a live-action feature film that tells the story of a documentary filmmaker who attempts to rescue a girl who was sold into prostitution.
The company operates as both a for-profit animation studio and a school for young Cambodians looking to learn the ropes of drawing and design. Students come to ithinkasia to work their way through a 2D curriculum, written by ithinkasia, and a 3D curriculum sourced from New Zealand and adapted for those who speak English as a second language, and to potentially work full-time at the studio.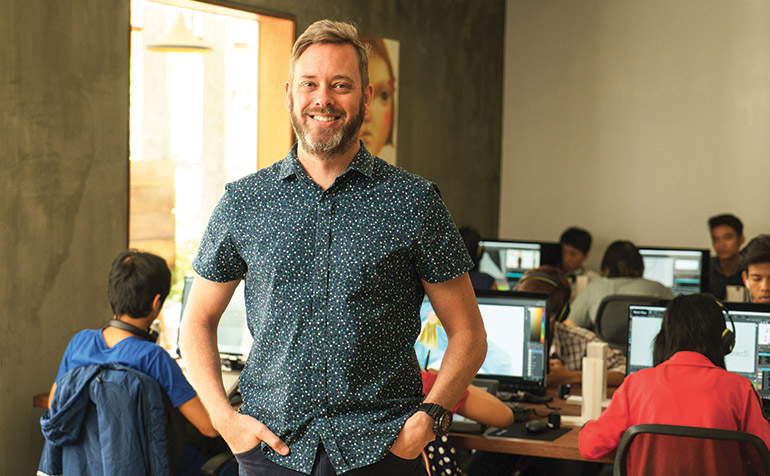 In ithinkasia's stylish Boeung Keng Kang office, managing director Justin Stewart says that the studio, which will also help animate a future Cambodia-based film entitled The Khmer Smile, set for release in early 2018, wants to help make the Kingdom an international name in the global industry.
"A lot of people say: 'Well, maybe the television industry or the animation industry could grow here in the next five to ten years,'" Stewart says. "And I feel like saying: 'No, we've been doing it. We did it three years ago, and we're doing it now.'"
Senior editor and colourist Leang Honglee says that while Cambodia's animation industry is "not really there yet", he believes his company could help make the difference.
"Animation-wise, [the industry] really needs to grow and kind of start now," he says. "This is what we can do."
A five-hour drive away from Phnom Penh in the sleepy city of Battambang, the Phare Creative Studio is also looking to establish a foothold in Cambodia's fledgling industry. The studio, launched in 2016 by local NGO Phare Ponleu Selpak, is the commercial culmination of an animation programme that began in 1994 with drawing classes for refugees of the Khmer Rouge's brutal guerrilla campaign.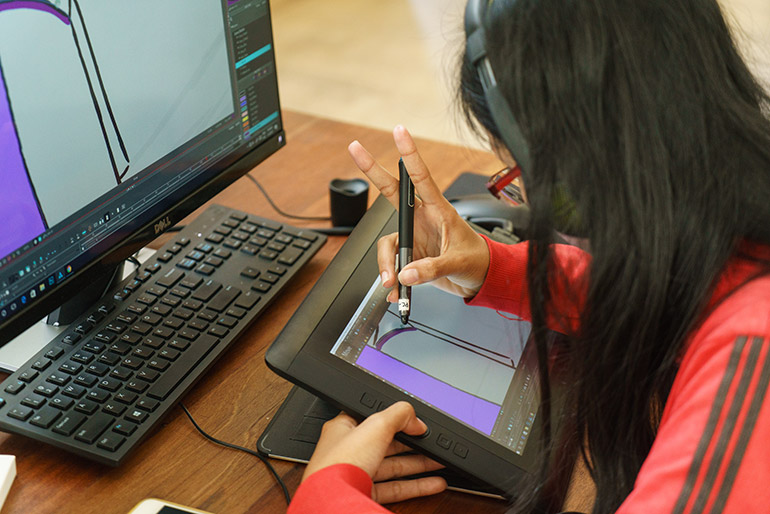 The NGO, which provides education, art instruction and social support to Cambodian families, launched their animation studio in 2007. After receiving a four-year aid package from the French Development Agency and French development NGO CCFD in 2013, they laid the groundwork for the newly christened Phare Creative Studio.
The team is small, with three graduates from Phare Ponleu Selpak's Visual and Applied Arts School working as animators. Their work so far has largely been with NGOs; they recently worked on a video with Handicap International about cluster munitions dropped by the US military during the Vietnam War.
Coralie Baudet, studio manager at Phare Performing Social Enterprise, says that while there is room for Cambodia's industry to grow, it is still difficult to attract young Cambodians who could opt for a more lucrative career path. "If you watch TV, there are no Cambodian cartoons – everything is from Cartoon Network or other studios," she explains in her Phnom Penh office, where she spends her time when she is not in Battambang. "So, of course there is potential. The problem is to find people who are interested in doing it."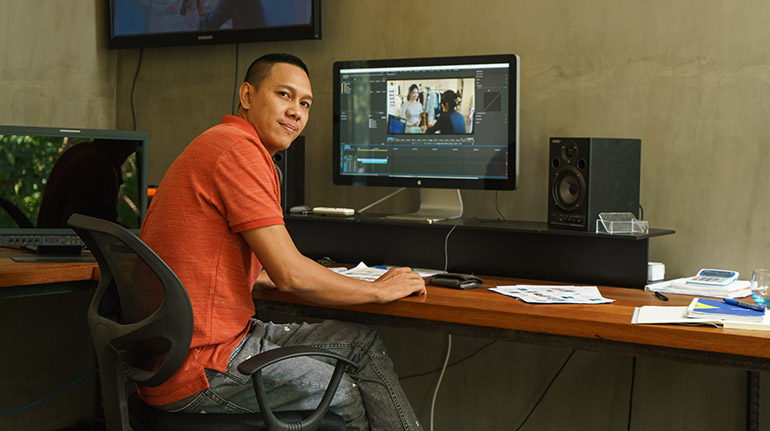 With 90% of all US television animation produced in Asia, according to a 2015 Research and Markets report, there is plenty of room for Cambodia to grow its own industry. But it still has a long way to go before it is on par with other successful countries in the region, such as the Philippines, which brought in $153m in sales in 2015 from work outsourced to the country. While this is only a tenth of the sales generated by Japanese anime, the Philippine industry's growth is in the double digits.
One may wonder why a company would invest time and money into an art form that is so painstaking and tedious, with a single minute of animation sometimes taking weeks to produce. For ithinkasia's Leang, the medium can provide a creative outlet for Cambodia, a country that has not always had a great deal of international attention. "We have a lot of stories to tell [in Cambodia]," he says. "You can put any kind of story into animation and create something that is very interesting."