Flutes wail and drums resound as the performers emerge, each clad in traditional black trousers and painted with spiralling mandalas and Khmer spirit tattoos. Tonight's show is entitled Eclipse. Deeply steeped in traditional folklore, it tells the story of a young hunchback and his feelings of anger at being ostracised from his community because of his deformity. With the story introduced – via handy English, French and Japanese subtitles on a screen above – the performers tell their tale by diving into a dazzling repertoire of gravity-defying and muscle-rippling stunts.
Despite only moving to Siem Reap in March 2013, Phare: The Cambodian Circus is already one of Temple Town's top attractions. Located in a 350-seat tent behind the Angkor National Museum, Phare offers nightly shows that fuse dance, music, juggling, contortion, fire play and daring acrobatics with an ever-changing roster of original theatrical stories that deal with contemporary Cambodian life, Khmer spirituality and the country's past.
Phare is Cambodia's answer to the infamous Cirque du Soleil, albeit with a twist. Many of Phare's young performers were disadvantaged youths (street kids, orphans, victims of human trafficking) who received free artistic training from Phare Ponleu Selpak, a Battambang-based NGO founded in 1994 by a group of former Cambodian refugees. The organisation's mission is to heal psychological wounds caused by poverty and war by fostering the development of new forms of expression and reviving artistic traditions lost during decades of turmoil.
Circus has a long history in Cambodia. The 12th Century bas-reliefs at the majestic Bayon temple, for example, show performers engaged in balancing acts, juggling and tightrope walking – arts that disappeared during the bedlam that was the 1970s.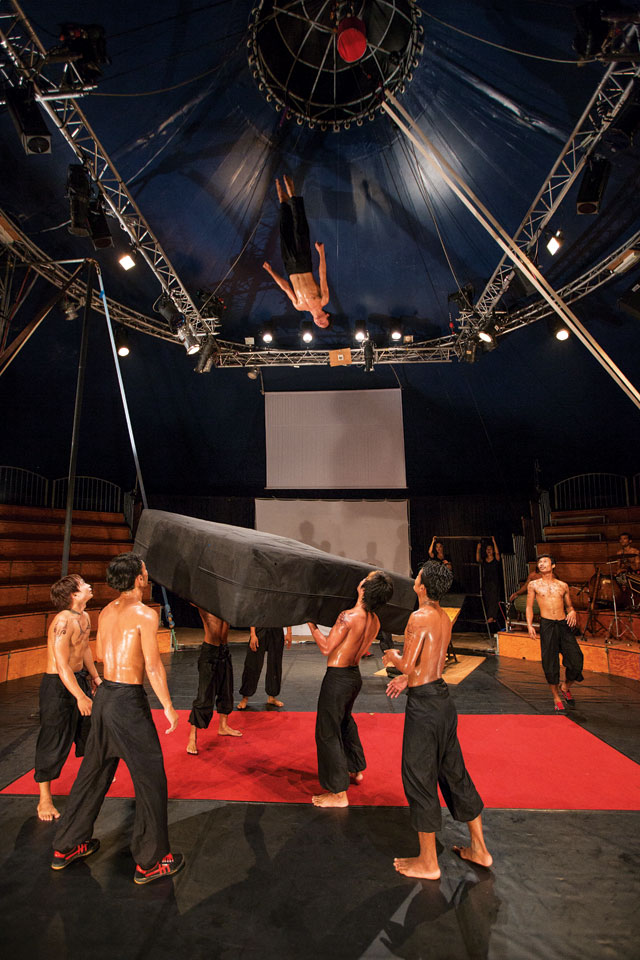 With hundreds of students in Battambang, Phare Ponleu Selpak (which translates as "The Brightness of the Arts") now provides children and teenagers with training in theatre, music, visual arts and circus performance. Its endeavours have been wildly successful, with troupes of graduates going on to perform in Asia, North America and Europe.
"Sometimes I feel scared while jumping through the air, but most of the time I feel confident," Khanha Choup, a 20-year-old performer, says softly. Choup began his artistic training at the age of 12. "One day, I'd like to be famous in Cambodia and around the world."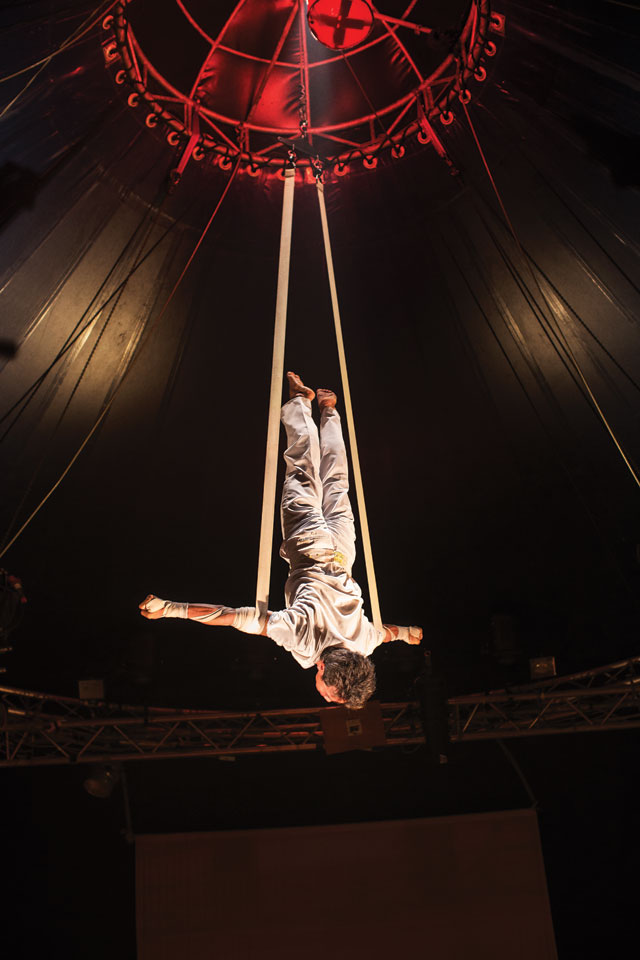 With wide smiles on their faces, the performers conclude the evening by dragging a massive seesaw onto the stage. Taking turns, a performer stands on one end while two more leap onto the seesaw's upraised arm, sending the first somersaulting and twisting through the air as the band – complete with flutes, drums and a xylophone – works itself into a frenzy. The performers' enthusiasm is infectious, and with plenty of comedic relief and audience interaction, the crowd stays riveted until the very end of the show.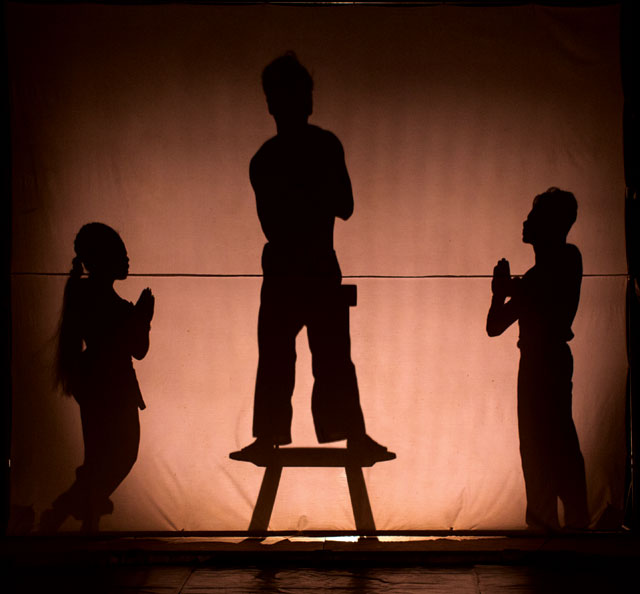 "The group that I'm working with now is exceptionally good," says Thina Kim, the team's coach and a Phare graduate himself, who puts his group through a gruelling daily training regimen. "I want everyone to perform their best."