I heard the news last month that my mentor, friend and fellow photographer Horst Faas had finally passed on.
Without Horst there would never have been a book called Requiem, the ultimate homage to the 135 photojournalists who died or went missing in Indochina between 1945 and 1975. Faas collected more awards for his photos than anyone I have known, including two Pulitzers.
His stark, sharp and direct images were a style of his own, with a hint of the German masters of the 1930s and 1940s.
He also put more freelancers on their way to fame than any editor I have known. His skill in selection even in the darkroom was supreme, choosing frames that would end up as the most known of the Vietnam War.
Eddie Adams' shot of the execution of a Vietcong prisoner during Tet 1968, and Nick Ut's infamous napalm girl photo, were pushed through to the public eye, the latter even with its confronting nudity. During an interview, Horst once said: "We can still be proud of what we shot." It was an understatement: the shots helped to change public opinion of the war and changed the course of history. Never again will still images have the same impact.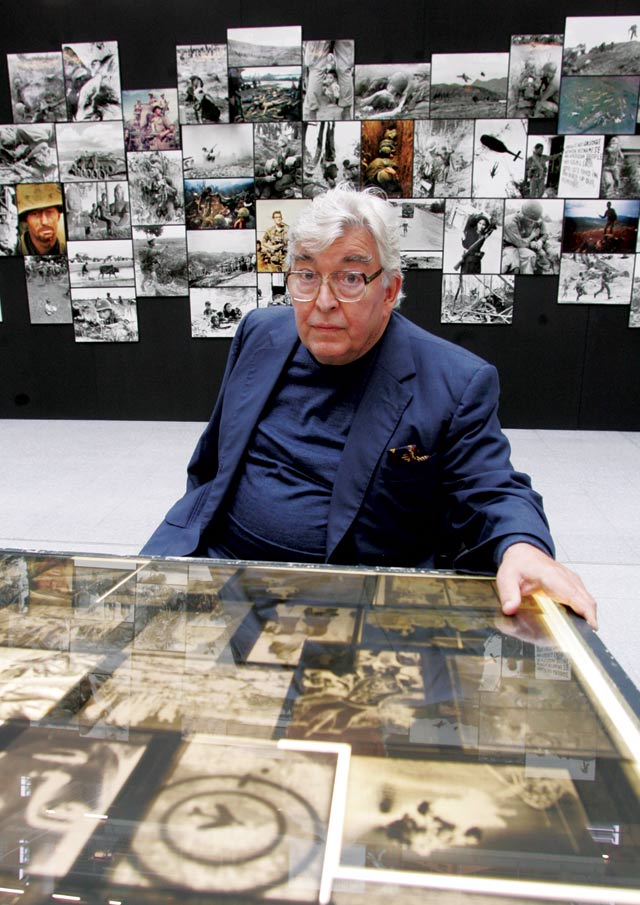 Horst arrived in Vietnam in 1962 and stayed for more than a decade. In 1967 an RPG round almost killed him – a wound that would shadow his life. It earned him the ultimate desk job: London photo chief for the Associated Press, gathering all of the agency's images outside the US. He anchored Olympics, state funerals and every major event photographers have been deployed to cover.
It was during a 2005 workshop that Horst mysteriously collapsed. Hours later he was on an operating table in Bangkok for a dangerous procedure on his spine. It left him paralysed from the chest down. He retired from London to Munich in order to receive the best clinical care. Nevertheless, he became a miracle on Skype and still ventured to Paris, London and even New York where evermore honours were bestowed upon him.
I can still see him sharing a helmet full of water with the 173rd Airborne in War Zone D during a drought. I recall Boudin lunches, cholon dens and late nights poring over pictures for Requiem. Horst befriended me, giving me breaks and bigger jobs than others. It is those human qualities that are his truest epitaph.
---
Tim Page has photographed wars for much of the last half century. He has worked in Laos, Timor, Afghanistan and many other countries covering conflict and its aftermath. Page worked closely with German photographer Horst Faas during the Vietnam War and during the curation of the book and exhibition titled Requiem.