When the automatic doors slide open for the first time on Laos' latest shopping mall, the Vientiane Centre, it will be a boon for the country's shopaholics who have long had to travel across the Friendship Bridge into Thailand to satisfy their consumer cravings. Although its grand opening has been delayed on numerous occasions over the past year, the mall will be a landmark for the communist state, which remains one of the poorest and least developed in Southeast Asia.
However, with Western brands such as Zara, Gucci and Dior set to open stores, alongside a state-of-the-art business centre, the mall is also symbolic of Laos' economic progress. For the past decade, the landlocked nation has enjoyed average annual growth rates of 8%, while its GDP has risen from $2.7 billion in 2005 to $11.1 billion in 2013, according to the World Bank. Laos' economy is propelled by robust hydropower, mining and agricultural industries, which are predominantly owned by Chinese, Vietnamese and Thai companies, but there has also been a tranche of Western investment in recent years. Last year, Coca-Cola opened a bottling plant in Vientiane, and the French lens maker Essilor International began business with a factory in 2013. The brands opening stores in the Vientiane Centre will be the latest additions to this influx.
"Things are definitely improving for the business community in Laos," said Jonathan McGrain, publisher of the online business magazine Laos Investment Review. "Of course there are problems, but in general, the government has displayed an admirable commitment to liberalisation, integration and openness. Progress, while perhaps gradual, has been consistent."
The government has become more comfortable accepting constructive criticism and engaging on difficult issues

Jonathan McGrain, publisher of Laos Investment Review
This was recognised in November, when a World Bank Doing Business report saw Laos climb seven places in the 'ease of doing business' rankings, moving from 155th to 148th. It also improved across the board in different indicators. Although this means Laos remains among the worst-performing Southeast Asian nations in terms of its business climate, consecutive years of improvement show that it is heading in the right direction.
According to McGrain, one of the main reasons for economic growth and improved business standards has been the government's willingness to listen to the business community and make the necessary changes.
"Over the past few years the government has become more comfortable accepting constructive criticism and engaging on difficult or controversial issues, although there is still a way to go," he said.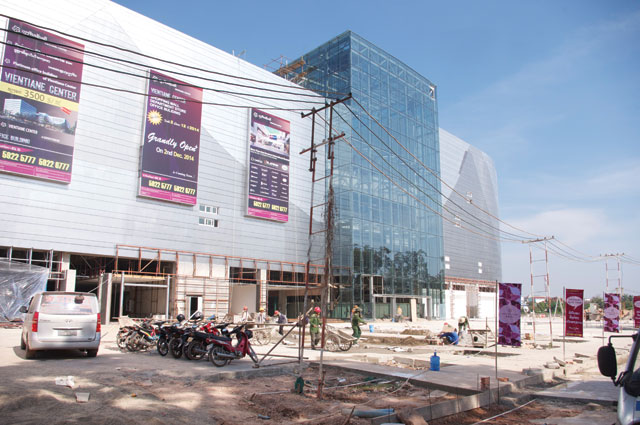 Chris Manley, chairman of the country's American Chamber of Commerce, and group company manager of infrastructure support company RMA Lao, agreed that while foreign investors face a number of challenges in Laos – a lack of ports, a small population and poor standards of human capital – the government is openly aware of these problems.
"There are articles in the newspapers every other day publishing quotes from the government and business leaders, indicating that one of the biggest obstacles is finding enough skilled labour at all levels for businesses," said Manley. "The government recognises that there are human resource constraints for investors and talks quite candidly about the need to improve training and education for people entering the labour force."
A 2013 report by the IMF described the Lao economy as "overheating" as a result of wage increases in the public sector and higher capital spending, and the fiscal deficit increased to 6.5% of the GDP. Admitting that the country was "running a high level of debt and is at risk of a financial crisis", Prime Minister Thongsing Thammavong introduced immediate changes – he suspended a $95 monthly allowance for civil servants, delayed payments to contractors and made a promise to curb salary rises.
Some took this as an indication of the Lao government's willingness to listen and make changes. Others were not convinced.
According to a senior member of the Western business community, who requested anonymity, such promises look great for the people at the IMF and the World Bank, but those in Laos are more sceptical of the government's openness. "There are major problems with the Lao economy that are not being sorted out and could put off foreign investment, but few businessmen, especially those not from Laos, China or Vietnam, would openly talk about it," he said. "Corruption is still rife and bureaucracy is a massive hindrance."
Transparency International's recent Corruption Perceptions Index ranked Laos as the third most corrupt nation in Southeast Asia, with only Cambodia and Myanmar faring worse. Furthermore, many in the business community are fearful of voicing their opinions about the country's economic situation.
"If a ministry isn't doing its job, which is causing your business problems, or the government refuses to pay a contractor, what can you do? Nothing," said the Western business leader. "A little talk with the right people might smooth things over, but if that doesn't work, you can't come out and openly criticise the government or go crying to the IMF. Your business will be shut down the following day and, if you're foreign, you'll be on the next flight out of Vientiane."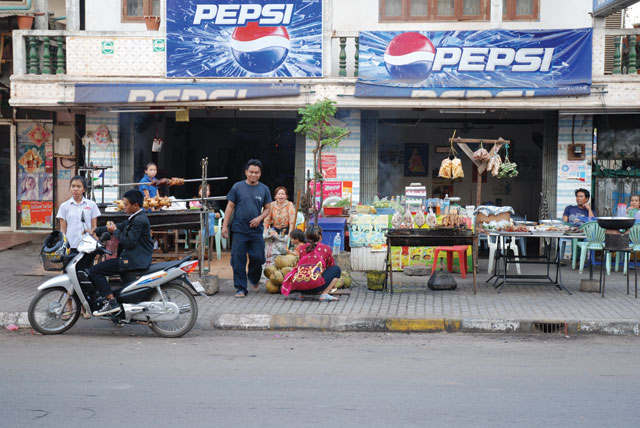 An example of this took place in 2012 when Macau-based property investment firm Sanum Investments was involved in a dispute with their Lao partners, ST Group. When the partners reneged on an agreement regarding a slot-machine club in Vientiane, Sanum Investments' offices were locked up, and the government placed control of the club with ST Group, imposed a $5m fine on the foreign investors and issued a retrospective $23m tax bill.
The Macau investors subsequently began legal proceedings against the Lao government at the World Bank's International Centre for Settlement of Investment Disputes, while the head of Sanum Investments, Jody Jordahl, fled to neighbouring Cambodia.
A more striking example took place in 2007 when Sompawn Khantisouk, owner and manager of the award-winning Boat Landing guesthouse in northern Laos, disappeared after criticising the proliferation of Chinese-owned plantations in his province. Some say he was kidnapped by police, although no government investigation has been launched and Khantisouk is still missing.
However, according to one Lao businessman, who also did not wish to be identified, such fears are overstated: "The vast majority of businesses are owned by the Chinese and Vietnamese, and the government certainly listens to these people."
He added that although many locals and foreigners in the business community are fearful of speaking out, there is often little need to do so because the government is fundamentally pro-business.
"For example, I have spoken to many Western companies who say they are very interested in Laos, mainly because it is 'politically stable', unlike some of our neighbours," he said, adding that this effectively means that people in Laos cannot protest, form trade unions, go on strike or criticise their superiors. "Laos' political and human rights atrocities have effectively been forgotten because of the attention paid to the economy. And sometimes, atrocities have been committed for economic reasons."
In 2009, US President Barack Obama declared that Laos had "ceased to be a Marxist-Leninist country", a designation that had previously prevented the US from issuing loans to the nation. Three years later, when Hillary Clinton became the first US secretary of state to visit Laos in 57 years, there was no mention of the disappearance of NGO workers or the political rights of its citizens. Instead, Clinton described her visit to Laos as a "strategic priority of American foreign policy today".
"The US is making substantially increased investments – diplomatic, economic, strategic and otherwise – in this part of the world," she said at the time.
Laos has no Western-educated opposition leader à la Aung San Suu Kyi, nor a free press to draw attention to the human rights issues faced by the vast majority of its citizens. Instead, the voices that come out are predominantly those of the business community. While many are fearful of voicing their true opinions – all named sources in this story, for example, said they would provide only "politically correct" answers – which could help to improve the economy, few can argue with the fact that profits are there for the taking in Laos, and the government is keen to make this possible.
"There are numerous opportunities for foreign investors, but you must have patience, and you can't be too risk averse," said Manley. "You have to realise that if you're investing here, you have to be comfortable with some level of business, legal and political risk."