The central bank's new chief, Muhammad Ibrahim, has big shoes to fill and faces a slowing economy

Muhammad Ibrahim has been named as governor of Bank Negara Malaysia, the country's state bank, following the retirement of the previous incumbent Zeti Akhtar Aziz.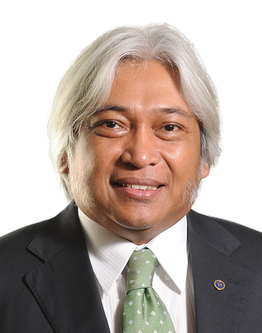 Muhammad, currently the bank's deputy governor, has been given a five-year term and immediately pledged to keep the country on the same economic path and continue Zeti's widely praised policies.
"It is important for the central bank to maintain monetary and financial stability, remain focused on its strategic agenda and work towards contributing towards a better future for all Malaysians," Muhammad said in a statement yesterday.
Born in 1960, Muhammad joined Bank Negara Malaysia in 1984 and was appointed deputy governor in June 2010. His duties include overseeing foreign exchange and money market operations as well as international reserve management. He holds master's degrees from Harvard and the International Islamic University.
"He's been in the central bank for a very long time so he's familiar with how it works," Krystal Tan, Asia economist at Capital Economics, told Channel News Asia. "I think the choice of Muhammad is a market-friendly choice that opts to maintain the status quo."
The ringgit rose on news of his appointment and analysts supported the decision.
"This is much-needed good news for Malaysia as concerns over 1MDB had dampened confidence," Trinh Nguyen, an economist at Natixis Asia in Hong Kong told Bloomberg. "The rallying of the ringgit is an exhaling of relief for investors, Malaysians and watchers."
After 16 years at the helm, Zeti steps down on 30 April. She is credited for steady policies and pushing for reforms such as the independence of the central bank. During her time in office, she has been critical of the government's running of 1MDB, a strategic state fund billions of dollars in debt. Zeti went as far as calling for criminal investigations into 1MDB on two occasions.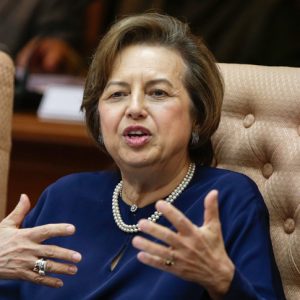 "Zeti is probably the most influential central banker we've had for a long time. She's left a mark, [and] she's set certain standards which her successor will need to emulate," Malaysian economist Jomo Kwame Sundaram told Channel News Asia.
But James Chin, director of the Asia Institute at the University of Tasmania, Australia, had less praise for Zeti's stance on 1MDB and was doubtful Muhammad would rock the boat on the matter.
"There is still no guarantee that the new governor will do something about 1MDB," Chin told Southeast Asia Globe. "He is likely to follow Zeti's lead. Zeti sat on the whole issue and waited for other government agencies to take the lead and I suspect he will do the same."
Prime Minister Najib Razak, also 1MDB's chairman, said the he was "confident" that under Muhammad's leadership the bank can continue its service in helping the government steer the economy.
According to Bloomberg, Muhammad faces a slowing economy and volatile capital flows and must rebuild reserves that are about 30% below a 2013 high. Growth is predicted to reach 4% to 4.5% this year, down from 5% last year, while inflation is forecast to increase.
Muhammad will chair his first policy meeting on 19 May.