The man charged with revitalising Thailand's ailing economic prospects has seen service on both sides of the country's political divide, but now Somkid Jatusripitak faces what could be the biggest challenge of his career
From our February 2016 issue – download the complete issue via our app here 
With a moribund economy and little hope of exports leading the charge to better days, Thailand is trying everything to revive its financial fortunes. Heading up the government's efforts to boost Southeast Asia's second-largest economy is 62-year-old business theorist and economist Somkid Jatusripitak.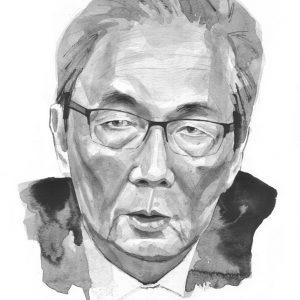 Jatusripitak's mentor back in college in the US was marketing guru Philip Kotler, and both are strong proponents of 'nation branding', the concept of building and managing a country's reputation. In Thailand's case, there is plenty to be done to salvage its image and, in particular, faith in its economy both at home and abroad.
At present, the country is being governed by a military junta that calls itself the National Council for Peace and Order (NCPO). It is aligned with the royal-leaning elite and is the sworn enemy of anything to do with the former prime minister, Thaksin Shinawatra. All of which makes it notable that Jatusripitak was appointed as an advisor to the government soon after it seized power in a coup in May 2014 and later made a deputy prime minister and full member of the NCPO. For it was Jatusripitak who co-formed Shinawatra's Thai Rak Thai party in 1998 and served under him as finance and then commerce minister.
According to Pavin Chachavalpongpun, associate professor at Kyoto University's Centre of Southeast Asian Studies, the military government is at pains to improve the country's economy.
"[The NCPO] realises that the worsening economy could lead to the collapse of the military government – not political protests or pressure from the international community," he said. "Thais might be able to tolerate political dictatorship, but if it affects their economic livelihood they will protest."
Despite being a key proponent of 'Thaksinomics', it is clear the NCPO has respect for his ideas and economic policies. However, his appointment may not be enough to save the sinking ship, with poor economic data piling up since the junta took over government.
"Bringing Jatusripitak into cabinet may have come too little, too late," said Thitinan Pongsudhirak, director of the Institute of Security and International Studies at Bangkok's Chulalongkorn University. "As architect of Thaksin's populist platform, Jatusripitak has the experience and mind to shore up the military government's limited legitimacy. But he should have been installed from the outset."
Thaksin was ousted in September 2006 in one of Thailand's frequent coups. Jatusripitak was in Paris and managed to avoid arrest upon his return. He prudently kept a low profile until he was summoned in February 2007 to promote the King's self-sufficiency economic policies, a move that garnered much criticism and led to him stepping down. Around the same time, he attempted to co-found a new political party, a move the junta countered by banning him and his associates from politics for five years, prompting him to form a business thinktank.
In the interim, he regained his academic and business stature, distancing himself from Thaksin's legacy and thereby ensuring that he is no longer seen as being under the former prime minister's shadow. And crucially, according to Pongsudhirak, "Jatusripitak's personal networks also overlap with the coup-makers".
But whatever his marketing talents and connections, Chachavalpongpun believes that Jatusripitak and the NCPO face an insurmountable struggle in convincing investors and consumers that they need not fear "totalitarianism".
Anyway, the NCPO will likely push the economist aside if anti-junta protests break out. "This government privileges security well above prosperity," said Pongsudhirak. "They would like both but, if push comes to shove, security will be paramount."
Keep reading:
"Thailand's humiliating hazing rituals are putting lives at risk" – At universities and colleges across Thailand a dangerous tradition of hazing through initiation rites is leaving students exposed to injuries and damaging democratic values