From rich curries to spicy stews, we bring you some of the region's best spots to enjoy authentic dishes and family recipes with a high-end twist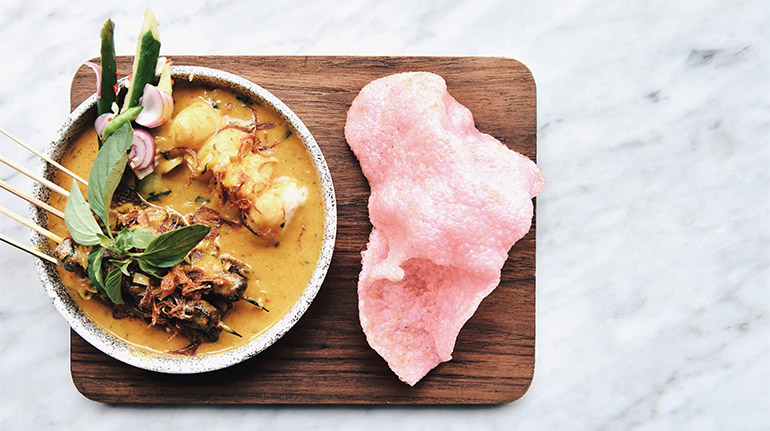 Hujan Locale, Indonesia
Located just off Ubud's main thoroughfare, Hujan Locale is a slick, masculine bar at ground level, but it's upstairs in the restaurant where the magic really happens. Chef Will Meyrick's 15-plus years of scouring Indonesia for its most magnificent recipes and ingredients have really paid off at this lesser-known gem that tinkers expertly with dishes from across the archipelago to create a menu that feels both traditional and refined. The menu changes regularly but instantly plump for an Acehnese dish if one is available. On our visit the Padang-style thick kalio curry with stuffed fish and minced prawn was wonderful, though the snapper ceviche with kaffir lime and krupuk peyek was the true standout – quite possibly the best thing we've tasted this year.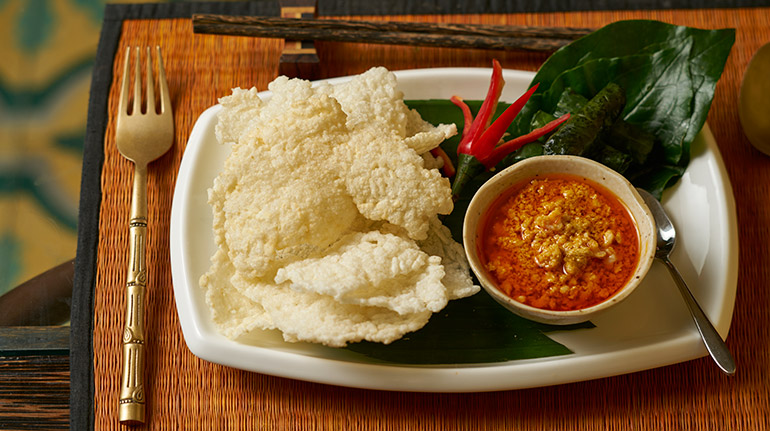 Kravanh, Cambodia
There is a great deal of competition for the title of Phnom Penh's best authentic Cambodian food, and Kravanh has certainly earned its place in the conversation. The restaurant is simple yet elegant, with high-powered ministers and businesspeople regularly discussing the issues of the day over the restaurant's extensive menu of comforting Khmer classics and a glass of wine. Fish amok, one of the country's best known dishes, is on point here, while any of the fabulously rich curries and salads are also certain to satisfy. For something a little different, we'd recommend the nataing, a warm, prawn-based dip served with rice crackers. While the original Kravanh overlooks the parks and fountains that line Sothearos Boulevard, a new location has just opened in the up-and-coming Russian Market neighbourhood.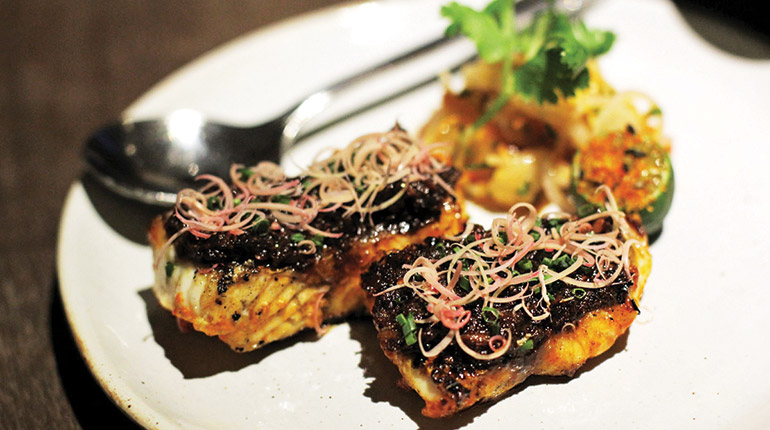 Candlenut, Singapore
With a Michelin star and a new location along leafy Dempsey Road inside the stylish, minimalist COMO hotel, Candlenut's Singaporean chef-owner Malcolm Lee serves up modern and refined – yet still respectful – interpretations of the old Nonya recipes his mother used to whip up. Baba Nonya, or Peranakan, cuisine is the original fusion food that evolved as the early Chinese migrants who settled in Malaysia and Indonesia began marrying Chinese classics with local ingredients. Lee's curries, such as a rich chicken 'yeye' coconut curry with fried shallots, green peppercorns and kaffir lime – use rempahs (spice pastes) that are made from scratch. Leave room for the rich and earthy "Buah Keluak" ice cream, made with Valhrona chocolate, salted caramel, chocolate crumble, specks of chilli and drizzled with a warm milk chocolate espuma.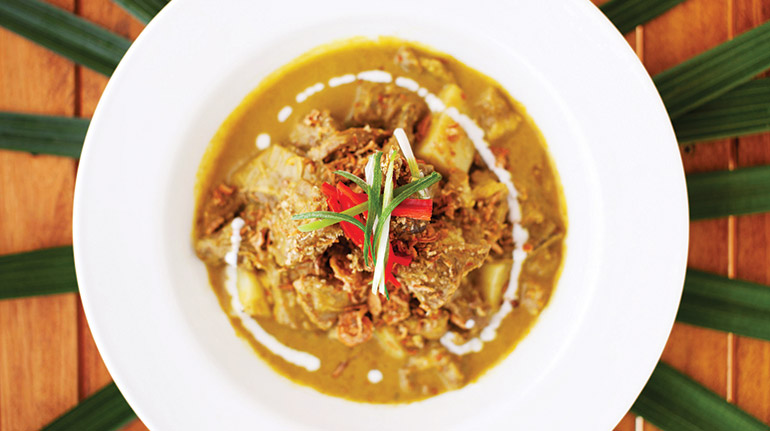 Raya Thai Cuisine, Thailand
Tucked inside a faded but stunning old colonial Sino-Thai mansion, this 18-year-old family restaurant has become a Phuket Old Town institution, attracting foodies from all across Thailand. The old dame has aged gracefully, with gorgeous Portuguese mosaic tiling, pretty stained glass and walls adorned with '50s vintage prints and photos of celebrities, royalty and prime ministers enjoying many a meal at Raya. Head chef Khun Kulab's menu is an ode to the historic cuisine of the south – don't miss the kanom jeen (creamy crab meat yellow curry served with little swirls of rice noodles), as well as the rich pork stew and the deep-fried sea bass with shallots, fiery chillies and doused in a tamarind and lemongrass sauce.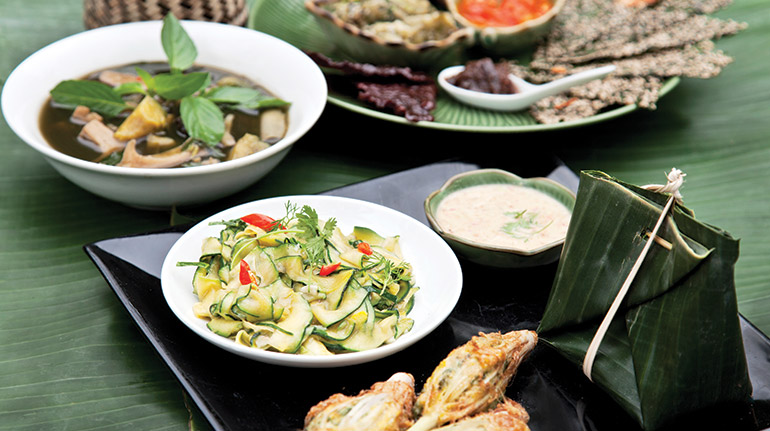 Tamarind, Laos
Cooking classes abound in Luang Prabang, the misty, temple-studded former Royal capital of Laos that was awarded Unesco World Heritage status in 1995 for its dreamy French colonial architecture and gilded pagodas. But this breezy café on the banks of the Nam Khan River arguably boasts the old quarter's best and most popular cooking schools (classes take place in an old villa next door). The restaurant, run by Laos chef Joy Ngeuamboupha and his Australian wife Caroling Gaylard, serves up homely authentic northern Laos soul food such as buffalo laab, bamboo shoot soups, dried riverweed and spicy Luang Prabang sausage.
This article was published in the August​ edition of Southeast Asia Globe magazine. For full access, subscribe here.