Singaporean filmmaker Eric Khoo, took time out to talk with Southeast Asia Globe about the genre and the lineup of scares for the event he founded, Scream Asia Film Festival 2018, which includes master classes with Indonesian director Joko Anwar (Satan's Slaves) and South Korean director Yeon Sang-ho (Train to Busan).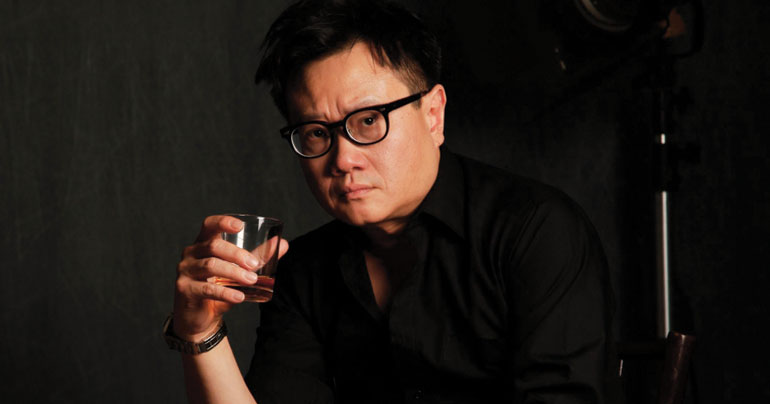 Asia is known for its own brand of stylistic and visceral horror on screen, which Western audiences got a taste for in 1998's super-creepy Ringu, spawning a US remake and franchise. Now, Singapore is home to Scream Asia Film Festival 2018, which launches there 19 October and runs through the 28th – the first-ever scream fest of its kind in Singapore.
Scream Asia makes its debut this year. How can this festival help promote the genre?
This year's festival has good programming, master classes and a short film competition for next year's edition. We hope that Scream will reach out to Asian horror fans and create more awareness for this fascinating genre.
How did the idea for the festival come about?
Horror cinema was and probably still is my first love. My mother introduced me to it when I was a little boy, and so I have dedicated this festival to her.
Southeast Asia has a big love for horror movies – Vietnam's The Housemaid and Thailand's Shutter were huge in recent years. Why is there such an appetite for horror in the region?
Here in Asia, we believe in the spirit world, and that's one of the reasons why our films from the region are sometimes far more frightening than what is churned out by the West.
The lineup for the festival is jam-packed with exciting films, including the world premiere of Zombiepura, a screening of Lars von Trier's The House That Jack Built and the Asian premiere of Overlord. What are you most excited about at the festival?
As I've already watched the films on the programme, what I really can't wait for is to attend the master classes and hear from my fellow filmmakers about their journeys to the "dark side".
[manual_related_posts]
For some people, the thought of watching horror movies is just too frightening, while others get a huge kick out of it. What would you say to people who are not fans of the horror genre?
They most likely won't like roller coaster rides either, but if you go beyond the scares, some of these films are truly enjoyable – try to be brave and just bring a pillow along to be safe.
What does the future hold for the Scream Asia Film Festival?
The future will be a bloody good one!
This article was published in the October 2018 edition of Southeast Asia Globe magazine. For full access, subscribe here.