Cannabis use was decriminalised in Thailand since June 2022. Yet almost a year on, the country still lacks a comprehensive legal framework to regulate the production, distribution and consumption of cannabis or marijuana products.
Amid the legal ambiguity, a fast growing cannabis industry has emerged with significant implications for both Thailand and the broader Southeast Asia region, home to some of the world's toughest drug laws.
Thailand's move has triggered the possibility that other Southeast Asian countries could soon follow suit and change their stance towards the drug.
Prominent Malaysian and Indonesian politicians announced that their respective governments are evaluating on whether to legalise cannabis for medical uses. Malaysia's then-Health Minister Khairy Jamaluddin even visited Thailand on a work trip to better understand medical cannabis.
However, Thailand may not be the best role model for Southeast Asian countries looking to legalise cannabis, particularly for medical purposes. Here is why Canada serves as a better reference than Thailand, due to its long experience in legalising medical cannabis – since the early 2000s – and clear regulations.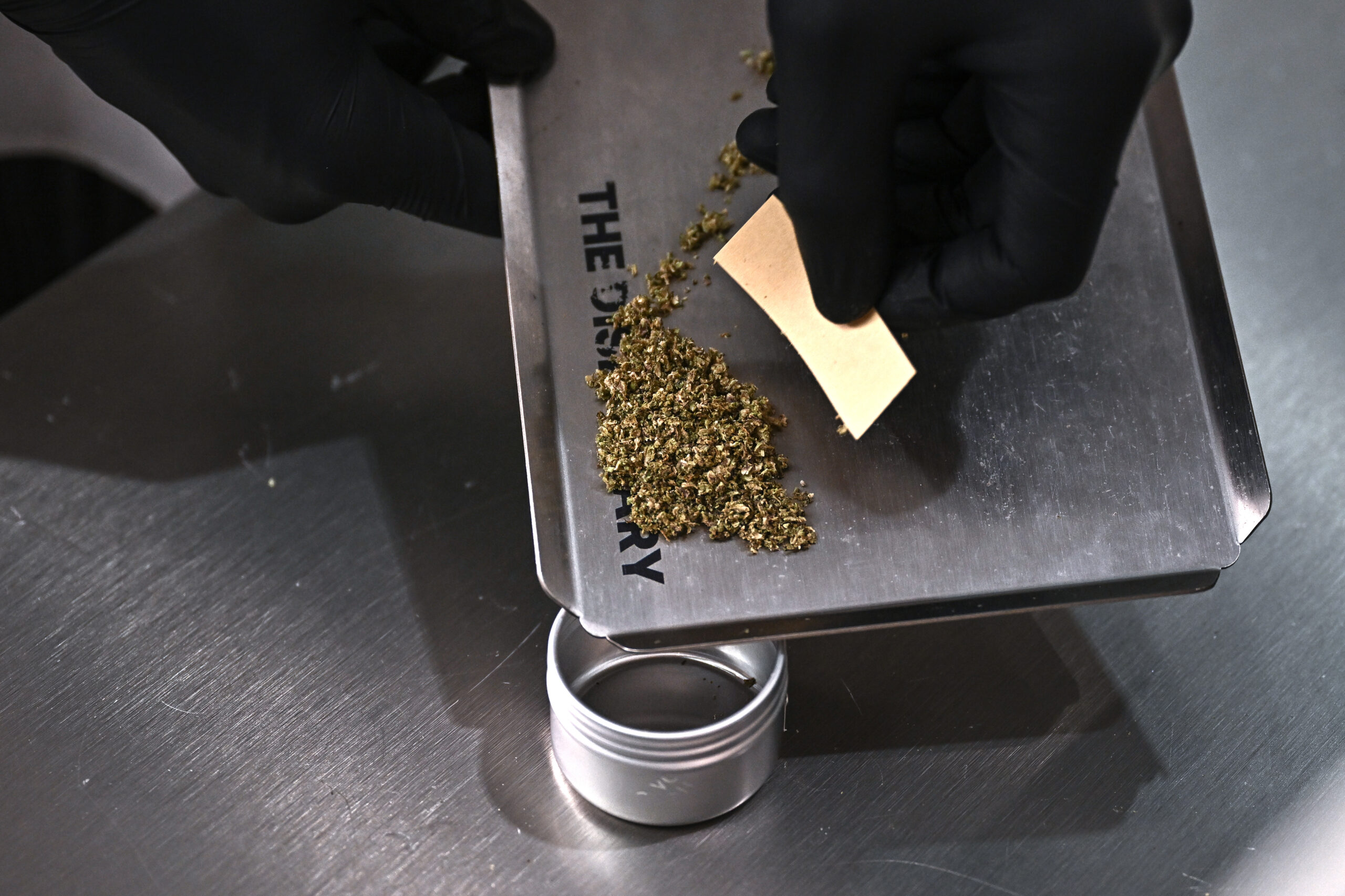 Legal ambiguity
Until relatively recently, all possession and use of cannabis were illegal in Thailand. But in late 2018, the Thai government passed an amendment legalising cannabis for medical uses. A year later the Thai government introduced new laws permitting the importation, production and distribution of medical cannabis.
However, consumption of recreational cannabis remained a punishable offence until a sudden policy change in 2022, when all parts of cannabis plants and hemp plants were delisted as narcotics. The government also legalised cannabis-infused products, on the condition that its tetrahydrocannabinol (THC) levels do not exceed 0.2%.
The government not only decriminalised the cultivation of cannabis, but also freely distributed one million cannabis plants to households for cultivation.
Health authorities insisted that the revised regulations were aimed at promoting cannabis's medicinal, health and economic benefits, with Health Minister Anutin Charnvirakul emphasising that recreational cannabis remains illegal. But in reality, Thailand has essentially decriminalised recreational cannabis.
At present, there are only a handful of instances where the sale and consumption of cannabis are regulated, such as banning cannabis consumption in public areas or by pregnant women.
The government implemented these piecemeal safeguards only after cannabis was already decriminalised and available for sale.
Consequently the absence of a comprehensive bill to regulate cannabis has resulted in a legal grey zone, with few restrictions on the use, sale and cultivation of cannabis products.
According to Thai Senator Somchai Sawaengkarn, the absence of a "specific law to govern cannabis" has resulted in enforcement agencies being reluctant to arrest individuals who flout the regulations.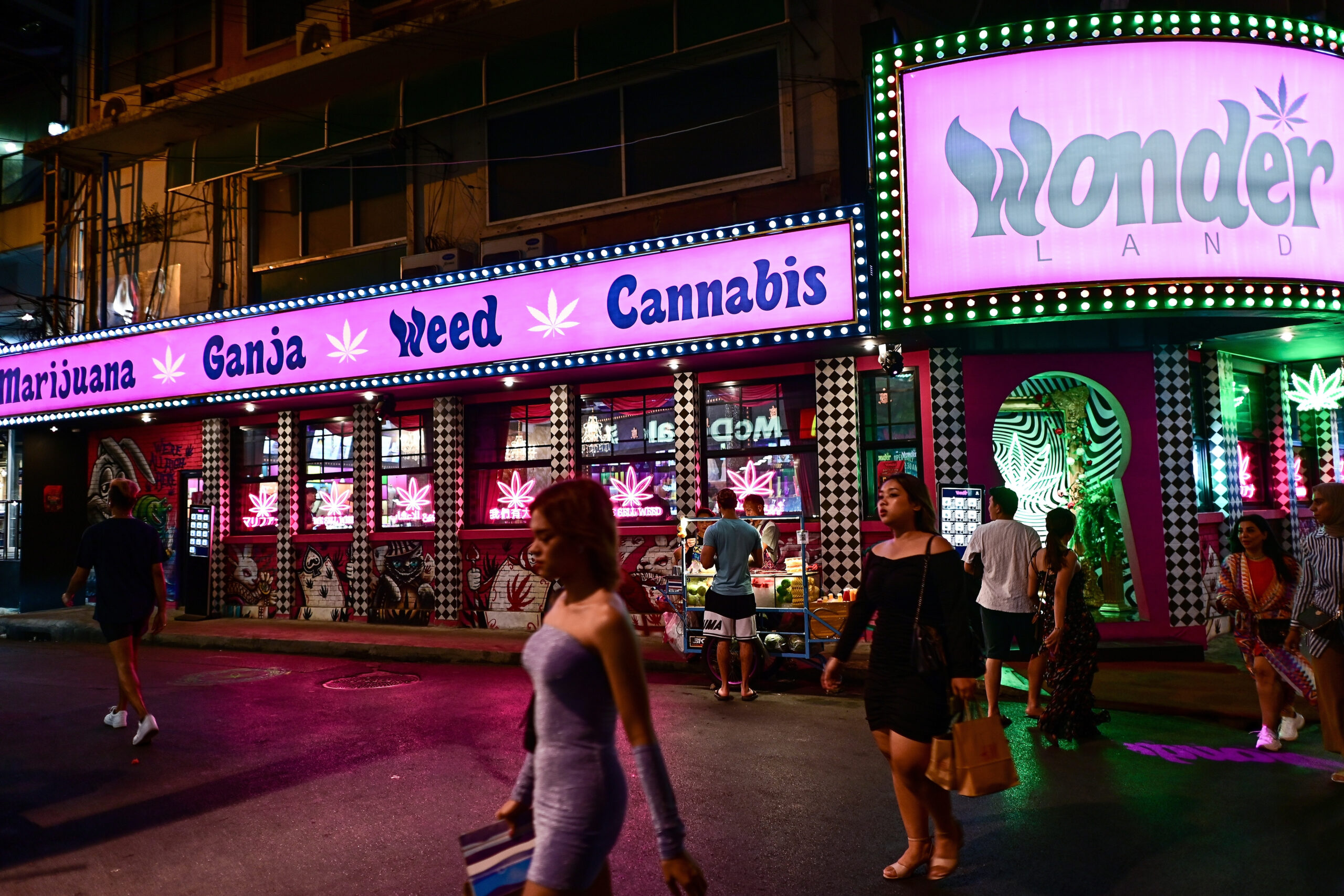 Impact on Thai society
Due to the lack of safeguards and limits placed on recreational cannabis, since June 2022 there has been a proliferation of shops selling cannabis-infused products, from food and drinks, to even toiletries.
Weed with up to 35% THC is openly on sale and consumed in cannabis shops, more than a hundred fold above the legal THC threshold.
A recent study by researchers from the Bangkok-based Chulalongkorn University has found that more than 30% of randomly sampled cannabis-infused drinks had exceeded the legal THC limit.
Thai health authorities estimated that the number of people addicted to cannabis has risen fourfold within the last six months, with a similar increase in the number of patients with impaired consciousness and mental issues due to marijuana consumption.
In response to the rising report on the side effects from cannabis consumption, the Thai government is now seeking to tighten cannabis regulation.
In recent months, the Thai government has been working on introducing a cannabis bill in parliament. The bill has sparked public debate, with protests from supporters and opponents of the move to legalise recreational cannabis. Given such polarised social attitudes towards cannabis, it is not surprising that the parliament has failed to pass the controversial cannabis draft bill.
While the government has promised to table a revised bill to clarify the legal status of recreational cannabis while imposing safeguards, its timeline is unclear since the Thai parliament was recently dissolved to made way for General Election scheduled in May. The legal ambiguity of recreational cannabis is not likely to be resolved anytime soon.
Canada's controls on medical cannabis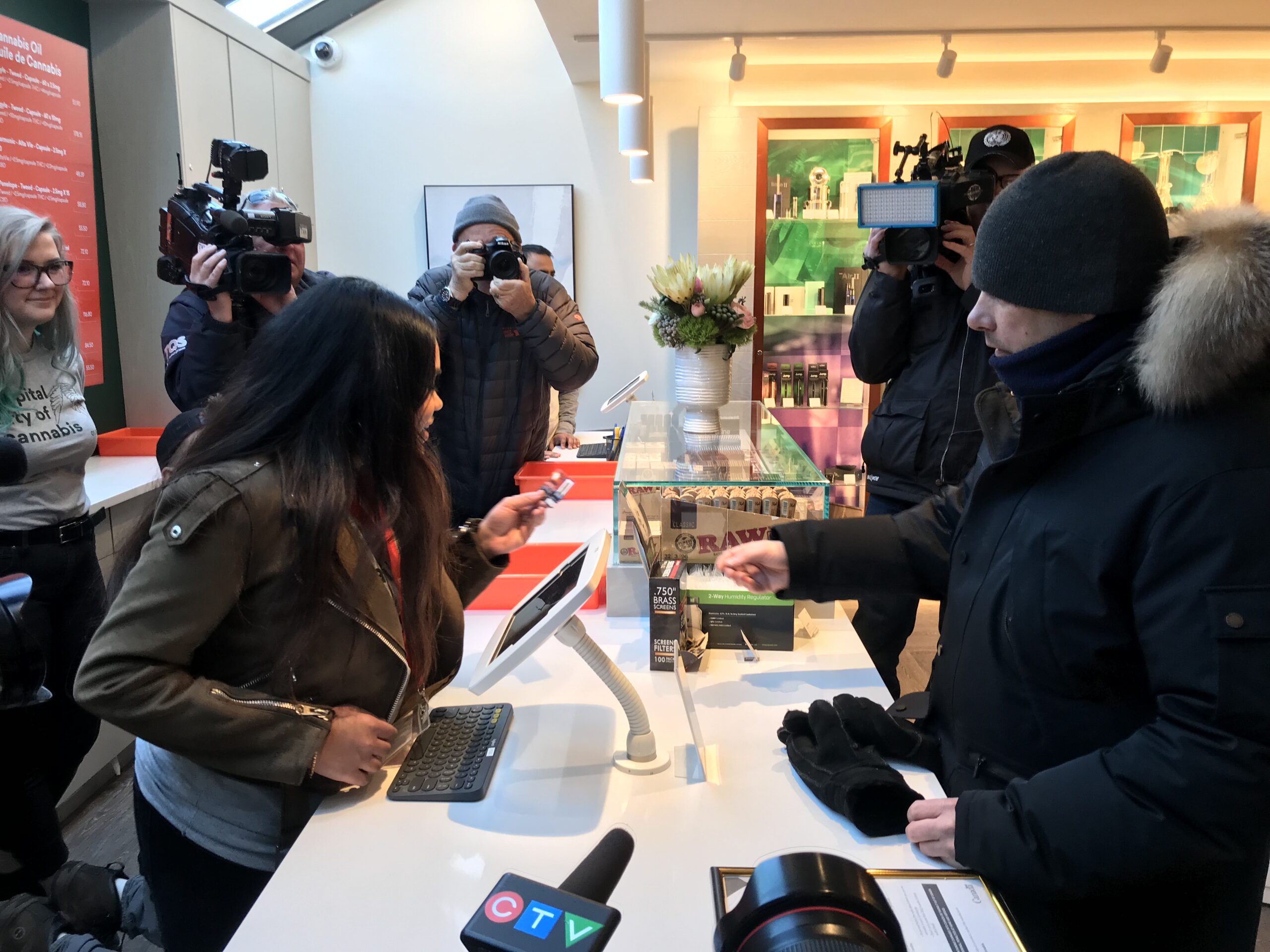 The short time period of just four years since the legalisation of medical cannabis has arguably contributed to a lack of expertise among health officials to formulate robust legal mechanisms and prevent cannabis misuse.
But considering the legal loopholes in Thailand's approach, Canada could serve as a better case study for Southeast Asian countries looking to liberalise their drug laws.
Although Canada legalised recreational cannabis in 2018, what happened before 2018 holds valuable lessons for countries seeking to legalise medical cannabis.
To prevent recreational cannabis consumption, until 2018 it was mandatory for individuals in Canada to obtain a "medical document" from a qualified medical practitioner before being permitted to purchase cannabis for medical purposes.
The medical document was similar to a prescription.
Those documents typically included the patient's name, date of birth, physician's information, daily allotment and duration of use.
If the patient's medical document expired while they were in possession of medical cannabis, the person could be liable for criminal prosecution.
Furthermore, Canadians could only purchase medical cannabis from producers approved by Health Canada, a department responsible for the country's health policy.
The regulations in place at that time mandated licensed producers to implement security and inventory control to prevent diversion to non-intended users. Good production practices were also put in place to ensure that cannabis underwent quality-control before being dispensed for medical purposes.
With such a strict cannabis licensing regime, Canada was more successful in regulating medical cannabis. Thus, for countries exploring the legalisation of medical cannabis, Canada serves as a better role model than Thailand.
---
Kevin Zhang is a senior researcher at the ISEAS-Yusof Ishak Institute. Siti Suhaila Harith is a research intern for the institute. This article is republished from The Conversation under a Creative Commons license. The original article can be accessed here.