Gleaming glass and steel structures boasting contemporary design features may not be many people's impression of Phnom Penh, but a building boom is rapidly changing the Cambodian capital's image
Advertorial
Anyone emerging from Phnom Penh International Airport after a five-year break from Cambodia's capital will definitely notice one major change: Phnom Penh's buildings are reaching for the sky. While the number of tall buildings – currently 21 with between 21 and 29 storeys plus 12 with more than 30 floors – may not necessarily be a reliable indicator of economic vitality, it is certainly one that points to a robust building boom.
"Expansion, growth and sophistication would be the three words to describe the Phnom Penh property market in the past five years," said David Murphy of Independent Property Services, based in the capital. "Phnom Penh Tower, Vattanac Capital and GT tower were just ideas five years ago and now dominate the Phnom Penh skyline and add legitimacy to the Phnom Penh commercial real estate sector."
Indeed, Vattanac Capital, a recently completed 187m, 39-storey glass-clad tower is one building that points to the future direction of the city's development. And four kilometres across the city lies the $205m Aeon Mall, another landmark development, with 68,000 square metres of retail and F&B space, including cinemas, an ice-skating rink and bowling alley. And Japanese mall giant Aeon has just announced it will construct an even bigger mall in the city.
"The main game-changers were Aeon Mall and Vattanac Capital in 2014," said Sophia Perez, research and consultancy manager at Knight Frank (Cambodia). "They not only introduced higher standards to the market in terms of design and quality, they also introduced true segmentation to the retail and office markets."
And in another clear sign of a building boom, Cambodia is to host its first property awards this month, organised by Ensign Media, publisher of luxury Asian real estate magazine Property Report. Ensign has developed its awards programme over the past ten years and, after including Cambodia categories in its headline South East Asia Property Awards event in Singapore since 2011, is sure that this is the right time to hold such an event in the Kingdom. "Now the market is clearly large and diverse enough to justify holding a standalone event with multiple categories," said Terry Blackburn, Ensign's CEO.

But it is not just big-ticket retail and office projects driving the boom. As Andre de Jong, managing director of Bosch (Cambodia) puts it: "Any corner you are on [in Phnom Penh], you can see big developments [including] office buildings and condominium developments – which are a big area for us – but you can also see mall projects, an airport extension, hospitals. All these sectors are growing."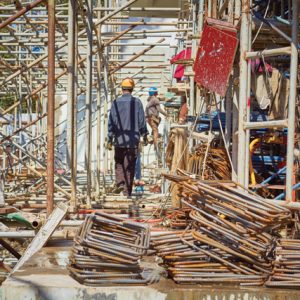 Bosch itself has recorded double-digit growth in Cambodia each year since 2010, with "power tools and security systems" being their big sellers to the construction sector, according to de Jong. And he is confident that growth will continue for the foreseeable future. "I believe we are still at an early stage of development… it's only the beginning," he said, pointing to future plans for ports, road construction, flyovers and even an elevated railway from the airport.
"Investors, both local and from abroad, have recognised that Cambodia is a developing economy, which brings opportunity," said Meas Veasna, managing director of Naki Group, property managers of the landmark Silvertown condominium complex. "Locally, more people are looking to own property; they see it as a safe investment in which they can earn monthly rental income, especially from the growing number of expats coming to Cambodia."
In turn, according to Meas, international investors also see the opportunity to own these properties and earn income, which may generate a greater return than in their home country. This adds stimulus to the property sector and provides an opportunity for related businesses working in areas such as construction, interior design and property management.
One such company is YellowTree Interior, a leading contractor in both interior and exterior design. In the past five years, the firm has "seen a definite change from smaller-scale projects to bigger jobs for high-end international clients," said Bernie Durkin, the company's general manager. "We are also seeing local developers producing good standard buildings and requiring our services as well. As Cambodia's economy becomes more internationalised, there is definitely more demand for international standard work."
Coupled with this demand is an increasing desire and rising obligation for insurance, both in the construction stage and for completed projects.
"The premiums the Cambodian insurance market receives for these two insurance classes has increased by 140% for construction and 285% for property insurance from 2010 to 2014," said David Adair, chief operating officer for Infinity Insurance. "From a commercial and corporate perspective, the demand will continue to grow with foreign investors who demand insurance to protect their investment. So we can expect the property insurance market to continue to grow as it has for the previous five years."
Murphy predicts the next five years can be summarised under three main themes: growth, quality and consolidation. If Cambodia continues to record solid GDP growth, as it has been since 2010, and with the Asean Economic Community fast approaching, the property sector will continue to grow. But, Murphy said, this may be tempered with more discerning buyers chasing quality projects that make good on their promises. "Projects have been delivered that have failed to meet their financial projections as detailed to their retail buyers," he said "This makes it difficult to source buyers for their subsequent projects and as such you will see the cream rise to the top in terms of developers, agents and projects."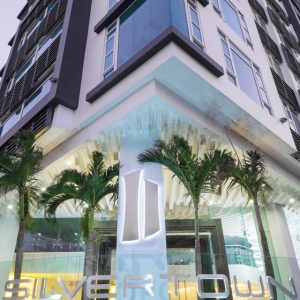 Indeed, with the bar being raised ever higher in, for example, the condominium market, the next five years should see an improvement in the overall design, quality and range of facilities promised by developers. "It's hard to find an upcoming development that doesn't promise an infinity pool, a state-of-the-art gym, a five-star round-the-clock service, a retail component, basically everything tenants could possibly ever need," said Perez. "The new projects are not just selling space to live in, they're selling a lifestyle." 
However, all this positivity is tempered with reservations regarding the lack of regulation. With a lax application of rules, or an actual lack of regulations – not to mention channels for getting around them – residents of a gleaming apartment complex could well wake up with another big building going up right next door.
Perez believes investors are being cannier and pickier, particularly as there are now so many projects to choose from. "Some developers might see this as a negative because it's not as easy to sell projects as it was three to four years ago," she said "But I think it's definitely a positive for those developers that have studied the market, know its demands and are offering a product that is genuinely of value to the current and foreseeable market."
A month ahead of the property awards, Blackburn said he expects to see increased demand for high-quality condominiums and Grade A and B offices in Phnom Penh. This will come "as the middle class continues to emerge and business moves beyond traditional industries", he said. "Hopefully this can be achieved whilst preserving Phnom Penh's unique historical heritage."