"We used to have regular seasons; dry for half the year and rainy for the other," laments 70-year-old Cambodian rice farmer Neang Bo to UN Environment Programme (UNEP) staff. "Now we don't know when the rain is coming… it makes it very difficult to grow rice."
Southeast Asia is on the frontlines of the global climate crisis. Throughout the region, droughts and storms are becoming more frequent and fiercer than ever before, devastating homes, disrupting food supplies and leaving people's lives in ruins.
In the decade leading up to 2014, the 2004 Indian Ocean Tsunami, 2008 Cyclone Nargis and 2013 Typhoon Haiyan (Yolanda) raged through the region, costing a staggering $22billion, and claiming 278,000 lives between them. Once considered the storms of the century, these devastating tempests now look like harbingers of things to come in a rapidly warming world.
This year's tropical storm season so far fits the bill, with more than ten storms hitting the region starting with Tropical Storm Pabuk, which broke records on 1 January as the earliest-forming storm in the western Pacific. The tempest made landfall in Vietnam, Malaysia, Thailand and Myanmar, where it collectively cost ten lives and over $150m in damage.
Then, in late April, following weeks of severe drought with temperatures soaring over 40°C almost daily, the central provinces of Myanmar were hit by freak hailstorms, affecting over 37,000 people – including Yin Myo, a resident of Mandalay.
"I felt afraid of the strong wind, the rain and the hailstones," she told AFP. "Some… were as large as golf balls."
None of these events are created by global warming, but they are all enhanced.

Kevin Trenberth, US National Centre for Atmospheric Research
Higher temperatures spell more extreme weather because a warmer environment lends storms more moisture to fuel their fury, according to Kevin Trenberth, a climate scientist at the US National Centre for Atmospheric Research. He told Southeast Asia Globe that this change means "more intense and bigger storms, certainly more rainfall or even snowfall [and] greater risk of flooding."
In places where it's not raining, global warming can mean that "droughts are stronger and set in quicker, increasing risk of wildfire," he added.
This year, national temperature records have been broken from Myanmar to Vietnam, with areas of Myanmar experiencing the highest recorded temperatures in the ASEAN region. And that's despite the fact that residents in the Philippines' Dagupan City felt temperatures approaching 52°C this April.
Globally, 2019 is set to become the hottest on record, surpassing even 2016's searing temperatures that unleashed the worst drought in half a century upon Southeast Asia. Though 2017 and 2018 were cooler by comparison, Trenberth said, they were "still much higher than anything before 2014."
In short, this is only the beginning. More record-breaking years are on the way.
"Increasing carbon dioxide and other greenhouse gases guarantee more warm years to come," Trenberth warned.
"None of these events are created by global warming, but they are all enhanced."
---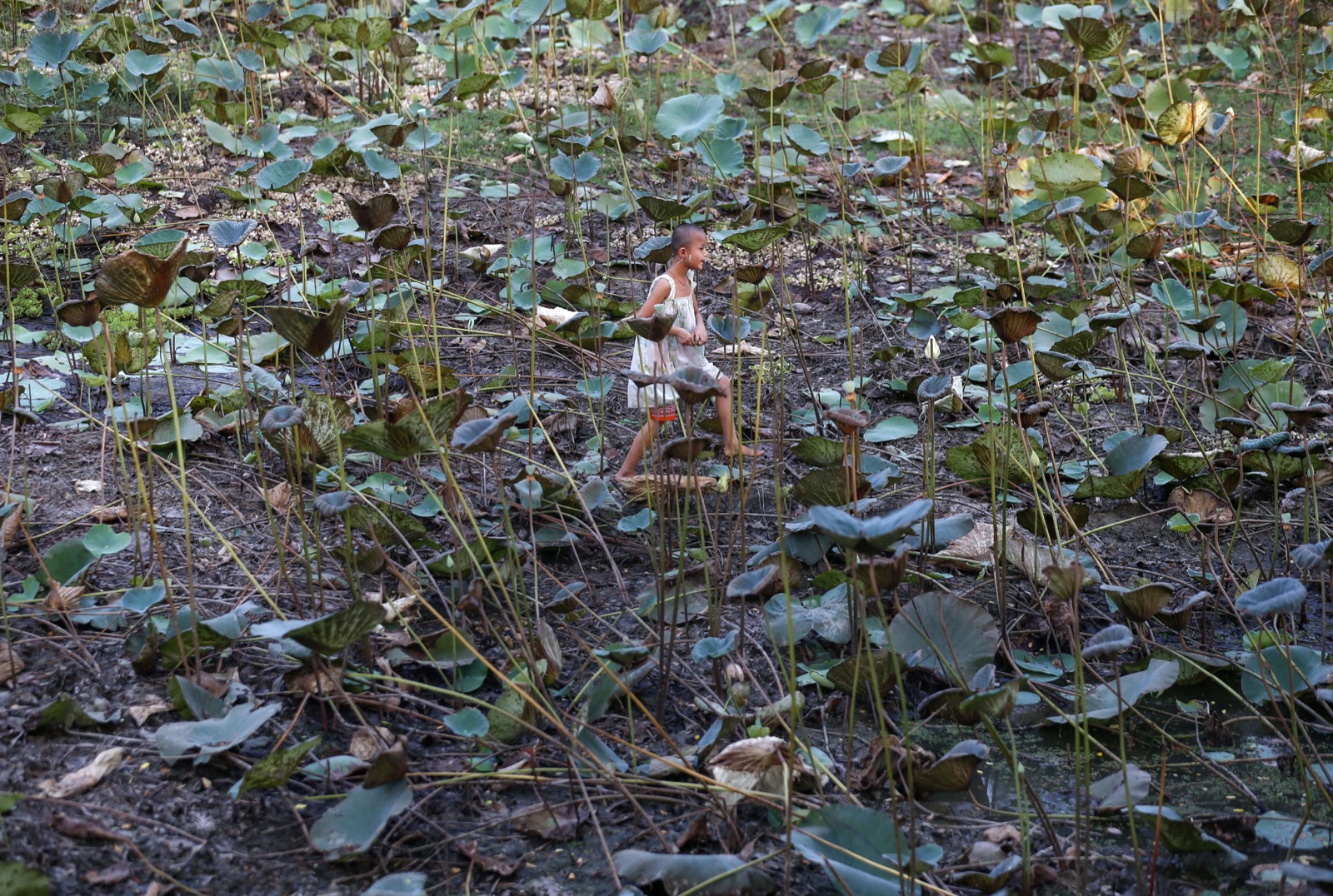 The El Niño Factor
As if global warming wasn't enough of a hazard, wildcard El Niño takes things from bad to worse. One of Earth's most influential natural climate phenomena, El Niños can have brutal impacts on global weather patterns. According to Trenberth, they are the biggest cause of dry spells and drought around the world.
Every two to seven years, changes in tropical winds and pressure shift warm waters of the Pacific Ocean from west to east. This leads to more rain and floods over the western Americas, while in Southeast Asia it can spell reduced rains over Indonesia, and lead other countries to experience drought.
In the third quarter of 2018 alone, close to five million people in southern ASEAN were affected by drought, according to reports from the ASEAN Coordinating Centre for Humanitarian Assistance on Disaster Management (AHA Centre).
The Philippines has been particularly stricken. Diminished rains in April forced 39 local government units to declare a state of calamity, with agricultural losses approaching $100m, according to the UN Office for the Coordination of Humanitarian Affairs.
But they're not alone. According to a joint study by the UN Economic and Social Commission for Asia and the Pacific (ESCAP) and ASEAN released in April, in a best-case scenario, from 2021 to 2050 drought would extend across all of Indonesia; moderate to extreme drought would cover every part of Thailand and Cambodia; and northern Vietnam and some parts of Malaysia would also face extreme drought conditions.
By 2100, 96% of the ASEAN region is likely to be drought-stricken. Until then, urgent policy responses are required to prepare for future drought according to the study, including robust mitigation and adaptation plans.
---

We're all in this together, right?
While rising tides may lift all boats, the natural disasters associated with global warming have not impacted all countries in the region equally.
In the six and a half years leading up to 2019, four ASEAN member states stand out as affected "more often by natural hazards, compared to the other neighbours," said Lawrence Dimailig, Disaster Monitoring and Analysis Officer for the AHA Centre, in an email to Southeast Asia Globe, "namely Indonesia, the Philippines, Vietnam, and Thailand."
During the period, over 60% of natural disasters occurred in Indonesia, followed by the Philippines with a 10% share. The remainder of the disasters was divided among the rest of the region, according to the ASEAN Disaster Information Network.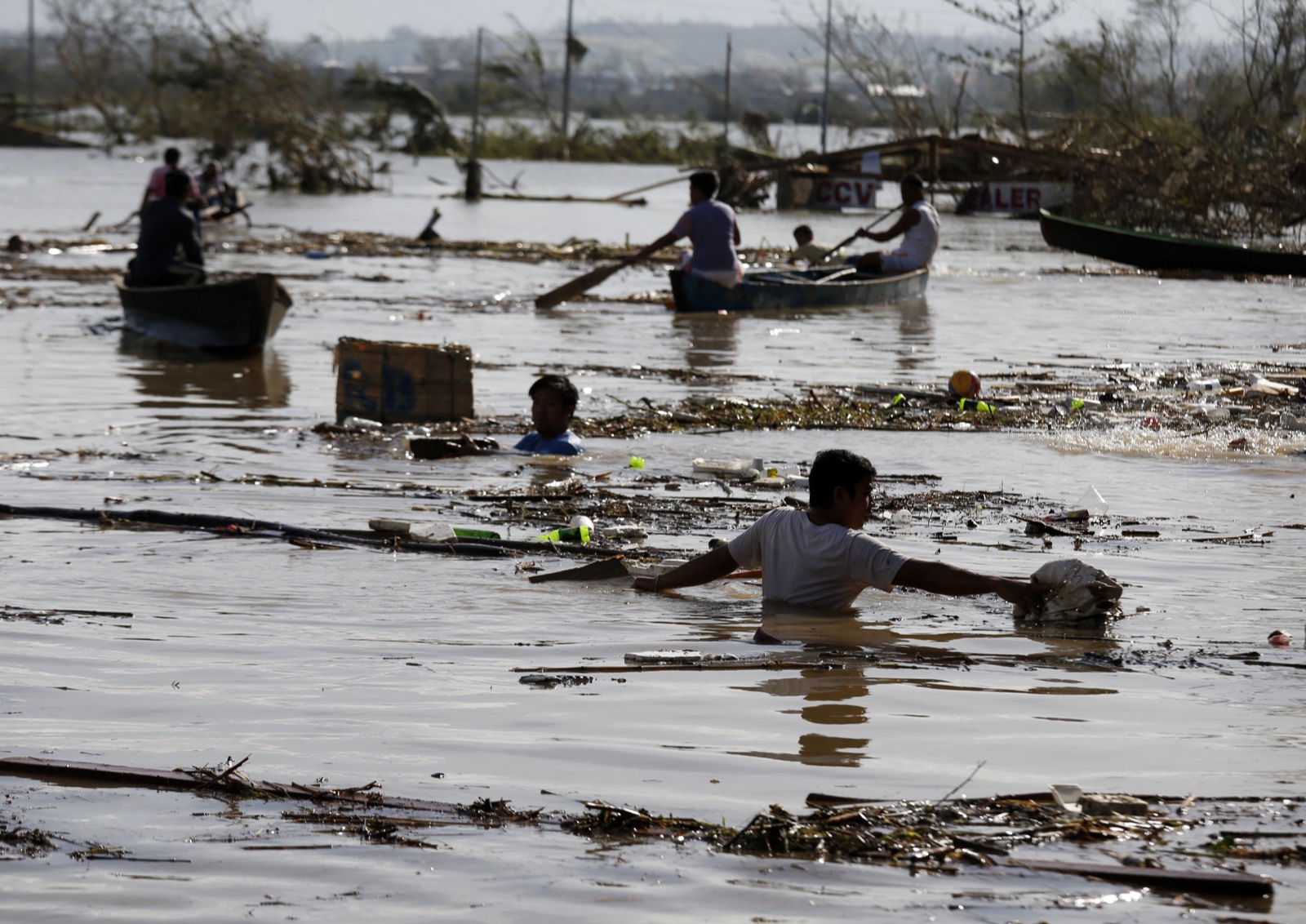 The Philippines knows the cost of inaction on climate change. Increased natural disaster disrupt agriculture, impacting livelihoods and threatening food security, according to FAO country representative Jose Luis Fernandez. "Being able to protect the population from these shocks is becoming increasingly challenging," he said.
To help mitigate the shocks, the country rolled out a new catastrophe risk insurance programme in 2017 which provides over $200 million in coverage to farmers in 25 provinces who incur losses when earthquakes or typhoons strike.
For preventative measures, farmers in one province have started early planting, ultimately saving some 200 hectares of rice, vegetables and corn. Deployment of solar-powered water pumps and cloud seeding in other parts of the country is bringing sustainable irrigation to small farmer cooperatives during low rainfall.
While the Philippines uses conventional methods to mitigate the effects of extreme weather, Indonesia is looking to develop hi-tech solutions to climate collapse.
By using real-time analytics and artificial intelligence, up-to-the-minute information "can be easily accessed and used by governments, disaster response authorities and humanitarian agencies," said communications officer Dwayne Carruthers of Pulse Lab, a joint initiative between the UN and Indonesia, "especially in countries like Indonesia that are more prone to natural disasters."
Pulse Lab have partnered with mobile networks throughout the Pacific region, whose data they use to create a more accurate post-disaster picture of things on the ground.
The government has already been using software called VAMPIRE that gives information about how many people need access to food and where, easing the disruption and impact caused by floods, drought and other natural disasters.
For monitoring, Indonesia uses Haze Gazer software technology. Launched in 2013, the programme maps the locations and ferocity of fire and haze hotspots and the location of the vulnerable people in their path in the hopes of relegating the widespread health risks caused by the 2015 haze crisis to the past.
"At the national level, the presence and roles of a dedicated agency in mitigating the impact of climate change and mainstreaming this cross-sectoral issue will be more crucial," said Dimailig.
---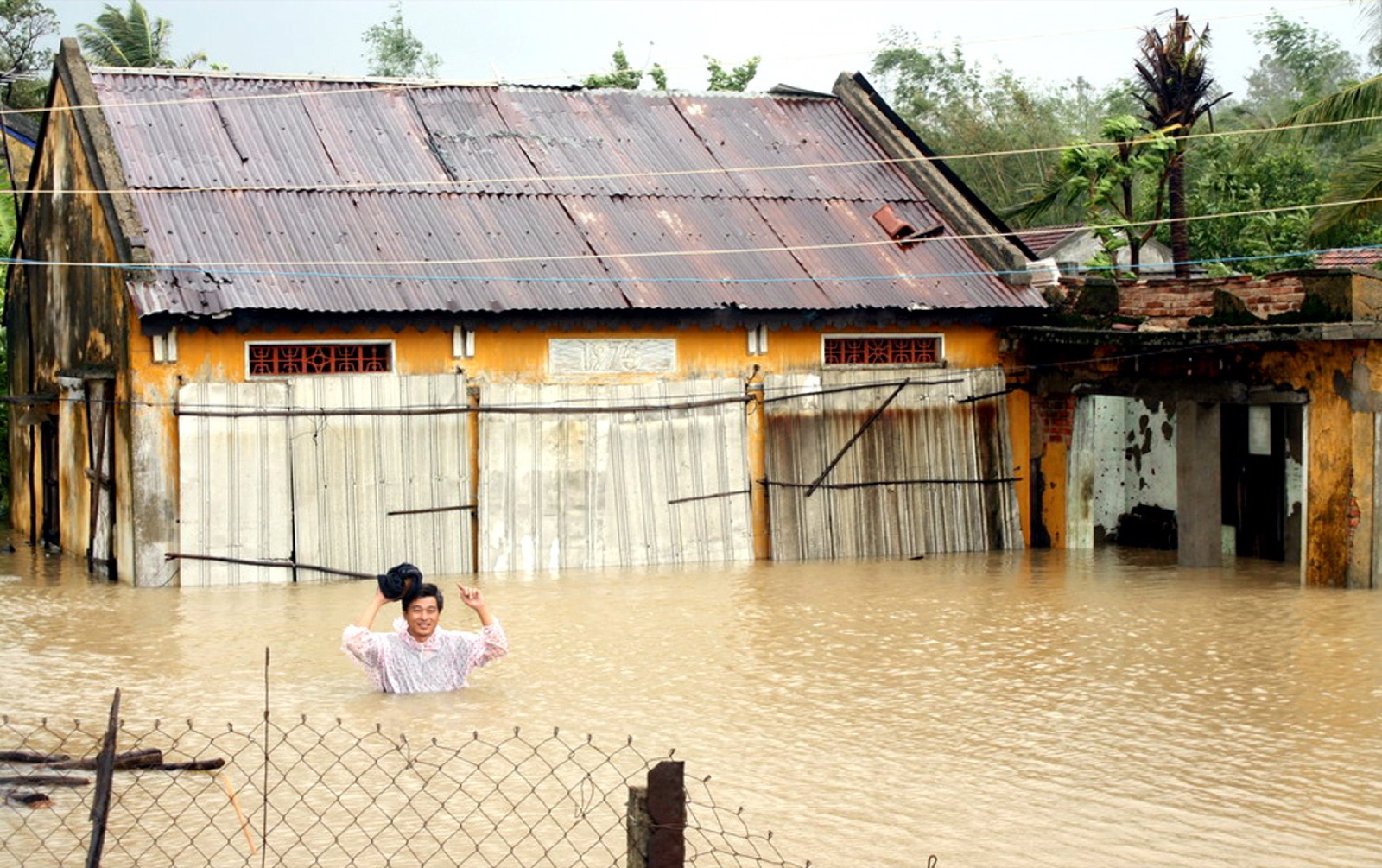 A united front
But just as the locations of disasters isn't evenly divided, neither are resources to prevent and recover from them.
The problem is lack of money, said Khampeng Saysompeng, Minister of Labour and Social Welfare of Lao PDR in his address to the UN last month. "The limited budget… remains a constraint for disaster management, prevention, response and post rehabilitation."
Unfortunately, what ASEAN has in disaster-related knowledge, it lacks in capacity to collate, share and act on information that could avert and reduce the impact of such disasters, said the ASEAN risk monitor and disaster management review.
Speaking to Southeast Asia Globe at the Paris climate talks in January 2016, undersecretary for the Malaysian Ministry of Natural Resources and Environment Gary William Theseira called for those in the know to pool resources for the benefit of the many in ASEAN.
"We have serious issues related to adaptation," he said.
"Any time you implement measures to strengthen our adaptive ability, it is important that we can integrate that into co-benefits for other nations as well."
Neighbouring Singapore agrees. While Singapore may not weather the impacts of climate change directly, it has an interest in mitigating them beyond its borders. The land-scarce city-state grows precious little of its own food, so safeguarding ASEAN's rice bowl is vital to its own survival. A new 18-hectare state-of-the-art agri-food innovation park hopes to usher in a new model of efficient and sustainable agriculture via development of climate resilience seeds and systems – knowledge it will then share with its neighbors.
But food isn't the only thing on the Lion City's mind. "Water has been, and continues to be, an existential issue for Singapore," said a spokesperson for the Ministry of Environment and Water Resources. "Our water catchment area covers two-thirds of Singapore's land surface, and we [recycle] every drop of water we use."
What's more, efforts to reduce water consumption have paid off, dropping from 165 litres per person per day in 2003 to 141 litres in 2018, with ambitious targets to lower the rate to 130 litres by 2030.
But with demand expected to double by 2060, further progress is essential. "In spite of these efforts," the spokesperson admitted, "Singapore continues to be one of the most water-stressed countries in the world."
One thing is clear: every country faces different climate risks, and region-wide strategies can help, but there is no silver bullet – a united front against climate change is needed to keep the region's most vulnerable people out of harm's way. And while hotter droughts and wilder rains are looking increasingly inevitable as global temperatures rise, the depth of suffering they bring to Southeast Asia is not.