Editors note: On 1 December 1993, Anwar Ibrahim was first appointed Malaysia's deputy prime minister, serving in this post until 1998. In 1999 he was jailed on sodomy and corruption charges (the former overturned in 2004) under then-prime minister Mahathir Mohamad, in trials largely condemned as politically motivated. Southeast Asia Globe spoke with Ibrahim in 2010 following his resurgence as Malaysia's main opposition figure leading the Pakatan Rakyat party, at which point he commented on the dire state of the country's economy, a lack of media independence and a plague of relentless propaganda campaigns. Today, Ibrahim is touted as Malaysia's prime minister-in-waiting as the 94-year-old Mahathir – once again prime minister after ending the Barisan National coalition's six-decade-long monopoly in a stunning 2018 election upset – has promised a transfer of power by an unspecified date to his once political rival.
Malaysia is undergoing a deep political, economic and social transformation – at least on the surface.
The Najib administration, part of a ruling coalition led by the United Malays National Organisation (UMNO) that has clung to power since 1965, claims it is transforming itself, but it's hard to tell from the outside.
The official media is state-owned and controlled by such outfits as The Star Publishing and Media Prima. These quasi-government outlets claim editorial independence, but talking with journalists behind the scenes reveals many editors still toe the party line.
"There is no media independence in Malaysia, except for what is on the internet," says Asia Sentinel reporter John Berthelsen, who has covered stories on Malaysia from Southeast Asia for more than 25 years. "The mainstream newspapers and television are clearly owned by the major political parties. This has been made clear by the recent court case on a company called Realmild. It details the ownership of the New Straits Times by UMNO.
"The papers are clearly biased against Anwar [Ibrahim], PKR and the opposition coalition and they stay away from the massive scandals that have wracked the country until the stories are so well-known by the public that they have to turn their attention to them.
"The internet is another matter. Malaysian Insider shows some real media professionalism – the best in the country – although the buzz is that it is owned by forces close to former prime minister Abdullah Badawi. Malaysia Today is hard-hitting, but not always reliable. Malaysiakini has been around longest, but its staff aren't as strong as Malaysian Insider's."
Editorial coverage of Malaysia's recently announced New Economic Model reads like the command and control economies of the 20th century. "New Economic Model to Benefit All," ran a March headline in The Star, a daily newspaper owned by the Malaysian Chinese Association, the second largest partner in the ruling Barisan Nasional coalition.
Prime Minister Najib's New Economic Model looks pretty good on paper, however, and Malaysia has registered a commendable performance this year in light of the recent global economic downturn.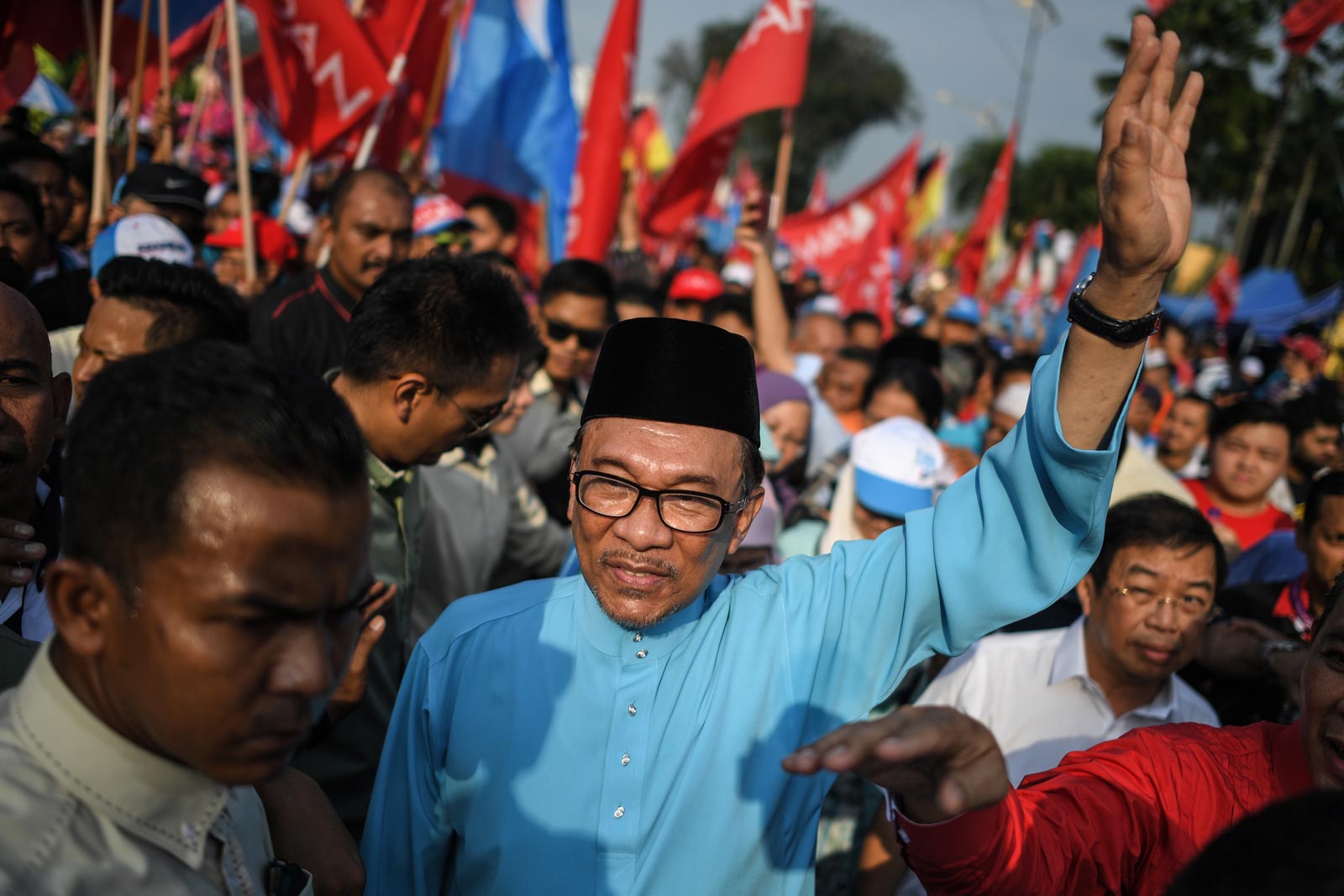 Yet Anthony Dass, chief economist at MIDF Research, says the objectives are going to be tough to achieve. The economic transformation programme released in October targets consistent GDP growth of about 6% over the next 10 years – a tall order, says Dass.
The economic transformation programme relies heavily on private sector consumption and investment, but "if you look at the structure of the Malaysian economy, we're still very dependent on exports. We're seeing slower growth from China and the US is still slumbering away," he says.
Implementation of the transformation roadmap is "going to be quite tough given the global scenario… These are key things we can't achieve overnight. These are structural changes that will take time."
Anwar Ibrahim, leader of the opposition People's Justice Party, is also unconvinced. "Other than the rhetoric, I don't see any genuine effort to actionably implement these reforms. This is going to be a disaster in the near future," he says.
This may sound like the words of any opposition leader, but Ibrahim is no new kid on the block.
In 1993, Euromoney named him as one of the world's top four finance ministers and in 1996 Asia Money named him Finance Minister of the year. He was hailed for guiding Malaysia through the Asian financial crisis when he backed free market principles and called for "creative destruction."
Ibrahim remains a strong voice for separating Malaysian politics from business and his experience speaks volumes. He was deputy prime minister from 1993 to 1998 and is widely seen as one of the fathers of the Asian Renaissance.
But it hasn't all been glory and accolades for this man. He was dismissed in 1998 from his post by then prime minister Dr Mahathir bin Mohamad and tried in Malaysian courts for homosexual acts – a crime in Malaysia. He was convicted and sentenced to nine years in prison.
"[Ibrahim's trial] exposed a pattern of political manipulation of key state institutions including the police, public prosecutor's office and the judiciary"

Amnesty International
The case was later overturned and Ibrahim was released in 2004 on the heels of widespread protest from the international community who had discredited the trial. Amnesty International says the entire trial proceedings "exposed a pattern of political manipulation of key state institutions including the police, public prosecutor's office and the judiciary".
Charges against Ibrahim have since resurfaced as the opposition leader labours to build a credible political threat to the Barisan Nasional ahead of the general election next year.
Once again, Ibrahim stands accused of sodomy, punishable by 20 years in prison and a whipping under Section 377B of the Malaysian penal code. Ibrahim's accuser is a former aide, Saiful Bukhari Azlan. He claims he was forced to have sex with Ibrahim, but doctors examining Saiful after the alleged incident could find no signs of tearing or bruising, according to medical staff who examined him at two separate hospitals.
Ibrahim's legal problems have not kept him out of the public arena. In spite of a local moratorium on media interviews with Ibrahim, the man behind Malaysia's People's Justice Party has remained active on the international lecture circuit and is a vocal opponent of much of the government's economic policy.
"The latest declaration by the prime minister that 'the worst is over' when the country's GDP grew at 4.5% in the last quarter of 2009 is not only premature but irresponsible," Ibrahim said in a statement released in February.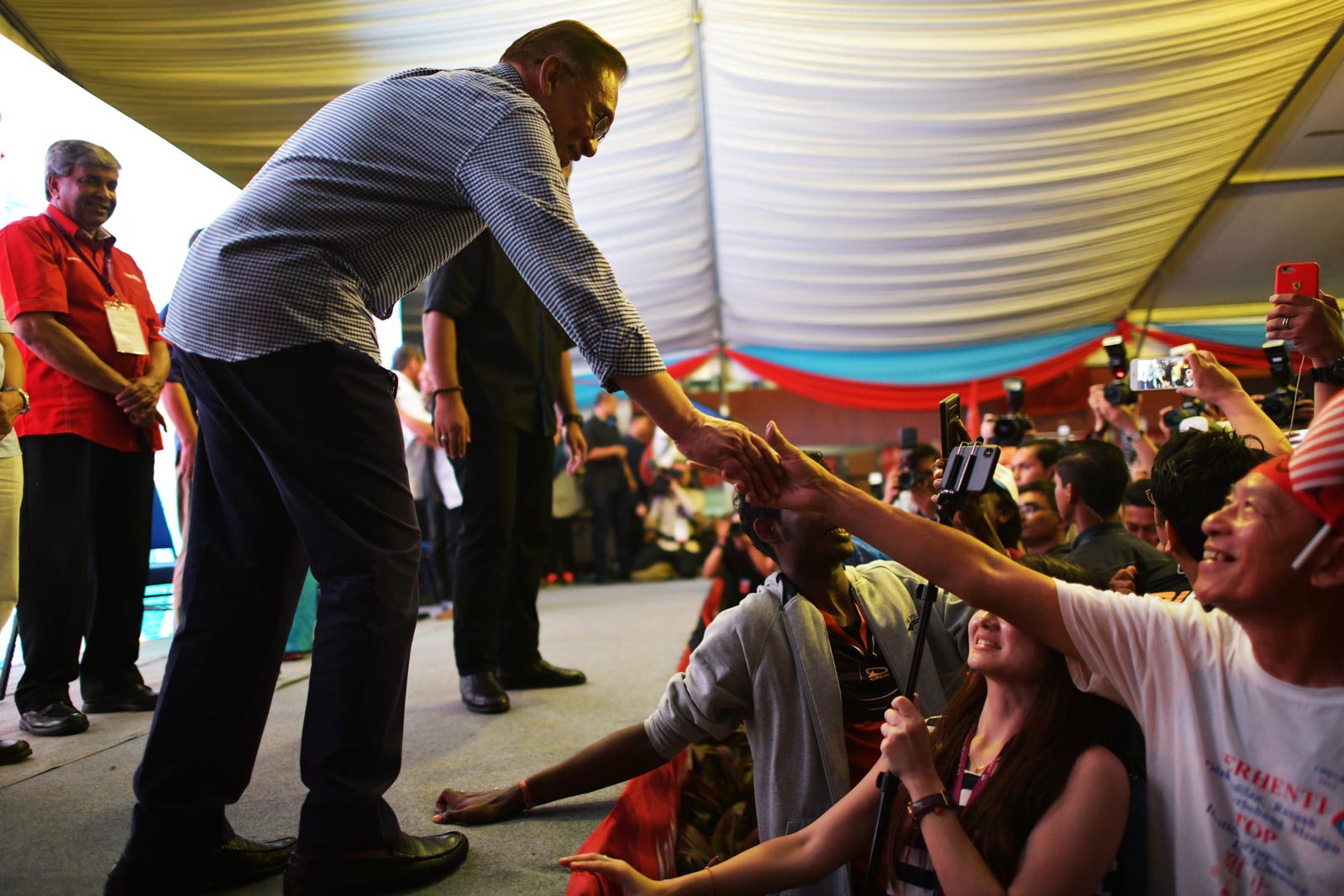 In a private interview with the Southeast Asia Globe, Ibrahim elaborated.
"As a backdrop, you have to realise that in the 1990s with all the liberalisation we were number one in terms of FDI, growth and market capitalisation and second only in competitiveness to Singapore," he says.
"Now we've fallen far behind Singapore and even the Philippines. We've lost our competitiveness and our growth has all been public sector driven."
Malaysia is indeed floundering, having slipped in rank from 21 to 26 in terms of international competitiveness in less than four years. The UMNO-led coalition has unleashed a spree of government pump priming, authorising close to $2 billion in new spending – up 2.8% from last year in its newly tabled 2011 budget – and announcing blockbuster projects such as the 100-storey Warisan Merdeka tower, part of a $1.5 billion mega-project planned for 2015.
"[This] can be defended as a kind of public policy measure, but it hasn't been there for the last 12 years," says Ibrahim. "It's meant to attract foreign direct investment and international attention, but is it backed up by a consistent, coherent policy? It is not."
Malaysia is suffering from a crisis of good governance, says Ibrahim, and that's why it is falling behind regional competitors such as Thailand and Indonesia – markets that have burgeoning demographics and rapidly growing economies. "The simplistic argument is that people are just going for cheap labour in Vietnam and China. That's just not true anymore"
Ibrahim says privatisation, proper tender and transparency are the keys to getting Malaysia's economy back on track. Privatisation has been identified as a government priority and under the New Economic Model, 92% of investments outlined in the ETP are expected to come from private sector spending. Ibrahim, however, says more needs to be done to "reduce costs and put the onus on the private sector."
"Opposition politics is usually a politics of anti-market reforms, but we take a very firm position vis-à-vis market-friendly policies to attract foreign investment into Malaysia," says Ibrahim. "All privatisation must go through true transparent tender procedure. Policy must be made clear.
"You announce an economic transformation programme, but you still have privatisation contracts awarded without tender. You still have a discriminatory economic policy and you still talk about 1 Malaysia to the liberal crowd and the international community, but the entire media is all state-controlled. So what do you mean by economic transformation?"
1 Malaysia is a government-backed media campaign that was dreamed up under the Najib administration in 2008. Visitors to Malaysia will notice it immediately. One hundred foot billboards abound bearing the slogan 'People first, performance now' and the face of the prime minister, the architect of the campaign.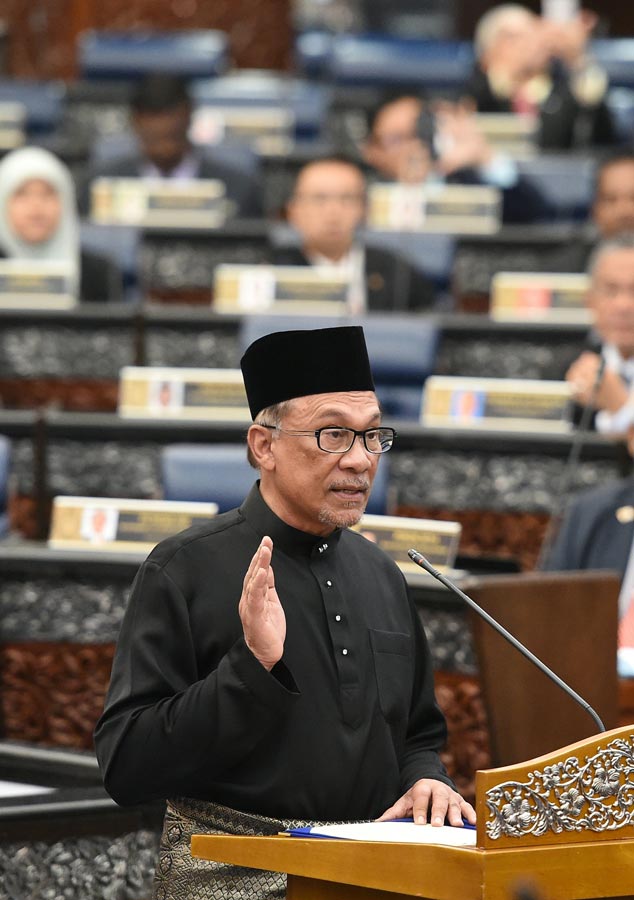 The programme has been in full swing for almost two years, with a huge volume of advertising on billboards, on the radio and on television, but few are seeing actionable results.
A poll released by the independent Merdeka Centre in July suggested non-Malays were almost split on the Najib administration's national unity agenda with 46% of respondents believing the 1 Malaysia concept is a ploy to win votes. Only 39% believed the concept was a sincere effort to unite all races in Malaysia, reported the Malaysia Insider.
"It reminds me of the most authoritative dictator regimes in the world. Nowhere else do you see this kind of propaganda," says Ibrahim. "That in itself is enough to get the picture and to categorise the type of government we have.
"One aspect [of 1 Malaysia] is to show we are liberal and democratic, but immediately for any international traveller who has been to some of those Middle Eastern and African countries, they can see they are more like us than other more democratic regimes."
It's part and parcel of a broader lack of transparency in the government and largely to blame for the country's ailing regional competitiveness, says Ibrahim.
"With the Philippines, Thailand and Vietnam, at least in terms of pure economic drive, economic management is clear. If you want to have a contract, you participate in the tender process. We don't have that here."
Malaysia is fast losing ground to Indonesia and Ibrahim says it has to do with Indonesia's fiercely independent media, which is quick to criticise evidence of cronyism or the failure to deliver. As a direct result, the government has had to respond by making structural changes.
"We should listen and we should make the necessary adjustments. Make it more transparent."
After emerging in 2008 with a record number of seats in the general election, the opposition poses a credible threat to the ruling coalition – perhaps for the first time – but "fighting the system is not easy when they own prime-time television," says Ibrahim.
*This story has been amended to have different photos from the 2010 original