For years, China has said its territory includes about 80 percent of the South China Sea, dismissing claims there by Indonesia, the Philippines, Vietnam, and other nations. Since 2005, China's numerous provocative actions in the area of the East Sea (the Vietnamese term for the South China Sea) claimed by Vietnam have spurred thousands of Vietnamese citizens to protest in Hanoi, Ho Chi Minh City, and other cities. Those demonstrations also often criticised Vietnam's national authorities for doing too little to safeguard the nation's territory.
Since July 2019, Vietnam and China's armed ships and other vessels have confronted each other at Vanguard Bank, which sits inside Vietnam's Exclusive Economic Zone in the East Sea. Both Vietnam and China have oil and gas exploration operations there, each defying the other's demands to leave.
This is not the first showdown in that location. There was one in 2017 and another in 2018. In those two events, Vietnam backed away. This time, Vietnam's government has resolutely defended its claims and insisted China must leave. Vietnamese leaders have also solicited support from other nations, including the United States.
Meanwhile, Vietnamese citizens have been rather quiet. They have neither launched massive demonstrations against China's latest violations of Vietnam's sovereignty nor rallied to endorse their government's apparent resolve to push back against China.
Why? The answer is unclear, but Vietnamese language reports and commentary provide partial explanations.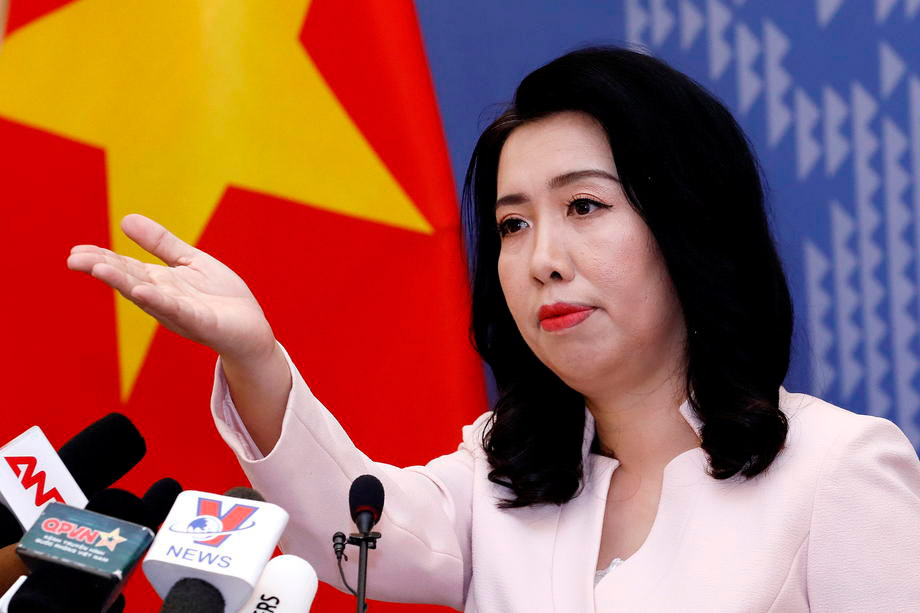 As the standoff at Vanguard Bank became more tense in late July, Vietnamese authorities reportedly deliberated whether public demonstrations could increase Vietnam's pressure on China. Mobilising citizens, contended some officials, could strengthen Vietnam's effort to convince China to remove its vessels. But, warned some other officials, any demonstrations must be tightly controlled. If not, the protests might be taken over by individuals and groups in Vietnam, specifically democratisation advocates, who are hostile to the Vietnamese Communist Party (VCP) and its government.
The dominant position among activists, though, was that any protests against China should be of their own making and direction, not the regime's.
The discussion shifted to how to create demonstrations that would be firmly under the regime's command. An emerging consensus seemed to be to limit demonstrations to certain assembly halls and other constrained venues in a few cities. However, many authorities speculated, such restricted demonstrations would not likely enhance Vietnam's leverage against China. Ultimately, some small government-orchestrated demonstrations occurred but with little public attention and no perceptible impact on Chinese policy.
Outside those official deliberations, many concerned citizens, especially those who had participated in previous demonstrations against China's violations of Vietnam's territorial integrity, were pondering what to do.
"Demonstrate or not demonstrate?" – that was the central question.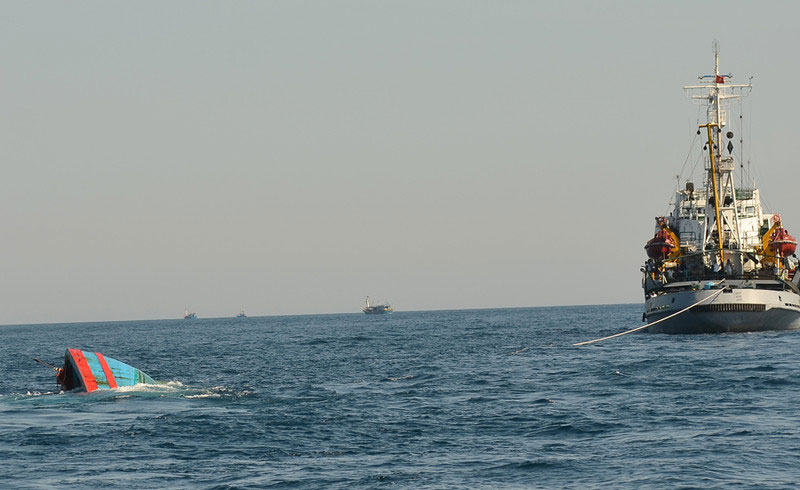 According to a few accounts, unnamed national government officials sent feelers to learn whether some of those citizen groups would join VCP organisations, such as its Youth League and Women's Union, to demonstrate against the presence of China's ships at Vanguard Bank. Some people were inclined in that direction and encouraged anti-China and pro-democracy activists to set aside temporarily their disagreements and opposition to the regime and join officially sanctioned demonstrations.
The dominant position among activists, though, was that any protests against China should be of their own making and direction, not the regime's.
Within that consensus were many activists who argued against forming any protests against China. They totally opposed China's actions in the East Sea but decided that they and other citizens had already endured excessive intimidation and repression. At many previous protest marches and demonstrations, they said, Vietnamese police and thugs hired by police had harassed, beaten, detained, even arrested and imprisoned numerous people who were simply expressing their love of country and opposing foreigners who were robbing their nation.
Only when the regime takes steps to democratise would it make sense to demonstrate against China.
Authorities repeatedly instructed protesters specifically and the public generally, "Let the party and the government deal with China." Well now, concluded these activists, let the authorities do just that; leave the China problem to them.
Another point of some opposed to demonstrations this time is that even if protests were to occur and contribute to China withdrawing from the oil and gas fields within Vietnam's EEZ, the winner will be the VCP regime, composed of a tiny fraction of the Vietnamese people, and which is far more interested in protecting and expanding the interests of its own members and their families than the rest of the country.
Only, said some of these activists, when the regime takes steps to democratise so that all citizens have a meaningful say in how the country is governed and its resources are used would it make sense to demonstrate against China. A first step, they suggested, would be to release all prisoners of conscience, including those in jail for participating in previous anti-China demonstrations.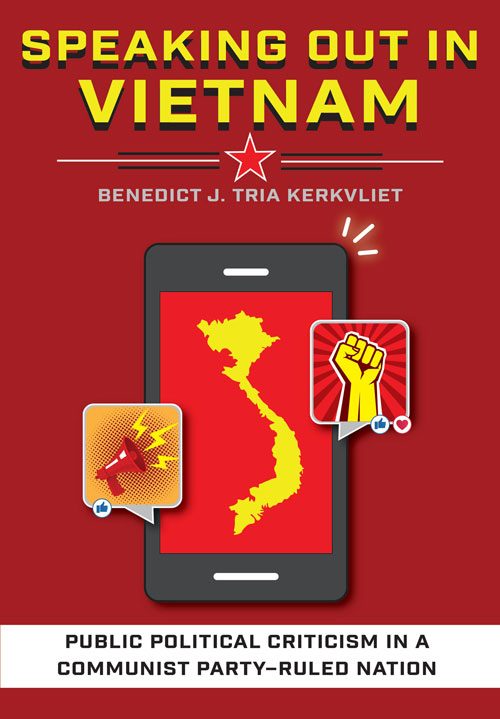 Other concerned citizens and activists argued vigorously in favour of demonstrating against China's latest encroachment into Vietnamese territory. People must, they insisted, show their love of country, defend the nation's territorial integrity, honour the sacrifices of previous generations who fought to free Vietnam of foreign enemies, and support compatriots now on those Vietnamese ships confronting and rebuffing China's naval forces.
Some making this argument have demonstrated. Wearing shirts with anti-China symbols or slogans advocating lawsuits in international courts against China, a few critics have stood in parks and other public spaces. Several small groups of people with placards and banners expressing their opposition to China's aggression and their devotion to the Vietnamese nation have periodically, but separately, protested near China's embassy in Hanoi, its consulate in Ho Chi Minh City, and other symbolic locations. Within a few minutes, police chased away each cluster of those protesters.
Such experiences have stymied any plan that some activists may have contemplated to bundle together several small demonstrations into large ones. Meanwhile, Vanguard Bank remains contested.
---
Benedict J. Tria Kerkvliet
Benedict J. Tria Kerkvliet is an Emeritus Professor at the Australian National University and an Affiliate Graduate Faculty member of the University of Hawai'i. His new book is Speaking Out in Vietnam: Public Political Criticism in a Communist Party-Ruled Nation (Ithaca, NY: Cornell University Press, 2019; and Singapore: ISEAS, 2019).