Anifah Aman, Malaysia's foreign minister, will certainly have his hands full in 2015 as the country takes on vital geopolitical roles and helps to usher in the AEC
By Daniel Besant   Illustration by Victor Blanco
It is shaping up to be a big year for Malaysia. The long-mooted Asean Economic Community (AEC) is due to come into being and Malaysia, as this year's Asean chair, will be in charge of formulating a ten-year post-2015 plan for the agreement. Prime Minister Najib Razak has made clear his country's goal of strengthening Asean's existing institutions during its tenure in the Asean top spot in order to foster greater unity among its members. Added to this, the country has been awarded a non-permanent seat on the UN Security Council (UNSC), just as countries in the region – including Malaysia – squabble with China over territorial claims in the South China Sea.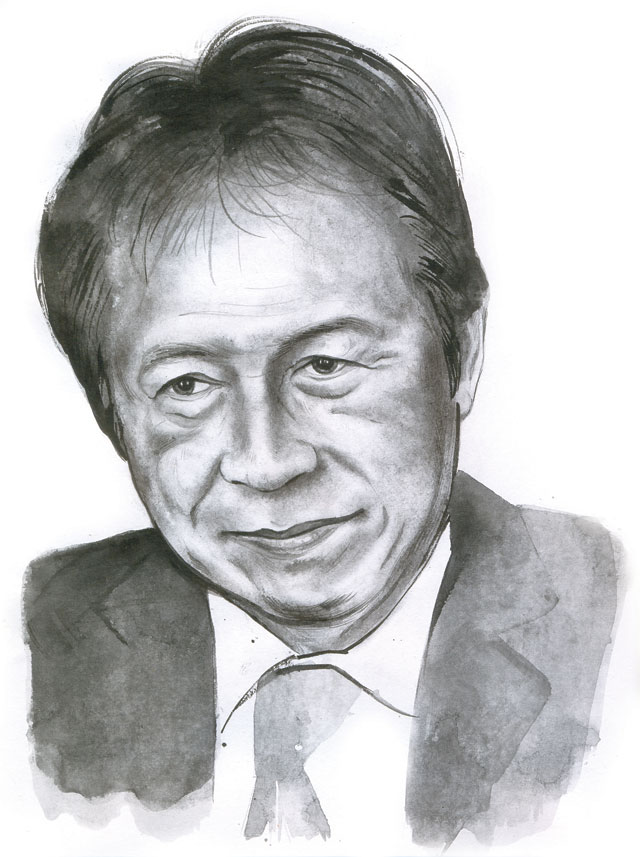 At the centre of all this will be Malaysia's minister of foreign affairs since 2009, Anifah Aman. Hailing from Sabah, on the easternmost tip of Malaysian Borneo, some believe that Anifah was chosen for the role primarily to appease the Sabah block in the United Malays National Organisation – a party in the ruling coalition – rather than for his skills. However, according to Malaysian blogger, journalist and former newspaper editor Ahirudin Attan – known as Rocky Bru – Anifah does possess integrity and sincerity.
"He has been undiplomatic in his dealings with foreign diplomats, for example," he said. "But most of them accept his 'frankness' because they appreciate his sincerity in wanting the best not only for his country but for bilateral and multilateral relations."
During his time as foreign minister, Anifah has helped Malaysia win a seat on the UNSC – a post it will hold for the next two years – and won praise for his role in smoothing relations with countries affected by the two Malaysia Airlines disasters. James Chin, director of the governance programme at the Jeffrey Cheah Institute of Research on Southeast Asia, said that, as a "very active foreign minister", Anifah was certainly key to these successes.
Others contend that it is a mixture of luck and good advice that have helped him steer the right course. "Malaysia has been successful in its foreign policy more due to its good fortune of being located in a geo-strategic location, the fact that it is a moderate Muslim nation that is supportive of the present international order and, in recent years, to the efforts undertaken by the Prime Minister and the hard work of his professional advisors to leverage on these factors," said Greg Lopez, Fellow at Murdoch University's Asia Research Centre and a Research Fellow at Murdoch University Executive Education Centre.
Under Najib, Malaysia has done a good job of rallying traditional allies the US, UK, Australia and Singapore, as well as newer powers such as China and India, on the importance of Malaysia as a useful partner on a range of issues. These include combating terrorism, narcotics, human trafficking and illicit finance. However, these gains have come at a price, and Anifah should be minded to mend fences with neighbours and old allies.
"Malaysia's relationship with Indonesia needs substantial improvement," said Lopez. "Also, it needs to work on ties with important Islamic states that Malaysia has begun to alienate as it moves deeper into US orbit."
Those ties may take a back seat in Malaysia's big year, however, with Asean, the AEC and China all likely to take precedence. 
"I expect Anifah to seek greater Asean solidarity, not just on the economy, but also in dealing with China," said Bru. "Anifah is known not to be a fan of the Chinese 'big brother' attitude towards Southeast Asian countries and is expected to make that clearer to Beijing once Malaysia assumes the Asean chair."
Keep reading:
"The charm and the mettle" – Daughter to a recently sentenced father; leader to an ethnic Malay community; mother to a son and daughter. Nurul Izzah Anwar has the lineage to rival some of the world's most prominent political families and for many embodies the battle for genuine democracy in Malaysia