Dropped from his role as minister for education and culture by Indonesian President Joko Widodo last July, academic-turned-agitator Anies Baswedan seemed an unlikely candidate for Jakarta governor. Now, he is but one winning vote away from claiming the capital's top job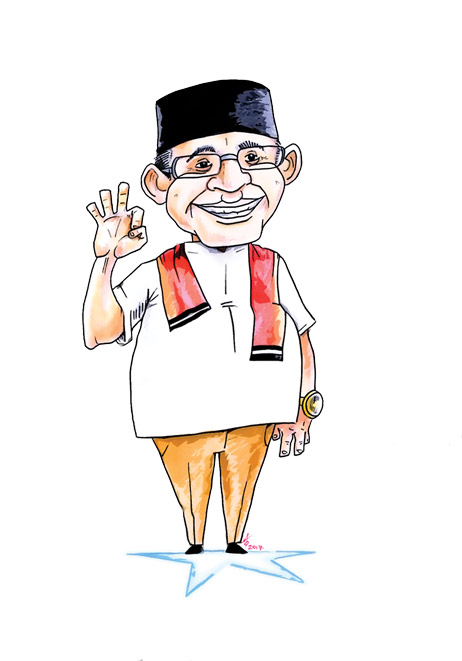 Who is he?
Once the rector of Jakarta's prestigious Paramadina University and the former minister of education and culture, Anies Rasyid Baswedan was listed as one of the world's 20 people to watch in coming decades by Tokyo-based monthly Foresight in 2010. Now, the grandson of renowned revolutionary and diplomat AR Baswedan is just weeks away from the second round of an election that may make him governor of Indonesia's capital – and set him on the path to greater things.
Why is he in the news?
With former president Susilo Bambang Yudhoyono's son falling in the first round of Jakarta's fierce vote for governor, the second ballot on 19 April is down to Baswedan and Chinese-Christian incumbent Basuki 'Ahok' Tjahaja Purnama. A prolonged blasphemy trial has certainly hampered Ahok's campaign, and Baswedan is expected to pick up many votes that would have gone to the establishment-backed Yudhoyono. However, a slew of corruption allegations brought against him in mid-March may slow the ousted minister's meteoric rise.
What are the allegations against him?
Baswedan has been reported to Indonesia's respected Corruption Eradication Commission (KPK) for allegedly misusing public funds allocated for the country's appearance at the Frankfurt Book Fair in 2015. The report came from anti-corruption activist Andar Mangatas Situmorang and accuses the former minister of abusing his position at the Ministry of Education and Culture to embezzle funds. Although Baswedan was quick to dismiss the charges as a "political joke", the anti-graft body will investigate the report.
Who are his supporters?
Now rarely seen without his white shirt and traditional Indonesian peci – a black hat favoured by devout Muslims – he appears happy to pander to his increasingly irate Islamic base. "Anies is now using Islam more and more than before," said Leo Suryadinata, a visiting senior fellow at the Institute of Southeast Asian Studies. "Islam is still a very important factor [in Indonesian politics]… those who are religious and don't know much about politics, they will support Anies."
What happens if he wins?
Although Ahok and his predecessor, Joko Widodo, have become the face of incumbent power, their position as reformers of Indonesia's notoriously dynastic political scene leaves them vulnerable to both the political establishment and to disappointing the voters they once inspired. According to Suryadinata, a win for Baswedan will herald a return to the established order. "Anies is supported by entrenched interests, but he himself is not a very strong person," he said. "If Anies wins, it will be the victory of entrenched interests."