Southeast Asia's landmarks and destinations top the global traveller charts, but the region's beaches barely crack the world's top 25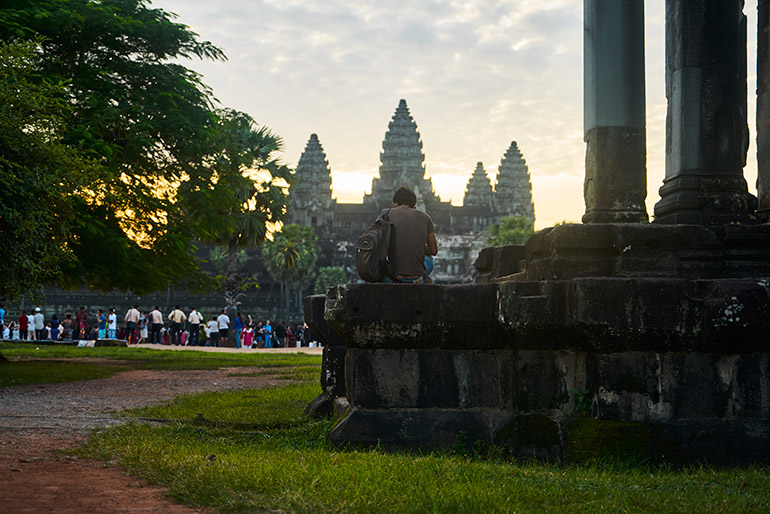 The ancient ruins of the Angkorian empire in Cambodia and the idyllic and culturally rich island of Bali in Indonesia were named the world's top landmark and destination, respectively, on Trip Advisor's traveler's choice list for 2017.
Angkor Wat, the centerpiece of the sprawling Angkor Archaeological Park, returned to the top spot after dropping to #3 on the list last year. "Simultaneously eerie and majestic and in miraculous condition," summed up visitors feeling about the temple.
It was followed by the Sheikh Zayed Grand Mosque Center in Abu Dhabi and the Mezquita Cathedral de Cordoba in Spain.
Bali shot up the list of top destinations – the island's cultural hub of Ubud was #10 last year. "Bali is a living postcard, an Indonesian paradise that feels like a fantasy," the site says.
Bali was joined in the top 5 by London, Paris, Rome and New York, in that order.
Southeast Asia also grabbed two of the top 10 spots on the list of the world's best islands, with Bali taking the fifth spot and Phuket in Thailand coming in at #8. The region did not fare as well in one of the areas it is best known for, its tropical beaches.
The only Southeast Asian beaches on the list were White Beach in Boracay, Philippines, and Ngapali Beach on the Bay of Bengal in Myanmar, which came in at #24 and #25, the final two spots on the traveler's choice list.