As the global CEO of Nord Anglia Education, Andrew Fitzmaurice is in control of a multibillion-dollar company. But high-stakes acquisitions and premium tuition fees aside, he says his long-term strategy is all about family
More than 32,000 students from across the globe trot off to school each day to be taught at one of Nord Anglia Education's 41 educational institutions.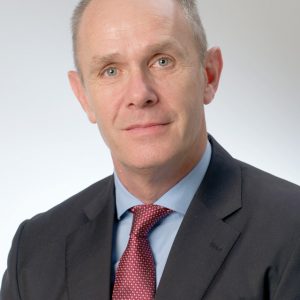 Across 15 countries from the Middle East to Europe, North America to Southeast Asia, students ages three to 18 and of more than 100 different nationalities fill the classrooms and make up the global "family" of Nord Anglia Education.
Andrew Fitzmaurice, 54, is the global chief executive officer of Nord Anglia Education, a position he has held for the past  12 years. Prior to joining the firm, Fitzmaurice was involved in businesses as diverse as online car rentals to international courier delivery services. While these industries may seem a world apart from one another, he says they are more alike than one might initially think.
"Although my career has included quite diverse sectors, I think there are a lot of similarities in that they are people-based businesses," said the Brit.
As CEO and a member of Nord Anglia Education's board, Fitzmaurice oversees what he calls "the world's leading premium schools organisation" and has been instrumental in the firm's recent acquisition of six schools in the US, Mexico, Switzerland and China. Earlier this year it also took ownership of the British Schools Group of Vietnam and last year took over the management of Northbridge International School in Phnom Penh.
"We primarily operate in geographic markets with high foreign direct investment, large expatriate populations and rising disposable income. We believe that these factors contribute to high demand for premium schools and strong growth in our business," the company wrote in a press release announcing the most recent acquisition deal.
"We're always looking for the right opportunities to grow our network, but we do this with a focus on adding long term value to our family," said Fitzmaurice. "Growth through acquisitions complements our existing schools' growth and our development of new schools from scratch."
In addition to acquisitions, Nord Anglia Education focuses on two more methods of growth – organic same-school expansion and greenfield openings.
"We are confident that we have a deep pipeline of opportunity for all three methods," the company stated.
These methods are evidently working well. Nord Anglia Education posted its quarterly earnings results last month which showed that the company had revenue of $167.60 million for the quarter, up 22.7% on a year-over-year basis. The company's market capitalisation, or the total dollar market value of all of the company's outstanding shares, is $2.39 billion.
With a global philosophy of "Be Ambitious", which applies to students, staff, parents and all stakeholders involved in Nord Anglia Education, the business's books may boast impressive figures, but it all starts where it really matters – with the students. Fitzmaurice explained that the schools' learning models are adapted to suit each individual child, building on their strengths and supporting them to build the skills necessary to succeed at university and in the workplace.
"We are proud that our schools are nonselective," said Fitzmaurice, "but last year, one in three of our students from across our family went to one of the world's top 100 universities."
These impressive results are achieved by initiatives such at the bespoke language programmes that support students who are not native English speakers and Nord Anglia's Global Campus, which uses online communities to connect students with their international counterparts.
"Our students may be based in one country, but they will regularly interact and learn with students in 14 others, helping them to develop a truly global perspective and a network of friends around the world," explained Fitzmaurice.
Indeed, Nord Anglia Education is enabling the future graduates and professionals of Southeast Asia to become ever more connected with the world and its plan for future growth doesn't look set to slow down any time soon. As Fitzmaurice said: "We invest in developing unique opportunities so that there is no limit to what [our students and people] can achieve."
Keep reading:
"To the future we go" – From Skyping astronauts to virtual reality tours, technology is taking the region's students far beyond the boundaries of the traditional classroom