The calls for reform of the UN security council are growing louder. As the most-populous Muslim nation in the world, Indonesia is flexing its muscles in the race for a seat
Arguably, Indonesia is the least-well-known big country in the world. President Joko Widodo, however, aims to change that. The country's premier has plans to make Asean's largest country and economy a more influential global player, and one of his key methods is expected to be a push for United Nations reform.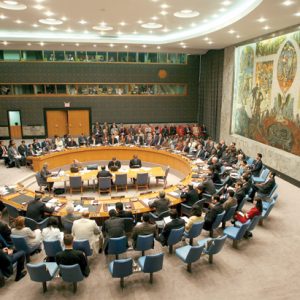 The groundwork was laid at this year's Asian African Conference (AAC) in Bandung, Indonesia, where President Widodo and attendees made a joint declaration calling for the UN to better represent developing and emerging countries.
"We call for continued efforts to reform the United Nations, including the revitalisation of the general assembly and a comprehensive reform of the security council," said the statement representing delegates from the 109 countries in attendance.
For Indonesia, the key aspect of such reforms would be gaining what it sees as its rightful permanent seat on the UN security council (UNSC) alongside other large global powers. President Widodo, popularly known as Jokowi, made this call himself during his keynote speech, providing proof that the country is ready to push to make this a reality.
"We, the nations of Asia and Africa, demand a reformed UN so that it can function optimally for all nations," he said. "There needs to be change. It's imperative that we build a new international economic order that is open to emerging economic powers."
The UN was formed chiefly by the victorious powers of World War II – the US, UK, Russia, France and China – and it was those countries who held the most power in the nascent institution, including receiving permanent seats with veto power on the security council, the body within the UN with the most power. The UNSC can authorise deployment of forces, mandate sanctions and control UN membership.
Indonesia, which would only gain independence in 1949, four years after the founding of the UN, was left out, along with all newly freed colonies. Decades later, this status quo remains, leading to accusations that the UN caters to traditional Western powers, even though there are a further ten non-permanent spots on the council, with those members elected for two-year terms.
"The five [permanent member] countries no longer represent the progress of development at the national level and peace and idealism at the global level," said Teuku Rezasyah, an expert on the UN and analyst at the Bandung-based Padjadjaran University. He believes UNSC membership should take into consideration population, democratic governance, human rights, culture and levels of aid provided to poorer nations. Indonesia ranks high on several of these criteria, given its status as a secular democracy and the fourth-most populous country in the world – not to mention the biggest in Southeast Asia and the world's largest Muslim-majority nation.
"The security council is not representative of the geopolitical realities of the modern world. Both Africa and Latin America lack a permanent seat, while Europe is overrepresented and Asia is underrepresented," said Louis Pidgeot of the Global Policy Forum based in Bonn, Germany, adding that Indonesia has a particularly strong case for a seat.
Indeed, one of the enduring images from the AAC was Jokowi standing between Chinese President Xi Jinping and Japanese Prime Minister Shinzo Abe. It was the first time the two leaders, whose countries have been trading increasingly threatening rhetoric, had met, and it was Indonesia who brought them together. This is
a key role that President Widodo sees for Indonesia – a mediator between powers.
Jokowi has also made trade or arms deals with several major nations. Besides China, Japan and Russia, there was economic cooperation with India and the removal of visa fees for citizens of several Asia-Pacific nations, which should help better facilitate business deals.
Jokowi's first year in office has seen Indonesia become far more assertive. Whether clamping down on illegal fishing, enforcing drug laws or meeting with world leaders, it is clear that this is a different, less passive Indonesia. Yet the chief goal, for now, is building the country's economic strength.
"Indonesia's international relations are focused on finding and increasing the number of foreign investors to help finance the administration's plan of massive infrastructure build-up," said
Dr Yosef Djakababa, director of the Centre for Southeast Asian Studies Indonesia. "Indonesian diplomats are encouraged to boost their efforts in 'selling' Indonesia abroad as a lucrative place to invest."
Although Indonesia sees a stronger economy as a pathway towards more global political clout, reforming the UNSC will not be easy. The current member states have little to gain from ceding power, and all five permanent members have different agendas and allies they want to promote for a seat. For example, the US has officially endorsed India, whereas the EU is pushing for its largest member, Germany.
"[Indonesia's position] depends on how many permanent seats are being theoretically added. If there's one or two, you would have India, Germany, Brazil – and Indonesia would be behind at least these three. If there's more, Indonesia might be a candidate," said Joshua Kurlantzick, senior fellow for Southeast Asia at the Washington, DC-based Council on Foreign Relations.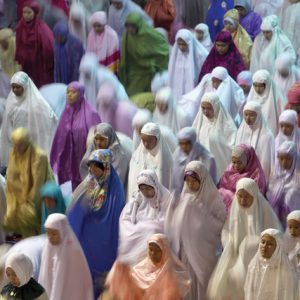 Key to Indonesia's hopes is building more international support, something Jokowi's global deal-making and hosting of the AAC was slated to help accomplish. The Organisation of Islamic Cooperation, of which Indonesia is a member, is pushing for a seat that would represent the world's Muslim-majority nations. Indonesia has received some attention as a potential holder of that seat, but not much else.
However, Indonesia is likely to receive Asia-Pacific's rotating seat for a forthcoming term on the security council, most likely commencing in 2019. Once there, it can push for larger reforms.
"Indonesia will continue to use their free and active – bebas aktif – foreign policy and will continue to push big issues such as recognition of the Palestinian state in the UN," said Djakababa. "If – and it's a big if – reform of the security council is indeed happening, Indonesia must push to take part, not only as a member of a new, reformed security council but also to be actively involved in the reform itself given Indonesia's prominent position within Asean."
According to Lydia Smart at the UN Centre for Reform, success for Indonesia and other aspiring countries will depend on their flexibility and willingness to work with existing UNSC permanent members.
"One, maybe increasingly, hears calls to make the UN's 70th anniversary the time to finally reform the security council," said Smart. "Progress, however, will likely only occur when those pushing the hardest for expansion realise there is little chance of success without considerable compromise."
For now, the Jokowi administration will continue to build relationships, exert influence and push for reform at the UN. Change won't be easy, but it is long overdue. 
Keep reading:
"Everybody needs good neighbours" – Australia has been accused of bribing human traffickers, paying off the Cambodian government to take in refugees and spying on East Timorese officials. With geopolitical tensions at boiling point, Australia's actions could have damaging repercussions for its relationship with Southeast Asia