Filipinos displaced by war look forward to returning home
By Girlie Linao
Children play with dried pandan leaves in the sweltering heat as mothers cook rice for lunch in a makeshift refugee camp behind a school in the southern Philippines. When asked what food they had to serve with the rice, Fatima Ido smiled and said softly, "salt".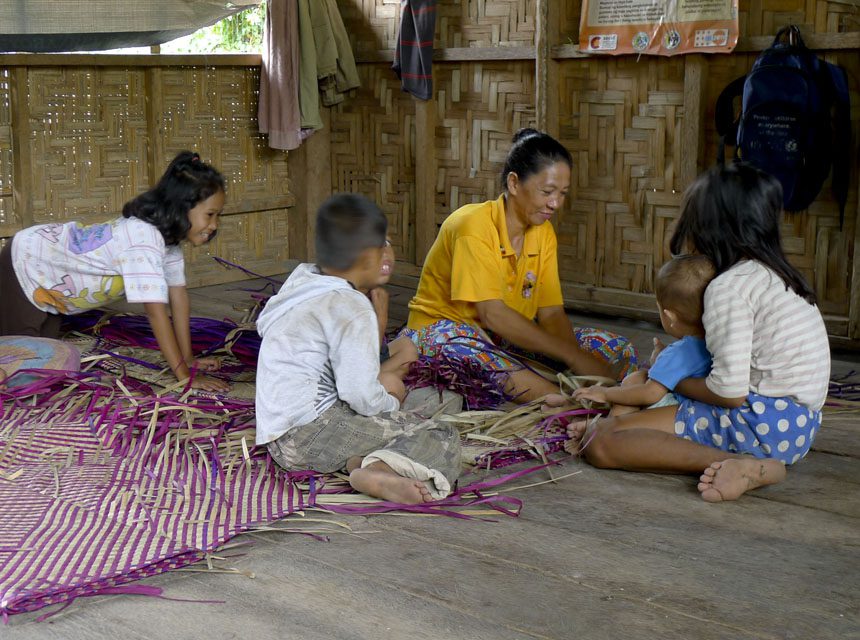 Ido's family of eight children has been living with nearly 500 other refugees in the settlement in Datu Piang town in Maguindanao province, 960km south of Manila, for the past two years. "Our house was burned down during fighting in 2010," she said as she wove coloured dried pandan leaves into a mat. "We don't know if they were rebels or soldiers. We just ran as fast as we can."
Some of the refugees were displaced in 2008 when Muslim rebels attacked villages and towns to protest the government's rejection of a peace deal that would have given them control over a large area of the southern island of Mindanao.
Ido said she and her children have not been back since they fled, but her husband had regularly visited their old village. "Nothing's left of our home there," she said. The government and the Moro Islamic Liberation Front (MILF) have now agreed to sign a preliminary peace pact, and the refugees are anxiously hoping to rebuild their lives.
"It's good that they finally have this agreement, so we can go home," said Samsia Mohammad, a 33-year-old mother of three children who has been living in the settlement since 2008. "Life is difficult here, we don't know what will happen to us," she added. Samsia Mohammad fled her village with her six siblings, their families and their ailing father.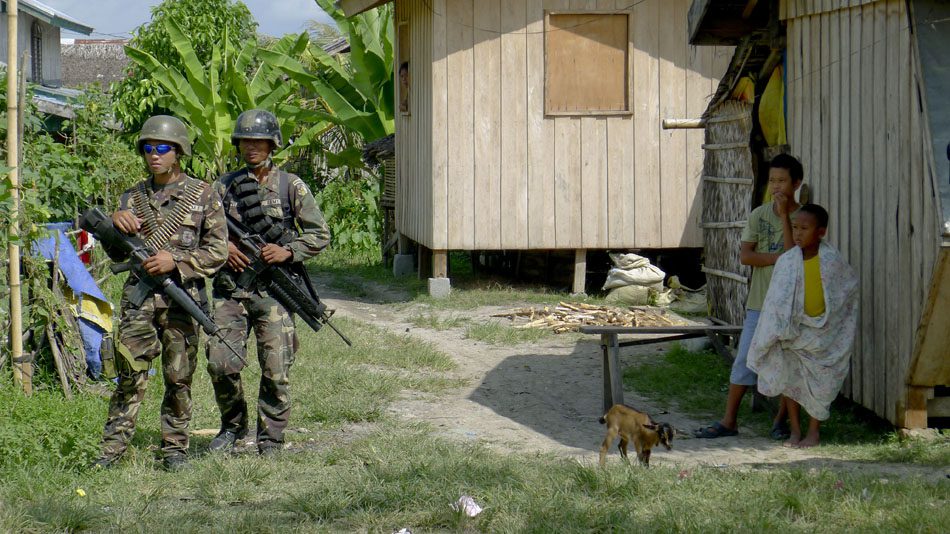 "My father was paralysed because he suffered a heart attack at the height of the hostilities," she said. "We were all so afraid." The Geneva-based Internal Displacement Monitoring Centre said there were at least 9,000 refugees due to the decades-old conflict in the southern region of Mindanao that has left more than 100,000 people dead.
Nearly 3,000 of the displaced were in Maguindanao and the nearby province of North Cotabato, where fighting broke out between soldiers and the breakaway rebel faction Bangsamoro Islamic Freedom Fighters (BIFF) in August. Up to 700,000 people were in need of assistance because their livelihoods were disrupted by the hostilities, the centre said.
Jalica Mukalam, a 36-year-old mother of six, said her family used to farm in their village before they were forced to flee in 2009. Her husband died in a refugee camp from an infected wound a year later. Like Ido, she now sells mats and fans made from dried pandan leaves at a nearby market and earns 300 pesos ($7) a week.
"The money is not enough, but we get by," Mukalam said. She expressed support for the peace agreement that calls for the establishment of a new autonomous region to be called Bangsamoro, or Muslim nation, by 2016. "We want what is good for everyone," she said. "The important thing is that we can go home."


Related Articles
"Locked 'n' loaded" – A series of high-profile shooting sprees has prompted a temporary tightening of gun laws in the Philippines in the run up to national elections