The 27 October 2019 death of Abu Bakr al-Baghdadi, the leader of the Islamic State of Iraq and Syria (ISIS), coupled with US President Donald Trump's decision to withdraw US forces from northeastern Syria and abandon America's Kurdish allies, could have profound implications for the trajectory of Salafist jihadism in Southeast Asia – but not in the way many people expect.
Since 2014, a panoply of former Jemaah Islamiyah (JI) cells and those of other militant organisations have declared allegiance to al-Baghdadi and ISIS. In many ways, the emergence of ISIS revitalised terrorist networks in Southeast Asia, which had been so degraded that by 2010 they were incapable of carrying out large-scale terrorist operations. The pledges of allegiance were not reciprocated until early 2016, and despite attempts to create a semblance of centralised command and control, such as with the declaration of the Islamic State of East Asia (ISEA), most of the groups in the region remain autonomous. There is little in the way of resources flowing from what's left of ISIS central in Syria and Iraq.
In his April 2019 video, al-Baghdadi didn't even mention Southeast Asia, which has never been a priority for ISIS; though it seemed to increase in importance with the loss of the Caliphate in 2018 and the adoption of a global insurgency model.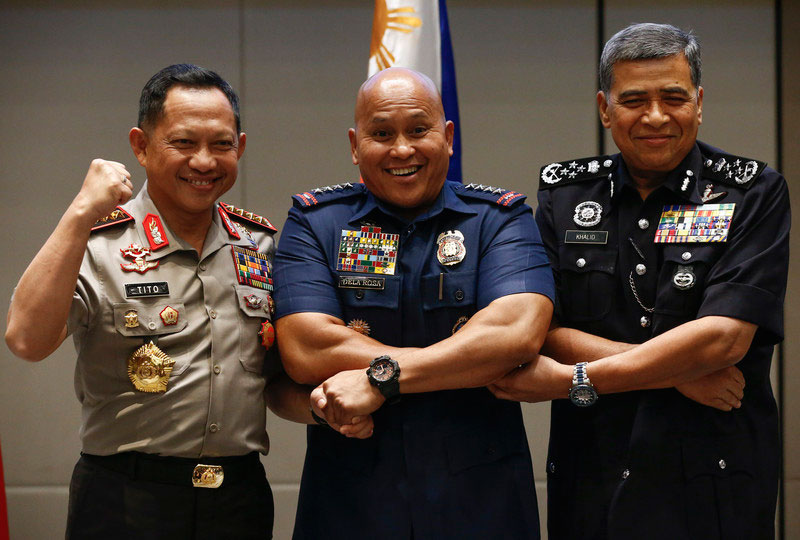 Will there be retaliatory strikes in revenge for Baghdadi's death? Second, will the chaos in northeastern Syria caused by the US withdrawal and subsequent Turkish invasion lead to a mass prison breakout and return of foreign fighters?

ISIS, committed as it is to violently establishing a Caliphate based on a 7th century interpretation of Islamic law, largely encouraged or inspired attacks in Southeast Asia rather than directly leading them. And for that reason, we have seen some that were very bold and professional, and others that can only be described as rank amateurish. But the five-month siege of the Philippine city of Marawi in mid-2017 was evidence of what these groups – along with foreign fighters – could accomplish were they to coordinate.
Militants have been inspired by ISIS. There have been some 13 suicide bombings in Indonesia since 2016, and, since the first in July 2018, six in the Philippines. At least 13 Malaysian suicide bombers have staged attacks in Iraq and Syria, so that genie is out of the bottle. Moreover, there have been at least five female suicide bombers, with at least four attempted female suicide bombers arrested, including one in October.
Overall, pro-ISIS cells in Southeast Asia are fragmented but resilient. There is a large body of online propaganda, disseminated through FaceBook, WhatsApp, and some 400 Telegram channels, that continue to be used for recruitment and radicalisation. One Malaysian counter-terrorism researcher recently lamented to me that the core JI militants were radicalised overseas; but ISIS is doing that radicalisation in the region. The ideology is clearly here to stay.
The immediate concern for regional security issues is two-fold: First, will there be retaliatory strikes in revenge for Baghdadi's death? Second, will the chaos in northeastern Syria caused by the US withdrawal and subsequent Turkish invasion lead to a mass prison breakout and return of foreign fighters?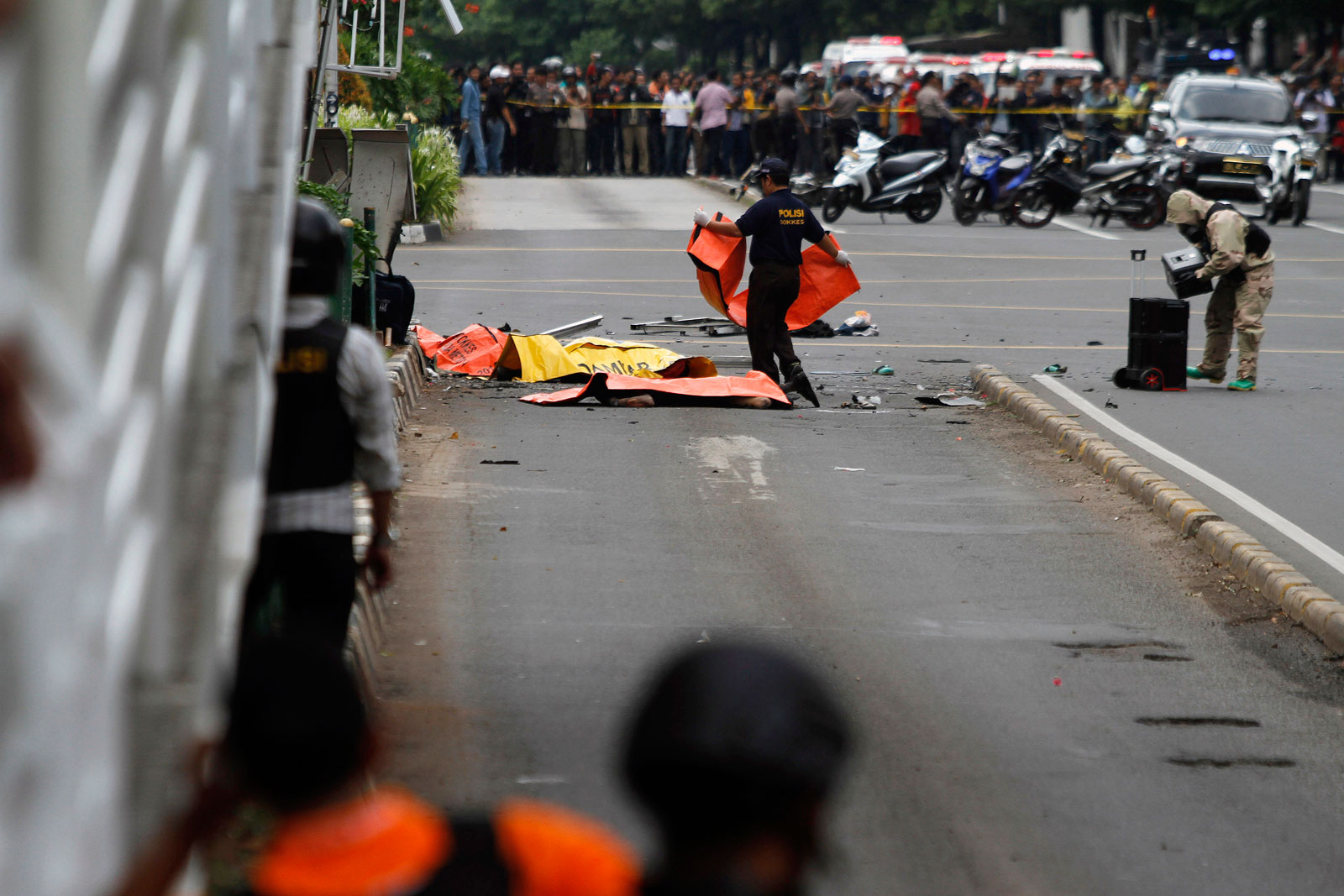 It is unlikely that there will be a spate of revenge attacks, for a few reasons. Southeast Asian cells that pledged allegiance to ISIS are going to keep on doing what exactly what they are doing and at their own tempo, irrespective of events on the ground in Syria. They attack when they have the capabilities and resources to do so. Terrorists are opportunistic by nature, as evidence with the recent non-fatal stabbing of Indonesia's former top security minister Wiranto. Moreover, the pro-ISIS cells in Indonesia for the past three years have been very focused on the "near enemy"; mainly targeting the Indonesian state in general, and police in particular. These groups seem very inwardly focused right now and do not appear to be taking cues from Syria.
Finally, ISIS as a substate militant organisation is fairly institutionalised. Someone will replace al-Baghdadi. Militants are not bound to him, they are bound to the ideology, which is enduring. Frankly, the execution of Abdurrahman Aman, the leading ISIS ideologue in the region, who was sentenced to death in Indonesia in June 2018, would be more likely to spark more retaliatory strikes.
Militants will travel to the southern Philippines, where they can engage in combat in defense of their religion, or Hijrah
The second concern regarding a flood of returning foreign fighters also seems overstated. There are roughly 30 Malaysians and well over a hundred Indonesians still in detention camps run by Kurdish and Iraqi forces, but the majority are women and children. It is unclear how many are in the camps run by the Kurds. While there were reports that some 50 Indonesians had broken out, it is unclear who they were or even if the escape really happened. Obviously, there is a concern that the Kurds pull their forces from guard duty to defend themselves against the Turkish invasion. Should any Southeast Asians be released or escape, most would likely stay to continue fighting for the restoration of the ISIS caliphate; only some will return back to Southeast Asia, a logistically challenging journey.
Some of the Malaysians and Indonesian detainees are battle-hardened combatants with bomb-making experience. But even the non-combatants, such as women and children, are likely to be highly indoctrinated. Until the US withdrawal, both governments had been trying to negotiate the return of their nationals, hoping to bring them back in a controlled manner where they can be detained, interrogated, and put through a disengagement program. The chaos in northeast Syria has made it impossible for the Malaysian and Indonesian governments to continue those negotiations.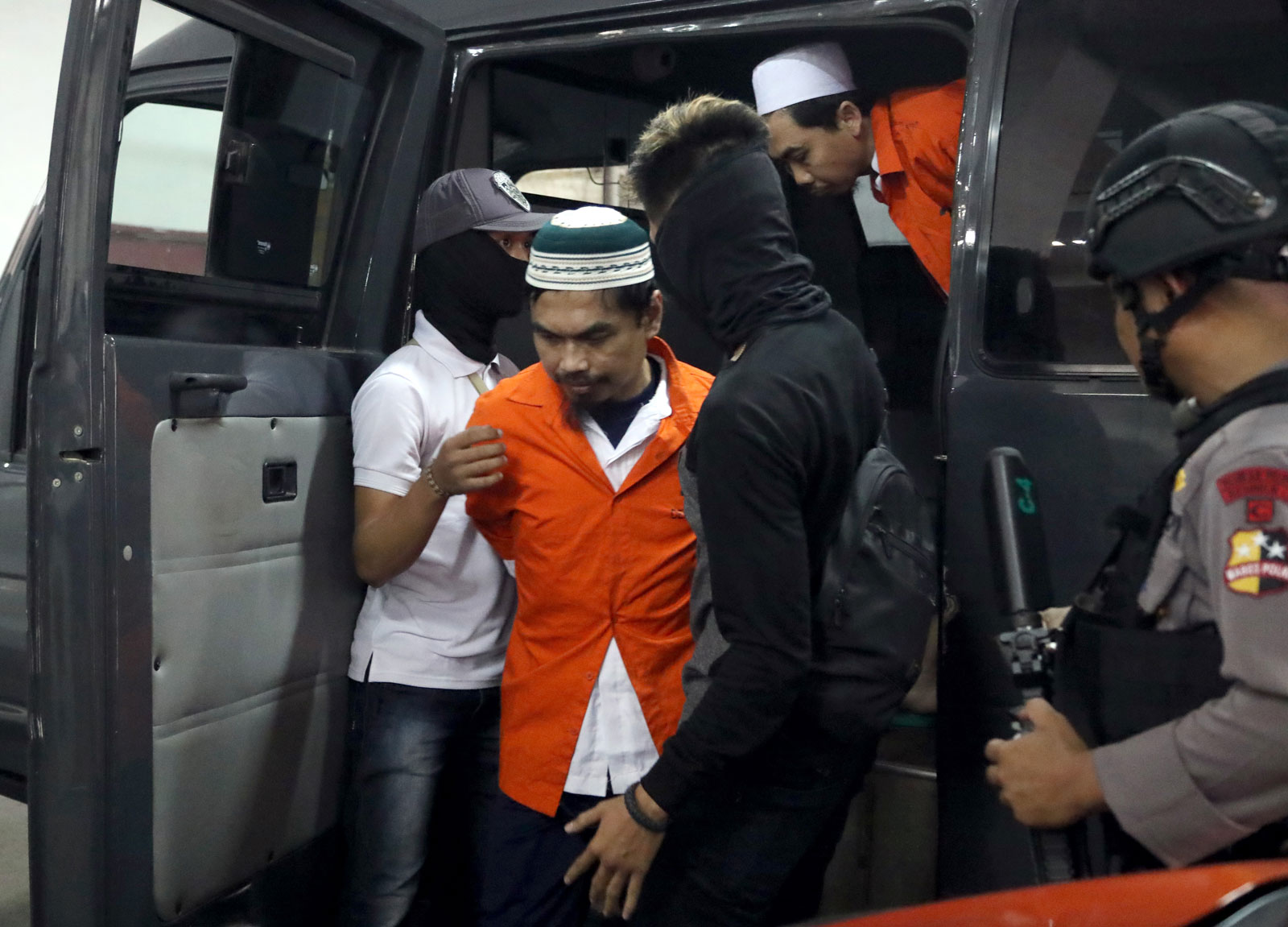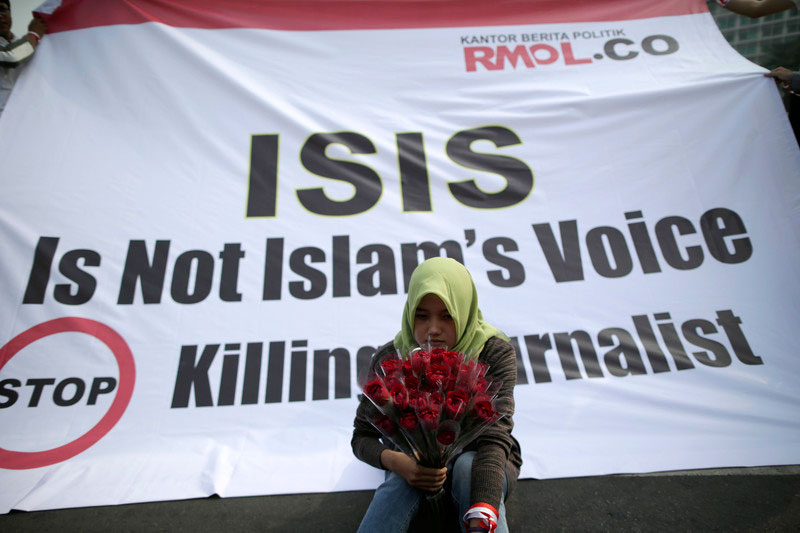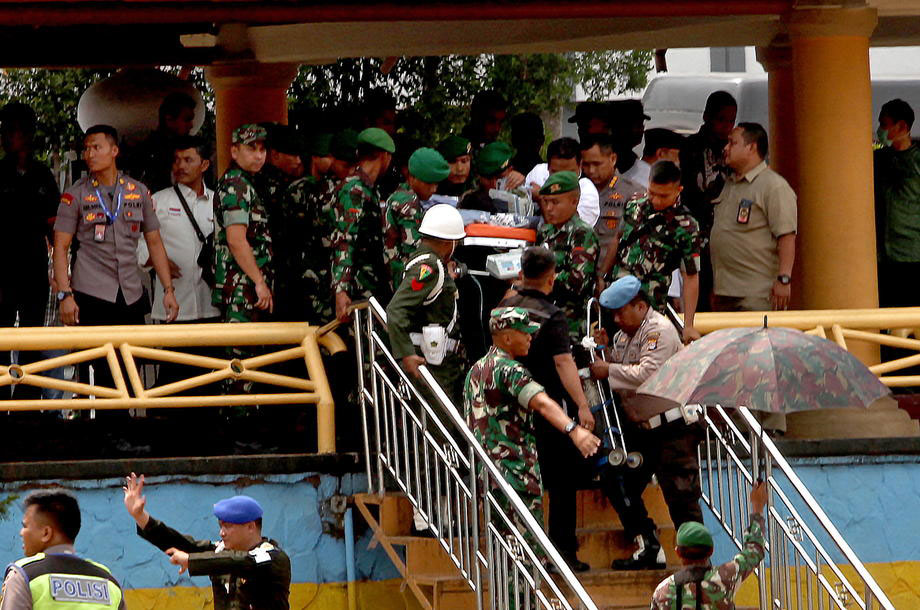 But the recent events in Syria did have two important implications for the future of terrorism in the region.
First, the US withdrawal from the region is a godsend for ISIS, which had lost almost all of its territory. ISIS is likely to benefit from the chaos despite al-Baghdadi's death. Nonetheless, it is unlikely to draw more militants from Southeast Asia for the foreseeable future. Those militants will travel to the southern Philippines, where they can engage in combat in defense of their religion, or Hijrah. ISIS propaganda has been directing them to do this since 2016.
With al-Baghdadi's death, I think more and more militants will not even consider traveling to Iraq and Syria. Instead, Mindanao will be the draw for them, where they can graft onto the various pro-ISIS groups such as the Abu Sayyaf, Islamic State Lanao (Mautes), the Bangsamoro Islamic Freedom Fighters or Ansuar al-Khalifa Philippines.
The Philippines remains the only place in Southeast Asia where pro-ISIS cells and groups have any prospect of physically controlling territory, or where they can gain military experience. You can't be a province of the caliphate without territory. And sadly, the Philippines remains unable to deal with their host of security challenges despite considerable international assistance.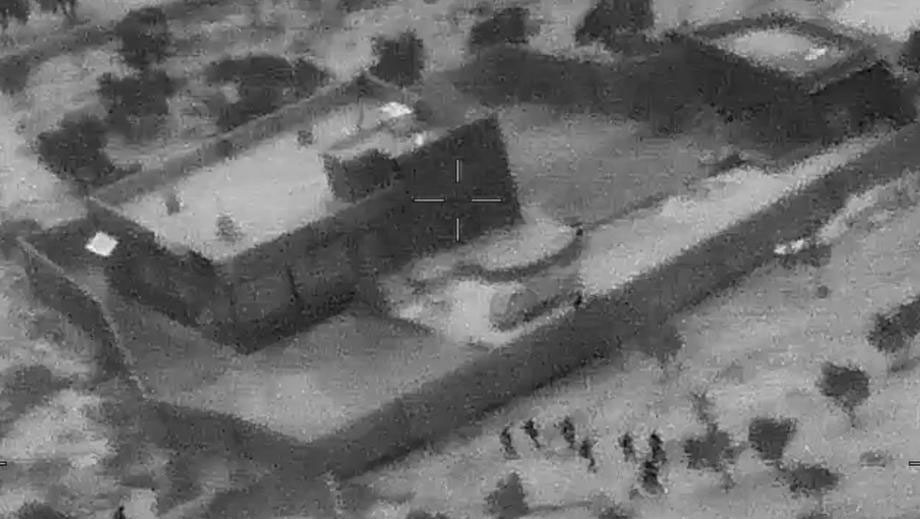 Second, if ISIS really peters out, or morphs into a new Salafi Jihadist organisation, or al-Baghdadi's death creates an opportunity for ISIS and al Qaeda to rejoin forces, these will have an impact in Southeast Asia. Invariably you will see a swing in support back to Jemaah Islamiyah, which has quietly been rebuilding its network, letting pro-ISIS groups bear the brunt of the regional security forces. JI's restraint from violence has been tactical, not strategic. And without al-Baghdadi in the picture, the swing back into the JI fold would be easier.
In the short-run, the recent events in Syria are unlikely to have an impact on terrorism in Southeast Asia, though they could portend longer-term changes to the trajectory of Salafist jihadism.
---
Dr. Zachary Abuza is a Professor at the National War College, in Washington, DC, where he focuses on Southeast Asian politics and security issues, including governance, insurgencies, democratisation and human rights, and maritime security.