Police in India have launched an investigation into Malaysia's biggest airline, AirAsia, and its CEO, Tony Fernandes, on allegations that include bribing government officials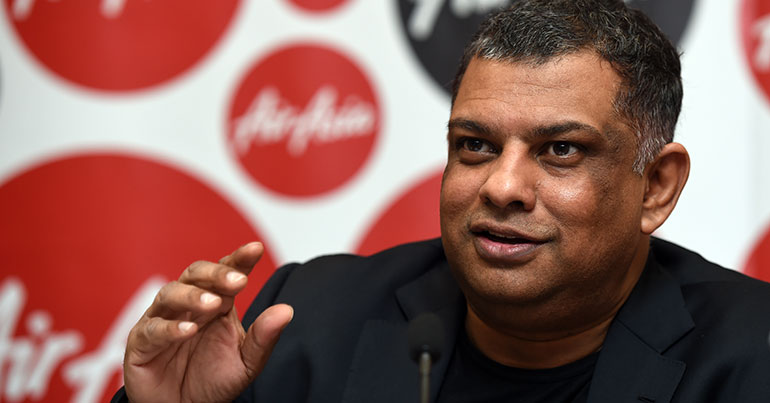 CEO Tony Fernandes and a host of other employees and associates of Malaysia's AirAsia face accusations that they "chose to beat the legal frameworks and policies of the aviation sector of India" by bribing government officials "to secure mandatory approvals, some of them through non-transparent means", according to a First Information Report (FIR) issued by police on Tuesday.
AirAsia first entered the Indian market in 2014 when it partnered with local airline Tata Sons. The criminal complaint accuses both airlines of bribing government officials to secure valuable international routes for AirAsia's growing India business.
The charges are related to AirAsia's designs to bypass the so-called 5/20 rule, a norm of the Indian Aviation Ministry that required national carriers to have "five years of operational experience and a fleet of minimum 20 aircraft" in order to fly overseas. Although the five-year clause was scrapped in 2016, the FIR states that Fernandes had wanted the rule changed from day one.
AirAsia denied the allegations in a statement on Tuesday, saying that it was cooperating with all regulators and agencies "to present the correct facts", according to Reuters.

It comes at a bad moment for Fernandes, who was strongly criticised for cancelling 120 AirAsia flights that had been set up in advance of the Malaysian elections earlier this month to cater for citizens heading home to vote. The Malaysian Aviation Committee is investigating the incident, for which Fernandes personally apologised, saying that he caved to government pressure.
"I buckled. It wasn't right. I will forever regret it," he said in a video posted to his Facebook page.
[manual_related_posts]
Fernandes took over ownership of AirAsia in 2001, purchasing the company for MYR 1 ($0.25) and quickly turning it into a profitable business that now offers low-cost flights to 165 destinations in 25 countries.
In 2018, Forbes listed Fernandes as the 30th richest person in Malaysia, with a fortune of $745 million.