Protestors are planning to gather today in Jakarta in the hope of forcing the city's Christian governor, Basuki Tjahaja Purnama, out of office for comments he made allegedly insulting the Qur'an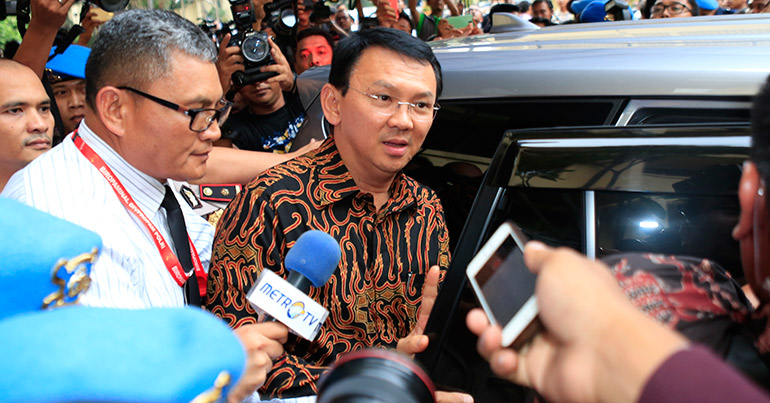 Jakarta is set to face protests today calling for the dismissal of the city's governor, Basuki Tjahaja Purnama, also known as Ahok, who has received criticism from hardline Islamists over comments he made allegedly insulting the Qur'an.
Hardline Islamic groups such as the Islamic Defenders Front will lead the protests and, as the protests drew closer yesterday, President Joko Widodo called for calm as helicopters dropped police leaflets in Jakarta warning residents of potential harsh penalties for protestors if today's gathering were to turn violent.
"I just want to convey one word and that is 'optimism'. Let us not forget that word… even though the political situation is a little heated," Widodo told an investors' forum yesterday, according to Reuters.
On 4 November, more than 100,000 protestors gathered on Jakarta's streets calling for Ahok's ouster. The protest briefly turned violent, with one death and more than 100 injuries. Police were deployed to calm the demonstration, firing tear gas and water cannons into the crowds.
Indonesia's police chief, Tito Karnavian, said this week that he had received information that protestors could attempt to occupy Jakarta's parliament building.
"This kind of action, if it is meant to occupy the parliament, then it is against the law and if it's meant to topple or overthrow the government, that's treason," he told ABC Online.
Norshahril Saat, a fellow at the Institute of Southeast Asian Studies who studies religious and political behaviour in Indonesia, said that Muslim sentiments towards the protests are mixed, as some believe it casts an unflattering light on a legitimate campaign to see Purnama fairly prosecuted.
"[These protests] only represent a segment of the Muslim community who want to get Ahok detained," he said, adding that today's gatherings "will create a negative image for those who want Ahok to be tried fairly yet against any form of violence".
Ahok is the capital's incumbent governor – he succeeded President Joko Widodo two years ago following Widodo's victorious run for president – and if he is successful in the next gubernatorial election, scheduled for February, he will become the first elected Christian governor of Jakarta.